In an effort to help Delaine's mother improve her quality of life, 43 years ago Delaine's father slipped an organic cleanser, Shaklee's Basic H, into Delaine's mother's bath. A dedicated junk food junkie, Doris Due was not in the best of health. Delaine's father, on the other hand, was raised on an organic farm. Doris experienced enough therapeutic benefit from Basic H for environmental allergies that it marked a turning point in her health; she became curious about more healthy ways of living. This led to her exploration of natural health and living opportunities and ultimately with the meeting of Dr. Forrest C Shaklee, Sr., a biochemist and chiropractor and founder of Shaklee. Before founding the business, he invented one of the first multivitamin supplements sourced from whole foods (Vitalized Minerals) and the first multivitamin sold in the US. Since 1956, Shaklee has formulated additional nutritional supplements, green cleaners, and cruelty-free personal care products. Today, these products are sold all around the world.  Locally, Delaine is the third generation in her family to use Shaklee products and the second generation to own and operate the family's 43 year old business partnership with the Shaklee company. We spoke with Delaine to learn more about her family's long history with Shaklee products and the unique business opportunity that Delaine will pass onto her own son.
Hi Delaine, thanks for taking the time to speak with us today. What a great story and opportunity your family has had to be a part of the Shaklee legacy.  
The old fuzzy photo of Dr. Shaklee and me is from when I was 3 or 4 years old. I remember the doors to a large meeting room opening and running toward the doctor. He didn't miss a beat. He scooped me up and someone took a picture. When I hear recordings of him speaking about life, I feel comforted. He once said, "we determined to build products and community that are in harmony with nature and to not pollute air, soil, or water, and more particularly, the most important stream of all, the bloodstream of every human." His words and sentiment resonate with me; this is one of my favorite expressions of his vision of supporting the health of people and the planet.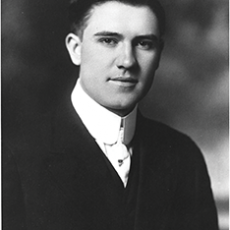 This really seems like a business opportunity and community unlike any other.
It's quite a special group of extremely diverse people who are working on the common goal of positive social change in the world through health and empowerment. As an adult, I realized that I learned a lot about social justice, holistic health, environmental stewardship and ethical business from Dr. Shaklee and the Shaklee family. With customers who have known me since I was in diapers and a business leadership team including my godmother, sister, and my partner Nicole, I'm living a truly rich life. Jack has been in on the business since he was 3 years old. From holding the noise down for a phone call to speaking at Chamber Greeters, demonstrating how Nature Bright got his grass stains out and babysitting for guests at in-home events, early on he let me know he was going to be way better at this than I am. He's extroverted and I'm introverted.
Delaine, many of the products you represent today are still some of the same products your parents and grandparents started with back in the 70's. Please say more.
That's right. Nutritional science has made enormous leaps since Dr. Shaklee made Vitalized Minerals for his patients, but there are some Dr. Shaklee original formulas that customers find to be a "must have." This past week, a customer in Indiana called me urgently requesting Herb-Lax, a combo of 9 herbs that make a person's colon and digestion happy. It assists with both ends of the poop spectrum – constipation and diarrhea. The Herb-Lax of today is created using the original formula and is another example of a tried and true Shaklee product that customers confidently rely on. Dr. Shaklee's original non-GMO, water-processed, cool temperature-processed soy isolate proteins are also still available. At home, we make "protein candy" with the cocoa flavor and I love the vanilla protein added to my oatmeal. I routinely receive orders for Basic H, the biodegradable, organic cleaning concentrate that eliminated my mom's environmental sensitivities.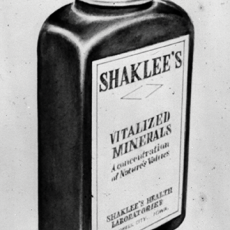 After 60 years in business many of Shaklee's products simply speak for themselves. What are some of Ashland's favorite Shaklee products?
Basic H2 and Joint Health Complex and Vitalizer. I hear parents excited to let toddlers help clean because they know GetClean is completely safe. I've heard locals talk about their cravings going away and their brain fog and mood lifting when they get the right nutrients to the right places with Vitalizer (what Commander Mark Kelly took into space). And my friends who work out and don't want to feel so old in the process rave about Joint Health Complex. Jack wants you to know about his muscles, sponsored by hard work and Shaklee protein.
It seems very common these day that people are making the choice to buy more and more natural and organic products, however, Shaklee has always had a commitment to natural and organic products.
Yes, the world is finally catching up with Dr. Shaklee. He healed his own serious illness as a young man with quiet meditation and organic juicing – food as medicine. He wrote books on the connection between mind, body and spirit with the goal of preventing disease rather than always treating the sickness. He founded Shaklee on the principle of "living in harmony with nature" and the business part of Shaklee on the Golden Rule. Before any of us knew that GMOs were part of our food system, Shaklee refused the pressure to use these crops. Unlike other companies that have needed to work at correcting the use of GMO, we are able to simply keep doing what we've done since the very beginning: use the purest, most potent, safe and effective ingredients possible.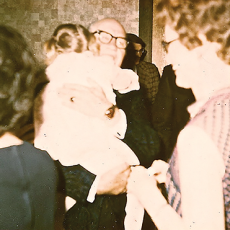 What were some of the key tenets of Dr. Shaklee?
Dr. Shaklee also helped to pioneer a way of doing business that turns the status quo of corporate pyramid structures upside-down. He taught the Golden Rule in business and created a distribution model that relies on regular people building relationships and teaching one another. Word of mouth, now called social marketing, is the core of how Shaklee is marketed. Dr. Shaklee took the competition of getting ahead out of his business and set up a system reliant on helping each other. If I don't help you succeed in health or business, I don't succeed.
The business model that Dr. Shaklee developed is very interesting and has helped millions of people all around the world. Please say more.
Shaklee became the vehicle for my parents to live with freedom and adventure. They were able to quit jobs at the water company and bookkeeping at a car dealership. I grew up traveling around the world with the Shaklee family. Personally, the Shaklee business opportunity helped me get out of the corporate world and weather the recession. People have used the Shaklee opportunity around the world to stay at home with kids, get out of stressful jobs, save houses, beef up retirement, pay student loans, go on music tours (my sister), start other businesses, and create nonprofits.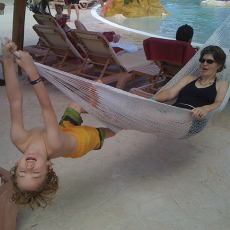 Delaine, what are some of the social values you appreciate most in regards to your current involvement with the Shaklee company and products?
The respect for people to choose for themselves – both with products and health and with business. The opportunities are there for anyone who is willing to do the work, be it taking their health to the next level or taking control of their finances. I love that Shaklee gives non-profit organizations a way to have a cottage industry to support their missions. I love that Shaklee doesn't hesitate to pull a product if the quality isn't up to standard and that they go out of their way to work with farmers to get it right (pure). And we love our scientists – we place a great social value on our beloved nerds doing serious research in line with Dr. Shaklee's philosophies. The commitment to be climate neutral is also a great inspiration. Shaklee was the first company in the world to be certified climate-neutral – back in 2000.
Delaine, I'd love for you to walk us through your day of using Shaklee products.
Ha! Yes, as I was getting ready for my day today and this interview, I was thinking of how Shaklee integrates into my life on a very personal level. My morning green tea was made by Shaklee, as well as the protein in my smoothie and the vitamins I took with it. I washed my hair, cleansed, toned and moisturized my face with Shaklee. My clothes are clean without stink or itchy eyes because of Shaklee; dishes, every surface in the house is cleaned with safe, non-toxic Get Clean. My workouts are accompanied by Performance Hydration (developed in coordination with NASA for extreme athletes) and sore muscles get some Joint and Muscle Pain Cream. Afternoon snack might be gluten-free Cherry Almond 180 snack bar. Scrapes and scratches get what we call in our house "Shaklee Salve." Old-timers will remember it as "foot cream" but now it's called "Multi-purpose cream." The lip balm in my pocket is Shaklee, Jack heals teenager pimples with clay mask, and Lavender the dog is being cured of annoying itching with some probiotics and omega oils, all provided by Shaklee.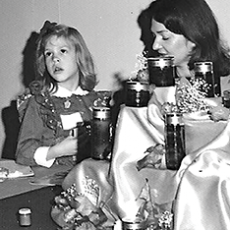 I'm curious what it is that you see that makes people lifelong customers of Shaklee?
Shaklee customers are loyal – average of about 14 year relationships – we have customers who have been with us 40+ years. Primarily because the products are effective and safe, people experience the Shaklee Difference in their lives. Along with that, the cost of products is competitive, especially with the option of 15-25% discounts for members. Think of it like Costco, but the membership is for life and you decide what, how much and when you order. I like how simple it is, no hidden fees or contracts that change randomly. Just decide what you want and do that. I'd say the ethics and standards of Shaklee also appeal to people. It's so nice to be connected to a company that does the right things, even if they aren't popular or even profitable in the short run.
As a child growing up, you watched your mother growing her own Shaklee business. I am curious to hear how your point of view has changed to now when you are working on the continued growth of your mother's company.
As a kid, I remember watching her talk on the phone all the time and wondering why those conversations were so important. She always sounded like she was chatting with friends. Turns out she was building a sustainable business and a legacy. Because of her efforts, I have been able to be a part of many of these lifelong relationships. When she died, the business sort of fell on my head. Until then, I hadn't realized how much I relied on, and had been spoiled by, Shaklee products. As I thought about whether or not to learn the business, one of my first thoughts was, "if I don't learn the business, how am I going to get my products?!" As I learned about the business from the perspective of an owner, I was struck by Shaklee's code of ethics and the social and financial opportunities that were mine to seize. I have come to cherish the lifelong relationships that have resulted from the business. Most important, are my godmother, who helped build our organization with my mom, and my sister (her daughter). We run our organization together. I feel gratitude everyday for the check that comes from Shaklee and the relationships that continue to grow.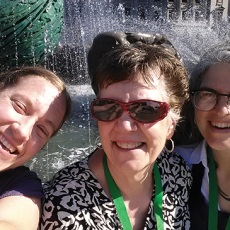 The relationships that are formed really are quite different. Please talk about these.
Well, Shaklee teaches us to LISTEN, get permission to offer information, and then support the shopper's decisions. Informed choice and respect are so important. It's the antithesis to the stereotypical sales snow job. The response I usually get from people just learning about Shaklee with me is that I'm not pushy and I answer their questions honestly. I want people to empower themselves to decide what is right for them. Use products, don't use products. Build a business, don't build a business. We will support your decision. Shaklee's 100% money-back guarantee and customer relationships over time make a really sweet deal.
Are there any key insights you have received over your years of involvement with the company?
ONE: I learned trust in my body and nature from Dr. Shaklee. A long-time customer and business leader once said that Shaklee has "good products [that] vanish into good health." Dr. Shaklee knew that our bodies are truly amazing and that most of the time, given the right raw materials, they will take care of health and repair. Even when there is a serious health crisis, the right nutrients can support what traditional medicine might already be contributing to the equation. TWO: When I first began learning the business, it was a revelation to get paid based on effort rather than time. In my corporate jobs, I could do my best or mediocre all day long and still get the same pay with no opportunity to make more. With Shaklee, I put in my best effort for a fraction of the time and get paid based on the actual work, not how long it took me to do it. THREE: It's possible for very diverse people around the world to connect and share in the vision of helping each other feel better while making a significant impact on serious issues (disease, obesity, food quality, poverty, environment).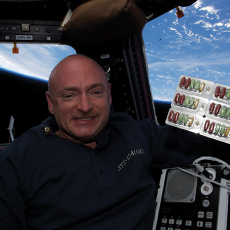 What do you enjoy most in working with your customers?
Laughing with people. Laughing at conferences and business team meetings. Laughing at in-home events. Shared gratitude for each other, health and, of course, our favorite products.
Delaine, can you talk more about the opportunity for others to start their own Shaklee business.
Most people who use Shaklee products tell some friends. Some people who use Shaklee products share and refer others more significantly and even earn cash back. A few decide to build their own Shaklee business for themselves and their family.
Shaklee provides the option of a turnkey business or a business in a box. Like any business, there is an investment of both money and time. The extent of how much time and money you invest is up to you. When I took over our business, I was a single mother of a toddler and grieving my mom's death. I had 2 other jobs and was strapped. When I saw that my mom's check from Shaklee was more than what I was making with a fancy degree, I decided I could put 5 hours a month into it. In three months, that highly concentrated 5 hours a month doubled our income! My life changed drastically for the better as I quit a stressful job and stayed at home with Jack. Of course, the more effort someone puts in, the greater the reward. The more people a distributor helps, the bigger the check. In fact, I have a couple of leaders on my team who were trained by me or my mom who make more money than I do because they work more than I do.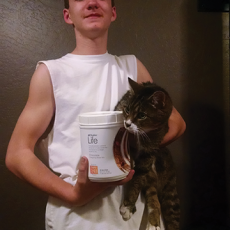 Finally, what do you enjoy the most about your job and what are the next steps for someone to purchase products or to work with you?
I enjoy most that I have no employer and no employees – not really a job, but meaningful work. It's so satisfying to help people, make connections, and hear from someone that they feel better because of a product. I like hearing about the lives of our customers over time, the diversity of our customers, even the different accents on the phone. Being a cheerleader and teacher for someone who is also creating a better life for themselves through their own business is a natural high for me. Seeing someone else work to give themselves the freedom of quitting a job they hate is a pretty darn good perk.

I invite anyone with an itch for an old favorite product or a desire for more information about products, health or business to give us a call or contact us through our website. Our job is to listen, give the information asked for, and support your decision. Maybe we will even share a good laugh.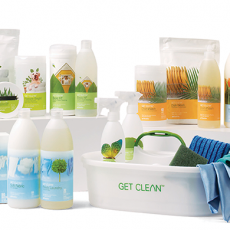 Learn More:
Second Generation Shaklee Independent Distributors
541-499-5214
Check out their website here