The results are in, and 2015 surpassed all previous years on record for DeAnna Sickler & Dyan Lane, Real Estate Brokers at John L. Scott in Southern Oregon. The team hit their full stride, pulling in more than 52.9 million dollars in real estate sales. Not only did they double their previous years closings, they also broke internal records for John L. Scott Real Estate.  They once again placed in the top 1% of agents in all Oregon and SW Washington John L. Scott offices.  
I visited with DeAnna and Dyan to talk about the secrets behind their success. On top of the hard work, dedication and commitment, we were able to gain a much deeper insight into the personalities and passion which drives them. There is a reason for the success, and a reason why Ashlanders have chosen time and time again to work with "the girls."
First of all, I would like to say congratulations on your all your success in 2015! Please tell us, what does it feel like to have unleashed last year and really gone all out, allowing yourselves to hit full stride?
Thank you. To be quite honest, it feels like all the years before. We have tried to remain focused on each task at hand and remembering that no matter how small the detail, it is important to our clients. A lot of people have been saying congratulations, and we find ourselves blushing at those compliments. For us, we just did what we do. The numbers give us a way of measuring the magnitude of production, but the priority has and always will remain for us that relationships come first, because no amount of money replaces family, friends, clients, or watching your kids grow up.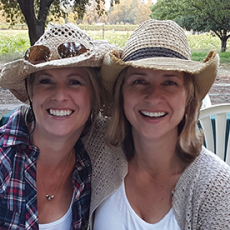 I find that interesting. Can you talk about your commitment to excellence and the types of memories you want to have when you reflect on these times?
When we look back on our years together, we don't remember the sales volume. We remember the clients and their goals when they chose us as their Brokers. Some clients were upgrading their homes, other trying to relocate closer to family, others purchasing their first piece of real estate or building their investment portfolio. We love having a variety of clients and listings. We have committed ourselves to representing the client and not just the property. There have been more than a few times we have met with someone and they will say, "Well I am not sure you are interested in working in our price point, you probably only handle high end properties… right?" Our reaction is always, "Are you kidding me?!" We want to remain well-rounded and work in all facets of real estate, with all different people in various chapters of life. It not only makes our career more rewarding but it keeps us well-rounded as agents.    
Have you two always been such high achievers?
Honestly, when you get into a groove, I don't think you have much time to reflect on how you accomplish something. As any parent would tell you, what a working mom or dad can accomplish is pretty astounding. We love that saying, "If you want something done, ask someone who is busy." Busy people get the job done. It's simply not in their nature to procrastinate nor are they wired that way.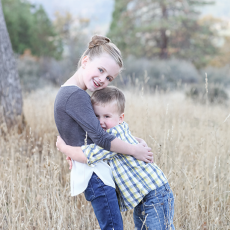 Well, I can see that you really depend on each other as a way to keep yourselves in check.
I am sure you have heard us say it a few times. What we have is unique. We made a commitment at the beginning of this journey that if the business every interfered with our friendship, we would leave the business. The older you get, the more you realize how true friendships are hard to find. Friendships that not only have your back, but your entire families' backs. We each depend on each other to be an excellent co-worker, a diligent mother and a faithful wife. If one of those breaks down, the entire system is compromised.  We were each raised knowing that the great things in life don't come easy. Each opportunity will present its own challenge. Typically, the bigger the challenge, the larger the reward.
You two now have some new goals for 2016. Please tell us about them.
For 2016 we want to refine our business and continue to do the little things that we feel separate us from a lot of others in the industry. Don't get us wrong – we are very competitive individuals and hope to maintain a level of greatness, but we also want to be in the sweet spot of high performance alongside balance and commitment to service. We will continue to make sure our quality surpasses our quantity. This will be our best year yet, and that doesn't necessarily mean we will have to close more than $53 million to achieve this.
Our goal is to cross the finish line married to our husbands, our kids all sane and well developed… I guess though if it didn't work out, Dyan and I could always get married …. God knows we are compatible.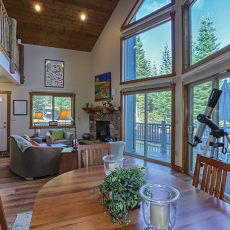 A remarkable part of the business you both run is that you are both so involved and extremely hands-on.
When we first created the team we sat down and talked about the professionals in our lives, the ones we really relied on to give us guidance and honest information. We thought about surgeons, tax accountants, dentists, investors, etc. Then we started comparing what it was they all had in common. These individuals are with you from the beginning to the end. They talk about where they are going to take you, how you are going to get there, and are there at the finish line. Someone new doesn't just step in and take over in the middle of filling your cavity. We felt that sometimes real estate agents get a bad rap of being too salesy and pushy. We wanted to provide a service and a service from beginning to end. This is why it has been so important for us to be our business and for the business to be us.  
Many can look at success and simply fail to see all the years of hard work and investment that has gone into creating the harvest. Tell us about the great relationships that have contributed to your great momentum.
A big thanks in part to the LocalsGuide and our monthly column, we have become known as the real estate agents next door. We appreciate that people have let us be who we are. Many clients have commented, "We have watched you grow up." Or, "I have been following you for years." We thank everyone for following us. People have really come to realize that our business is what sets us apart. If we are not the right fit, then it becomes really clear. Many clients have become extensions of our families. It's been more than 16 years and we are still helping sell homes to some of the very first clients to cross DeAnna's path.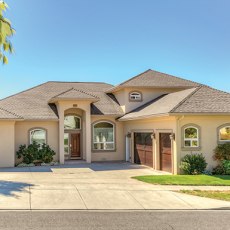 You know, when I first introduced the idea for the business columns to you, you didn't hesitate one bit. You both jumped in with both feet and have kept us captivated ever since, so good job!
You must not know the behind the scenes story (laughing). We actually talked about it quite a bit. We were so nervous about what we would talk about, if people would like us, if it would harm our business. We had the fear that by learning about us personally, the public may not appreciate that we are working mothers. It is such a fine line when you are running a business. In the end we are so glad we did it and are even more thankful to the outpouring of our clients who have been so supportive of the column and of us as individuals. It was a welcomed surprise.  
Some top producing agents who achieve your level of success only choose to work with high-net-worth individuals. You two on the other hand have clients ranging from entry level home buyers to the high value properties.
We try to be very mindful of not choosing our clients based on price point but rather based on fit.  Can we provide them with the level of service they deserve? Can we guide them in achieving their real estate goals? And will we all have fun in getting across the finish line? We appreciate each and every one of our clients and that they rely on us to be experts in our field. We would find it hard to guide an investor if we didn't have personal knowledge of how first time buyers look at property. We have found that the wide range of clients and properties provides us with a clearer perspective on the market. We also work with an equal number of Buyers as we do Sellers. It's interesting that year after year, it's nearly always a 50/50 split. Knowing the market inventory first hand, from showing property to numerous buyers, gives us a huge advantage when we are listing properties. We know the competition intimately because we have been inside it, seen our clients reaction to it, and know how your property will compare.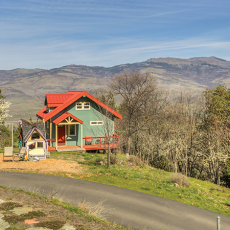 I want to throw in an editor's note/personal opinion here, which is when an A-level team such as yours is still available to help the first time buyer, I think this speaks volumes. You raise the bar for all involved, and I know that you have changed many lives in the process because of this availability.
Wow. Thanks, LocalsGuide. That is a very high compliment. Maybe it's because we want to provide a service. First-time home buyers really allow you to do that. And their excitement is infectious. It is very gratifying to hear of all their adventures in their first home, such as marriages, promotions and babies. Our hope is that they consider us to be part of their family, and as they start to outgrow their space, they look to us to help them with the next chapter.
At the end of the day, what are the greatest points of gratification and reflection for each of you?
Well, we're not going to lie… there has always been a part of us that loves to prove people wrong. There were a few people in both of our lives who thought us going into business together was going to be a bad idea. In their defense, they have never personally experienced a friendship like ours, so I am sure it was hard to imagine this arrangement being successful. There were others who thought I (Dyan) was insane to quit a great-paying, steady and consistent job with benefits and retirement to become self-employed. One individual even questioned DeAnna, asking if I (Dyan) would just be "filling a desk" at the office. In reflecting back at those moments, we just grin. There is no better fuel for the fire of stubborn and determined women than to doubt their abilities or question their decision-making. I have always had a primary goal of ensuring DeAnna has made the right choice to bring me on. The key was wanting to provide balance and at some point, eventually expand the business and take it to new heights. That is probably the most gratifying part. Providing flexibility for us to stay home when one of the kids wakes up ill. I know some people read this and wonder, "How hard is it to allow yourself the time to be with a sick child?" But we are both people pleasers and hate to let people down (kids or clients). With our partnership, we get to fill both roles.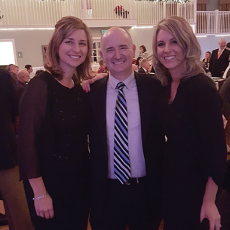 Let's talk a little bit about legacy. I know you've got to be thinking about this, and I am curious to hear more.
When it's all said and done, neither of us want to be known for being the top-producing real estate brokers in our valley. Sounds crazy, right? Years from now, when our names are spoken, we hope it's because we made an impact on someone's life. We hope they have seen our true colors and know that while we kicked some bootie at selling real estate, we did it from a place of love and kindness. We want our children to hear stories about the times we have touched the lives of home buyers and sellers and helped them to realize their dreams, find homes to raise their families in, and how they truly felt that we had their backs.
Ok, so, "work hard, play harder." What have you two got up for playtime this year?
Each of us has some downtime scheduled for the year. DeAnna will get to spend some time in South America on a fly-fishing adventure, and Dyan and her sweetie will get to celebrate 15 years of marriage on the beach in Mexico. We also hope to sprinkle in a few longer weekend and camping trips with the families. If we are lucky, we will even have a few adventures together… which is easier said than done. Breaking away with your best friend gets a little challenging when your control freak natures don't allow you to give up the reins for a few days. We're working on it, and have systems in place that will ensure our well-oiled machine runs like a champ.
Last but not least, let's close with any last thoughts or comments you would like to share with our readers.
We have a tremendous sense of gratitude for the love and support we have been surrounded by. We appreciate the clients who have wrapped their arms around us with empathy when a little one's illness throws a monkey wrench into our schedules, who keep us accountable when we get off track on what really is most important, and for letting us be part of their team. Buying and selling a home is a huge decision, and the level of trust involved is immeasurable. We are honored, we are blessed and we are humbled. Thank you barely seems like enough.
Learn More:
DeAnna Sickler and Dyan Lane, Brokers
320 E. Main St.
Ashland OR 97520
(541) 494-5353
Check out their website here