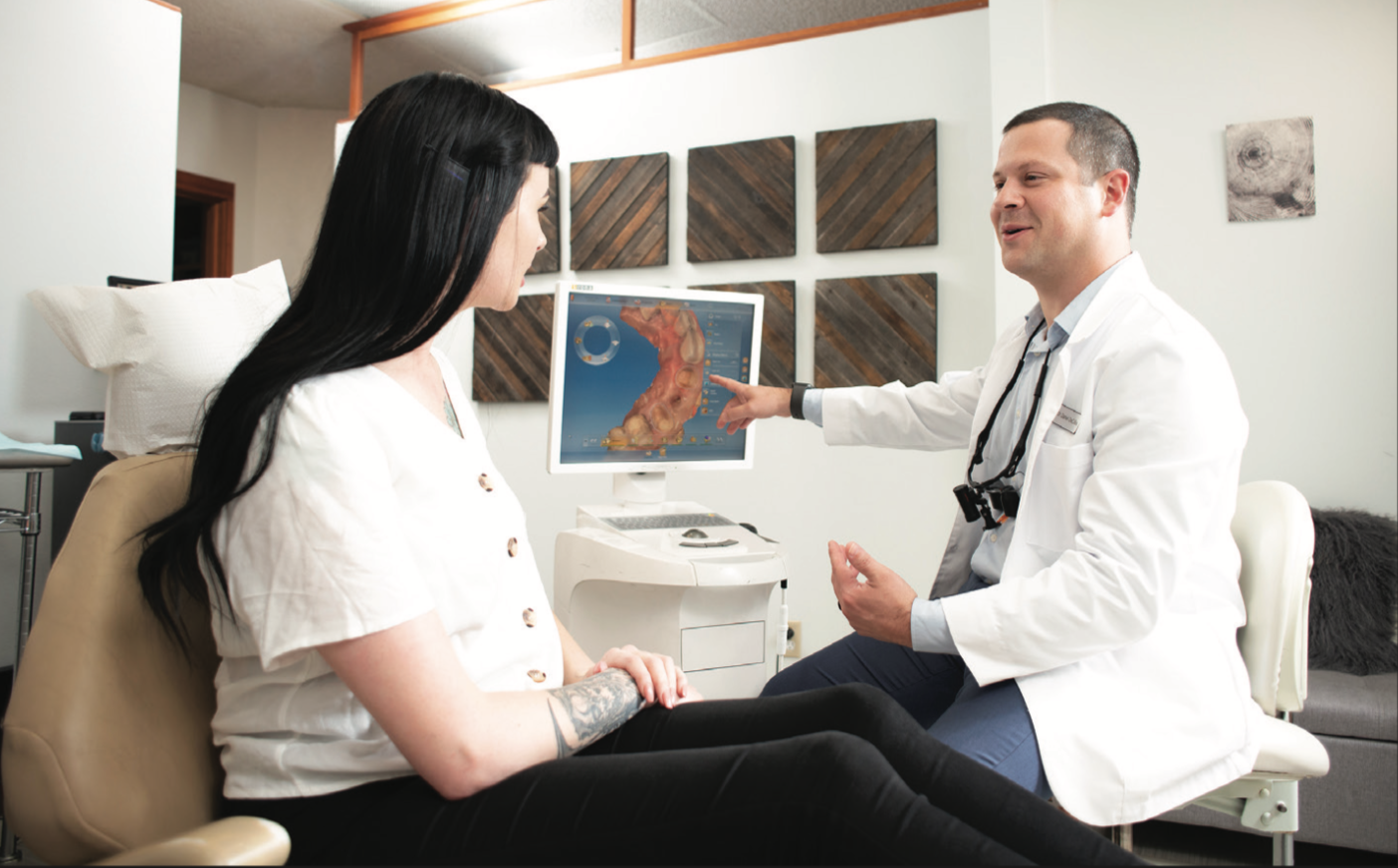 Interviews
Dr. Daniel DeCillis – Soulsmile General Dentistry
Introducing Dr. Daniel DeCillis of Soulsmile General Dentistry in Ashland, Oregon. Originally from the Carolinas, Dr. DeCillis is a graduate of the University of Maryland School of Dentistry and he purchased the practice from Dr. Aron Kivel last month. With a commitment to evidence-based dental care and a commitment to excellence in family dentistry, Dr. DeCillis is excited to be here in Ashland. Coming from a family of dental professionals, Dr. DeCillis knows what it takes to build long term relationships while running a busy practice. In today's interview I meet with Dr. DeCillis to learn more about his approach to dentistry and his passion for helping others.
Hi Dr. DeCillis, welcome to LocalsGuide and congratulations on your acquisition of SoulSmile Dentistry!
Thank you very much! Living and working in Ashland is a dream come true for my family and me and we are thrilled to have the opportunity to call Ashland home.
Dr. DeCillis, you and your wife just fell in love with Ashland when you discovered it. What did you discover that just made you want to live here?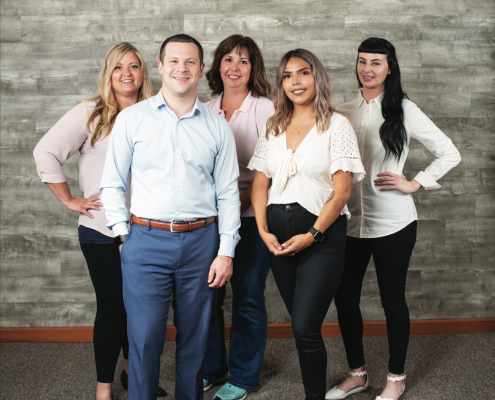 To understand why my wife, Victoria, and I fell in love with Ashland, I feel it's important to first understand where we fell in love with each other. We met about ten years ago when we were both in culinary school at Johnson & Wales University in Charlotte, North Carolina. After graduating with culinary degrees, we both pursued completely different career paths. I chose dentistry and she chose elementary education. Due to our shared love of the culinary arts, we knew we wanted to live in a town like Ashland with excellent restaurants and a shared appreciation for fresh, locally sourced foods. Not only are the restaurants amazing, the schools have a stellar reputation, and there are numerous outdoor activities which we enjoy as a family. We have a two-year-old son, named Lucas, who is already enjoying his nature walks around town with daily deer sightings. This town has a magical and idyllic feel that is rare to find, and we feel blessed to be a part of this community.
Ashland certainly is a great community and offers a great quality of life. How has the transition been to your new practice for yourself, staff, and patients?
I couldn't have asked for a smoother transition or a warmer reception. First and foremost, I'm extremely thankful for the incredibly talented staff that works with me at Soulsmile. They are cheerful, professional, and highly motivated to help deliver excellent dental care for each and every patient. We want our patients to feel as if they are being welcomed into our home and being treated like family, so it's nice that I have a staff who share this philosophy. I have already had multiple people from the community stop by the office to introduce themself and welcome me to Ashland. The small town feel of Ashland is familiar to my wife and me because we both lived in small towns when we were growing up. I lived in South Carolina and she lived in New Jersey. After having lived in larger cities for the past several years, we are excited to return to small town living.
Dr. DeCillis, will you please tell us about yourself as a dentist, and talk about the style of dentistry you like to practice?
I graduated from the University of Maryland School of Dentistry, which is famously known for being the first dental college in the world and the birthplace of the Doctor of Dental Surgery (DDS) degree. I was selected for a year-long clerkship in oral surgery during my senior year where I had the opportunity to gain more oral surgery training than the average dental student. After graduating from dental school, I chose to pursue a general practice residency at Swedish Medical Center in Seattle so I could receive advanced training in oral surgery and wisdom teeth removal, IV sedation, endodontics, dental implants, and treating anxious, medically-complex and pediatric patients. I enjoy working with all patients, but I especially enjoy the challenge of providing a positive experience for phobic patients who have had a history of negative dental experiences. I have found that sedation can really help people have a much more comfortable visit and overcome the anxiety that might have prevented them from receiving necessary dental treatment in the past. I prefer a patient-centered approach to practicing dentistry that focuses on always providing care that is in the best interest of the patient. Understanding that each person has unique treatment goals, this approach allows the dentist and the patient to discuss problems, generate options, and agree on a treatment plan that addresses the goals of the patient.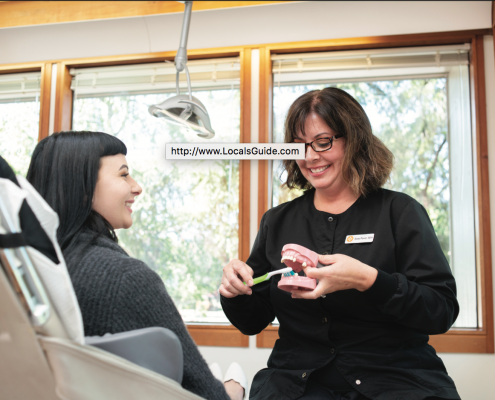 Your father and mother were both involved in dentistry. 
That's right! My father is a dentist and my mother is a dental hygienist – so I literally grew up in a dental office. Many days, I would go to their office after school and finish my homework until they finished working. Several of their friends were also dentists or worked in a dental office so someone in the dental profession almost always surrounded me. My mother would come to my classroom each year and teach my entire class about dental health and my dad was always sponsoring different sports teams, etc. Growing up in this environment allowed me to watch as my parents formed special relationships with their patients by always treating them with kindness and integrity. These are two important principles that I apply to my own dental practice.
You didn't start your career as a dentist but as a professional chef. How did you make the transition from the culinary arts, and what core skills do you see that you utilize now as a dentist?
Although the connection between dentistry and culinary arts may not be immediately obvious, there are a surprising number of skills that overlap. Cooking at the professional level requires immense focus, patience, attention to detail, and hard work. Chefs spend so much energy creating products that they are proud of but are rarely able to see the guest's reaction to the products which they have worked so hard to create. After graduating culinary school, I worked in several restaurants and became increasingly discouraged with the inability to see the end result of my work. I always had a fascination with science and a passion for helping others, so I began to explore different career paths in the healthcare field. I found dentistry to be the perfect fit because it provides the opportunity to form long-term, personal connections with patients and share the experience with them when they are happy with their new smile. It also turns out that many of the skills required to excel in culinary arts directly translate to practicing dentistry, such as attention to detail, creativity, patience, and teamwork. Although I still enjoy cooking at home with my wife on a daily basis, I've found dentistry to be a very fulfilling career choice.
Dr. DeCillis, will you please introduce us to your staff and talk about the important role they play with you in the evolution of your practice?
I'm fortunate to have such a fantastic team at Soulsmile. They are a very experienced group, and I've been really impressed with their commitment to going above and beyond to ensure our patients always have a positive experience. Becca is our front office coordinator and she handles the day-to-day operations at the office including finding convenient appointment times for patients and making sure everything runs smoothly. She is the main point of contact for patients and everyone really loves her friendly, welcoming demeanor. She's also great at navigating the complicated world of dental insurance so that patients can maximize their benefits and minimize out of pocket costs. Lily is our hard-working dental assistant who does an excellent job of making patients feel comfortable during their appointments. I've noticed that her kindness and positive attitude really help put all of our patients at ease. Siena is our dental hygienist who has over 20 years of experience in the dental field. Patients continually comment on how gentle and thorough she is with cleanings. Heather is our newest addition to the team, and she has years of experience working with numerous specialists throughout the state. She does a great job helping our pediatric patients have a fun and enjoyable dental visit.
Please talk more about evidence-based practice.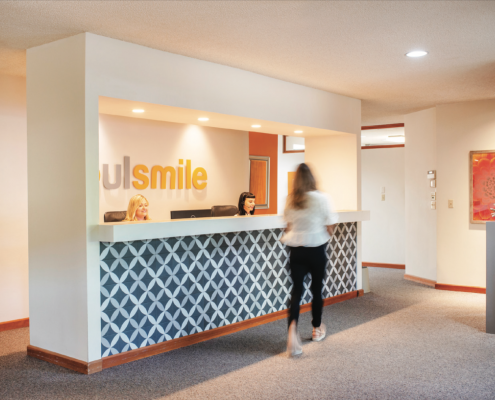 The primary goal of evidence-based practice is to allow current, high-quality scientific research to guide the clinical decision-making process. This approach integrates scientific evidence with the dentist's expertise and the patient's goals and preferences to provide the greatest possible benefit to the patient. At Soulsmile we accomplish this goal by staying up to date with the most current dental research and attending continuing education courses. Dentistry is a rapidly evolving field and staying ahead of these advances allows us to provide the highest quality care possible.
One of your goals for your practice is to really grow it into a family practice. Please say more.
Absolutely! As a parent, I understand that life can get hectic and having to take your children to a different dental office isn't always convenient. Our goal at Soulsmile is to make life easier for families by providing the option to treat everyone at the same office. We see patients of all ages and are usually able to coordinate appointments so that parents and children can be seen either at the same time or back to back. We are also able to treat sports related dental injuries or accidents that occur so commonly in children and teenagers.
Dr. DeCillis, will you please give us an overview of the services you are providing at Soulsmile Dentistry?
We will be offering all of the same services that Dr. Kivel provided with some new additions! We offer same day crowns, cosmetics, Invisalign, routine cleanings and exams, periodontal treatment, wisdom teeth extractions with oral or IV sedation, implant surgery and implant crowns, nitrous oxide or laughing gas, dentures, bridges, fillings, pediatric dentistry, custom athletic mouthguards, emergency exams and treatment, root canals, and more!
Wisdom teeth and sedation dentistry will be an important addition.
That's correct, Shields. This goes back to one of the major goals of Soulsmile, which is to help make life more convenient for our patients. Instead of having to travel to another office, our patients are able to have their wisdom teeth removed with sedation right here in Ashland! Sedation will also be available for other patients and procedures as needed. We will offer several different options for sedation to help keep our patients comfortable during dental treatment. Sedation works especially well for patients who experience dental anxiety, have a strong gag reflex, or have difficulty getting completely numb.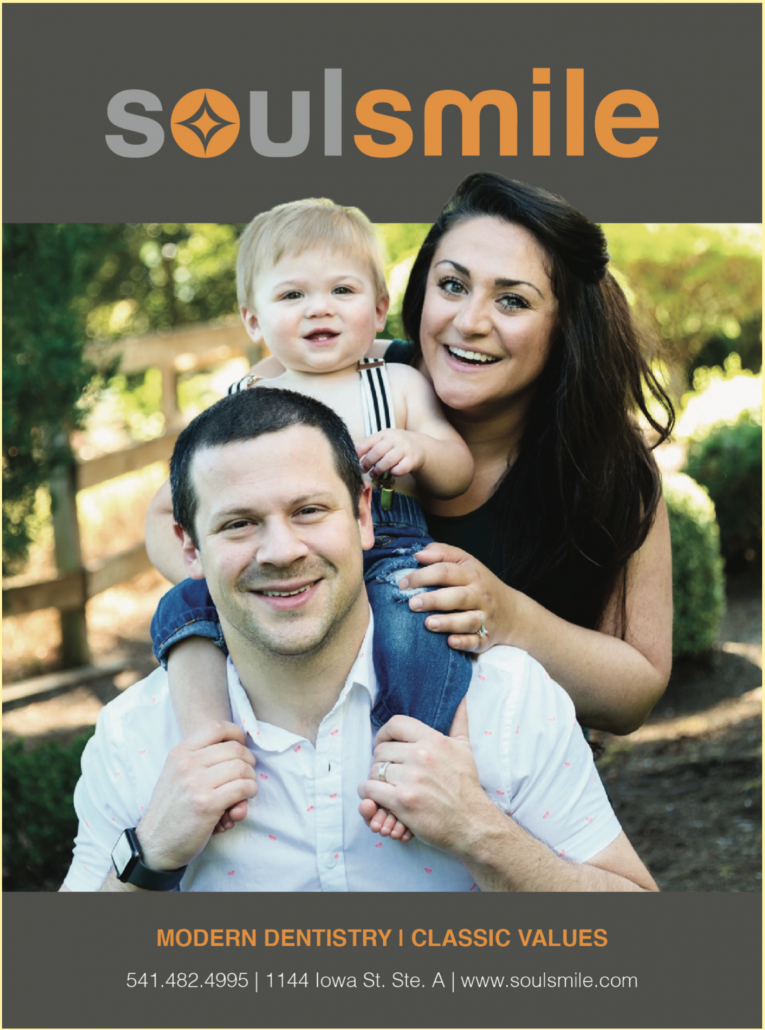 Dr. DeCillis please talk about your key skills as a dentist.
The most important skill that I apply as a dentist is a commitment to practice with integrity, which ultimately comes down to the ability to create a relationship of honesty and trust between the patient and the provider. Our patients trust us because we make a point to never pressure them into pursuing treatment options that they don't feel comfortable with. My responsibility as a dentist is to make a diagnosis, explain treatment options, and discuss the risks, benefits, and alternatives to each. Fortunately, we can usually provide several options and work together to determine which plan will work best for each patient on a case-by-case basis. Another key skill I apply as a dentist is a meticulous attention to detail. This is especially important in dentistry because a difference in millimeters can lead to a treatment being successful or unsuccessful.
Please tell us about some of the new tools you will be bringing into your practice.
We are very excited to be adding a brand new CBCT imaging system to our office. CBCT stands for "cone beam computed tomography" and is a variation of a medical CT scanner that produces far less radiation. The major advantage of this technology is that it constructs a 3D view of your teeth and jaws instead of only a 2D view as with traditional dental x-rays. This allows us to achieve a more precise diagnosis and digitally plan dental implants to avoid nerves and other important anatomy. The machine even has an ultra-low dose radiation setting that can reduce the amount of radiation by 77%! We are also providing same day crowns using Cerec digital CAD/CAM technology which means no temporary crowns or gooey impression materials. Patients find this technology to be much more comfortable than older techniques and it has the added benefit of saving our patient's time and money.
Dr. DeCillis, what do you enjoy doing in your free time?
One of our favorite things to do as a family is enjoy all of the outdoor activities available in the Pacific Northwest. We love taking our son, Lucas, on hikes and exploring the beautiful Rogue Valley. We spend a lot of time cooking together as a family and experimenting with new recipes, but we always love trying new, local restaurants as well. I also enjoy road cycling and have completed several 100-mile "century" rides.
Thank you so very much for doing this interview with today.
Thank you and thanks to the community of Ashland for the big warm welcome. Please feel free to give us a call if you have any questions or are interested in making an appointment to learn more about our practice!
Learn More:
Soulsmile
1144 Iowa St., Suite A
Ashland, OR 97520
www.Soulsmile.com
(541) 482-4995