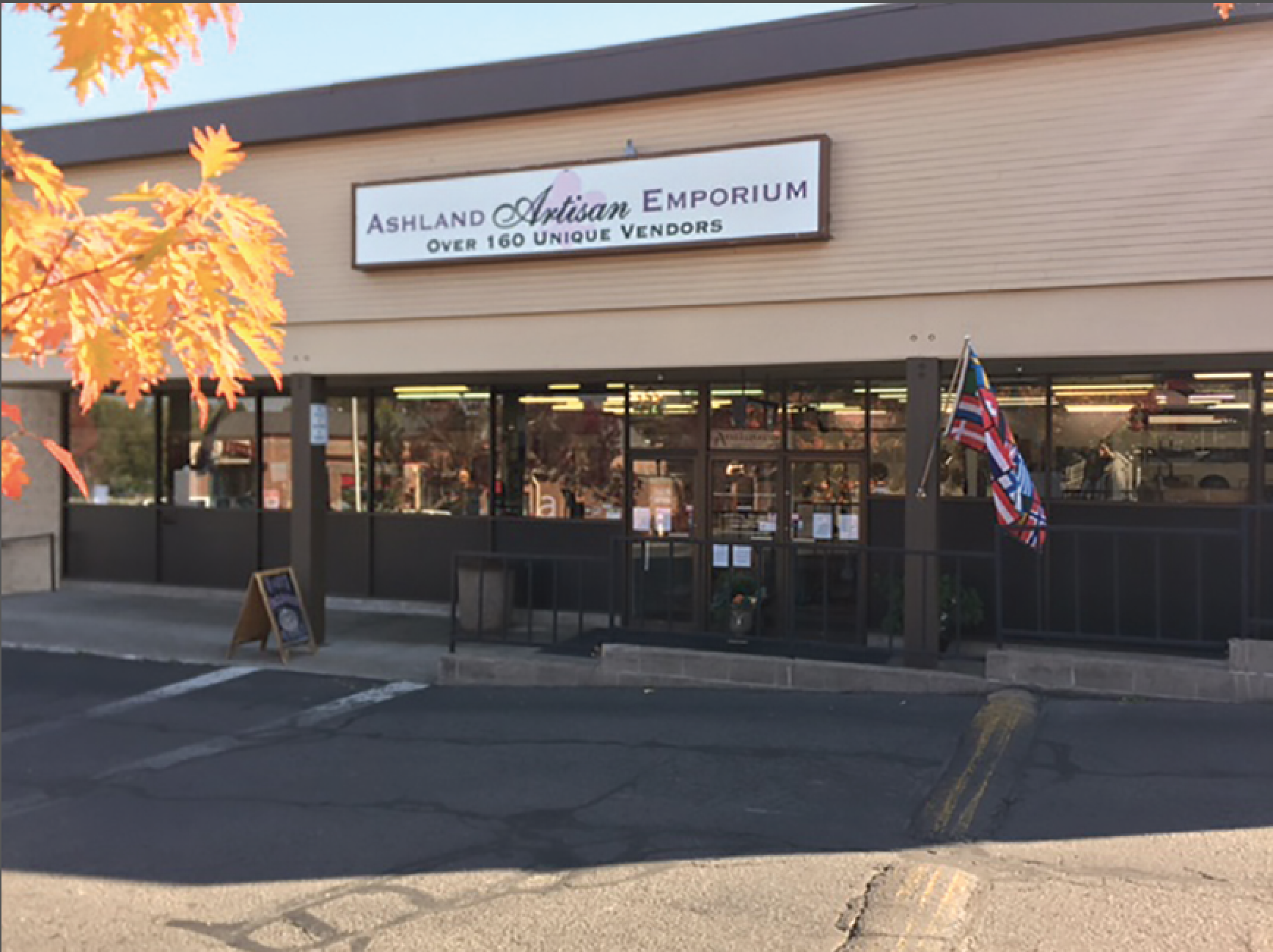 Hi Everyone!  I've been a vendor here since October 2013 and serendipitously stepped into the job of store manager not long after.  Many of our long-term vendors like to change up their booth locations from time to time.  I hadn't thought about doing that myself until a staff member asked me why I hadn't tried it yet, which got me thinking, why hadn't I tried it yet?  The more I thought about it, the more the chance to start from scratch appealed to me.  So I decided to give it a try, and it was a blast!  My favorite upgrade is the new lighting concept based on two of my most magical memories:  the fireflies (fairylights) that filled the warm summer nights of my childhood; and the mason jars full of candlelight that hung from the trees when my wife and I got married.
In the booth you'll still find my original crafts made from recycled materials including paper bead jewelry, fairy skirts, pocket shoulder bags, belts, and coin purses, and heart sashes full of local lavender and mugwort, picked and dried by yours truly.  During the winter holiday season, there's also Maine balsam fir tip sashes, paper bead stars, and patchwork elf stockings.
You'll find cards featuring photography from my travels, and on any given day you'll also find some combination of: apparel, household goodies, decorations, collectables, antiques, and books (mostly of the fantasy and sci-fi persuasion).
My newest features, which I'm really excited to present, are my fairy houses.  Art pieces, not toys, they are inspired by the ones my siblings and I made growing up in the woods of Maine, but these ones are made to last.  Each one is unique and follows a theme.  For example, "Lone Wolf" is a cozy winter den with a twig bed, acorn cauldron, fire pit, and soft fur scrap blankets.  In contrast, "The Show Must Go On" is a diva's dressing room reflecting the opulence, romance, and mystery of life in an old opera house, full of baubles, feathers, and scraps of lace and velvet.  My intention is to create an inspirational altar, an invitation for the creative, archetypal, or mischievous spirits you wish to welcome into your space.  With many themes still to come, keep your eyes open for the one that calls to you!
Thanks for reading!  Live Your Story!