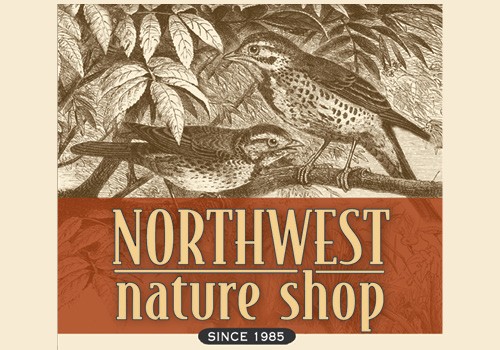 The holidays are a fun time here at the Northwest Nature Shop. The location of our shop being in a historic Ashland home, is quite fitting for our philosophy and our business style which has always been to treat our customers like family. Through the years we have watched families grow and change just as ours has and it makes us appreciate this wonderful community we live in. We are very thankful for all of you who have been such loyal customers through the years. We are grateful for being a thriving family business for 30 years and we hope to be here many more. Thank you for your support and we look forward to sharing the holidays with you. Join us for one or many of our holiday events and classes:
Northwest Nature Shop Open House Friday November 28th 12-4 pm
Share the holidays with the Northwest Nature Shop! Enjoy a holiday magic show, music, wine and refreshments. Magical Michael delivers a fun, engaging, interactive magic show that provides laughter to kids and adults alike. There will be 2 magic shows, one at 1:30 and the last at 3:00 pm. Enjoy live music, kids holiday craft making and tastings of fine wine from Ashland's first urban winery, Platt Anderson Cellars. Also enjoy tastings of award-winning cheeses from Rogue Creamery, irresistible sweets from Cary's of Oregon, makers of "the best toffee on Earth!" Also for the kids, from 1-3 pm is free face painting. Young fiddlers from Ashland-based Creekside Strings will entertain throughout the open house with old-time fiddle tunes as well as Andrew Miller playing blues/folk guitar.
Ashland Pond Bird Walk Sunday, December 7th 9-11 am Free
Join the Northwest Nature Shop's expert birder, Terence Philippe as we visit Ashland Pond, an Ashland birding hotspot. Meet at 9:00 am at the Northwest Nature Shop. Reserve a space now!
Holiday Wreath-Making Class Sunday December 7th 2-4 pm Ages 8-adult $10/person
Gather your family, friends, and neighbors to make beautiful holiday wreaths! The class offers step-by-step instructions to make and decorate a holiday wreath using materials gathered from nature for your home. Sign up soon!
Dec 13th, 10am-1pm Festive Winter Still Life Painting Class: ages 12 –adult $10/person
Join Northwest Nature Shop naturalist and artist, Jeanine Moy for a cozy morning of painting. Create a personalized gift for the holidays, or something beautiful to hang in your home.
Make your own felted soap Sunday December 14th 2-4 pm Ages 6-adult $15/person
Nothing says love like a handmade gift! Join the Northwest Nature Shop to make 3 bars of felted soaps ready for gift giving.
Dec 22nd, Children's Holiday Card-making Workshop: 10am – noon $10/person
Using ink and watercolor learn how to make beautiful cards for the holidays. No art experience necessary!
Jan 17th: 9am-3pm Rough and Ready Botanical Area Hike, co-sponsored by KS Wild $20/person
The beautiful Rough and Ready Creek is home to some of the most diverse plant life in the region. We will carpool from the Northwest Nature Shop, dress in layers and sturdy shoes, and bring water and lunch.