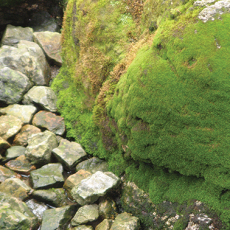 Collaboration is a critical component of a well-done landscape project. As I explored how to express the attention Banyan Tree Landscape places on our collaborative efforts, I thought of the strings of a musical instrument. With that in mind, I called my good friend, client, classical guitarist extraordinaire, and personal ukulele teacher, Joe Thompson. My instinct was that the analogy of the tuning and harmonic relationship between each string, each note, and each instrument in the orchestra would provide a clear way to express our approach to working together with the client, the architect, the city, the landscape elements and more to bring your landscape dream to fruition.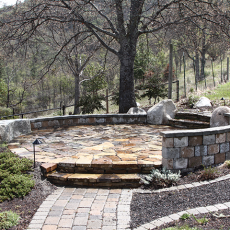 Joe knows music, so asking him a question like, "How do the strings of a guitar work together in harmony?" elicits an answer that very could well fill volumes. Fortunately, I caught him mid-way through his morning French press and he had just the words I needed to intelligently express this analogy. He started with the first string of the instrument. This string, when tuned to a certain pitch, vibrates at a given frequency. As this vibration occurs it reaches the neighboring string, and even before this string is called into action the vibration of the first strings begins to influence it. If both strings are tuned to the same pitch, we have what is called a "sympathetic vibration," i.e., a beautiful harmonic sound. If these strings are tuned to a different pitch, then we have "dissonance," and as Joe said, non-musicians may call this noise. And this carries forward through the rest of the strings, on to the other instruments, and throughout the orchestra.
Staying with our musical guide, Joe, let's use his landscape project as an example of this metaphor. Eight years ago, I sat around the kitchen table with his lovely wife, Marci, landscape architect Bonnie Bayard, an electrician, an excavation contractor, a fence contractor, and a few others. I listened to everyone's needs, expectations, scheduling, costs, questions, and as time passed, I watched Marci and Joe turn paler, and paler, and their eyes get wider and wider. When it came my time to talk I said, "Marci and Joe, it sounds to me that you need someone to coordinate and direct this project." Instantly the color returned to their faces, their eyes perked up and with smile they said, "Please, would you?"
I think of that moment in the project as setting the pitch so that we could all tune up and create a "harmonic collaboration." The project turned out to be a blast. It was a major transformation and, by their account, a dream come true for Marcy and Joe. I've come to realize that each project is different and requires its own unique pitch to flow. Some clients want to make every decision, others want to know you will make every decision for them, some want a blend between those extremes. Some clients need a project to be done quickly to be ready for an upcoming event, others require a slower pace so they can have time to process design choices.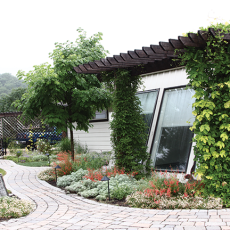 At Banyan Tree Landscape we understand the importance of collaborating and, beyond that, the importance of doing so in harmony. For years we have worked closely with many landscape designers, builders, landscape architects and all the other professionals it takes to get the job done right. For instance, landscape designer Lucretia Weems masterfully created the 35+ heather variety design featured in May's interview article. Her planting plans never cease to amaze me. Today I called on her support for the tiniest backyard remodel we may have ever done. Why consult an expert for such a small project? With so few plants involved, each one needed to be chosen and placed perfectly. Because no matter how small the space, we hope to compose a landscape orchestra—or maybe a backyard ballad, depending on your taste.
Is your home next? Give us a call and let's see if we can make music together. We're looking forward to it.