It was beyond time to conduct this interview with Greg Roe and his team of the Boys & Girls Club of the Rogue Valley. The Boys & Girls Club changes lives. We are extremely grateful for the work of this great organization and individuals who make this possible  in our community. Enjoy the interview. 
Hi Greg, thanks so much for taking the time to speak with us today. To begin with, can you please tell us a little bit about your background and history with the Boys & Girls Clubs of the Rogue Valley?
I've been with Boys & Girls Clubs of the Rogue Valley (BGCRV) since 2017. Previously, I served as the Executive Director of the United Way of Linn County in Albany, OR for 16 years. During my time at United Way, I worked on a variety of projects with the local Boys & Girls Club and provided funding for their programs. I'm also a Southern Oregon University alum and currently the President of the Alumni Association.  
What is your goal in conducting and sharing your interview today with our community?
I'd like readers to learn about their local Boys & Girls Club and all that we do to support the community, not just during the pandemic and fire, but every day.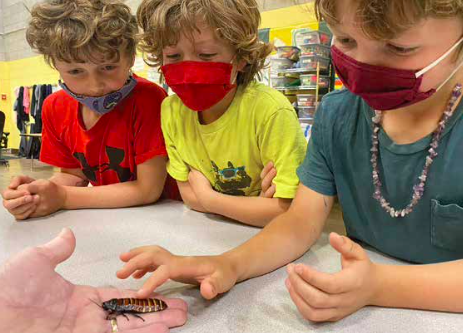 Greg, please tell us what the Boys & Girls Club does?
Boys & Girls Club provides quality, education-based after school and summer programming with no cost barrier. Our programs are designed for kids grades K-12. They are intentional, focusing on guiding youth toward academic success, promoting good character and citizenship, and encouraging healthy lifestyles. Boys & Girls Club is a safe, positive place for kids and teens with hot meals, positive mentorship and so much more. And, it's fun! 
Last year when the Almeda fire hit the Rogue Valley, many of your club members were impacted. Please tell us about the role your organization stepped into?
All of our Phoenix-Talent Club members, their families and our staff were impacted by the fire. In fact, we had to close the Club for three weeks as a result of the fire. We've provided financial support to our families for housing, gift cards, furniture, food and even a car. At least 45 families received direct support from the Club, totaling over $45,000. To this day, we are still providing FREE programming for local kids and their families. We hope to continue this through the end of the year. Most importantly, our role has been to be a safe and stable place for the kids when so much was changing – school closures, online learning and then the loss of their homes and community. It's a lot. We've heard from so many parents that the Club's positive, supportive environment helped their kids recover emotionally from the trauma of it all.
COVID-19 also made additional demands. What happened?
Our team really stepped up and worked with the schools and parents to develop a program that met their needs. 
We started last June, thanks to the support of the Talent Community Center for a Club location, by hosting a ten-week summer camp at a very limited capacity. After being isolated for months, we were able to give kids a safe and fun summer program. The school year started with online learning, and so we adjusted our after-school model to provide full-day Distance Learning Support during school-time hours. We helped make sure kids were logged in during class-time and had the help they needed with completing homework. 
We also made sure they were fed, had positive social interactions and daily fitness. We worked with the Phoenix-Talent School District and Talent Elementary to identify 30 kids that needed us the most due to lost housing or other challenging circumstances. Not only did we provide this learning opportunity, but all of our kids completed their school year at grade level. We are very proud of their hard work.
What are some of the challenges you have faced in the past two years?
Besides the fire, the pandemic was the biggest challenge we have faced. I'm proud to report that due to our enhanced safety measures, in compliance with the state guidelines, we didn't have a single outbreak, and we've been open for youth programs since June of 2020 at three sites. 
The programming has been free for all families since the fire last September. How has this worked?
After the fire, our local donors stepped up to make sure that all programming was free for our families in Phoenix-Talent. Rotary Clubs, Lithia Motors, Rogue Community Credit Union, Evergreen Federal Bank, Carrico Family Foundation and Umpqua Bank are just a few of the amazing local businesses that joined forces to make this possible, in addition to the separate funding to provide financial assistance for housing, food, etc. Furthermore, a large portion of our Fire Relief donations came from Grants Pass, which was touching. It's one community helping another community in need. It's been inspiring to see all the support.
What were your goals for your kids in going through all these changes?
Our goal was to provide some normalcy for our kids. They suffered not only from the fire, but from the isolation that COVID-19 brought to our community. We just wanted them to feel stable and safe, and we wanted them to just be kids. 
Please tell us more about the education-based nature of the Boys & Girls Club. 
Gladly! All of our programming is education-based. We are not a day care. We focus our program activities around weekly themes and kids rotate through all program areas. These programs are nationally recognized and focus on education & career development, character & leadership development, health & life skills, fitness, and the arts. Through these programs, kids have an increased love of learning, are engaged learners and stay on track for graduating with a plan for the future. 
What are some examples of your education-based programs?
A great example (and a Club Member favorite!) is our STEAM Club – Science, Technology, Engineering, Art, and Math. Each week our STEAM Coordinator organizes activities that encourage collaboration, critical thinking and perseverance. Some of the favorites are stomp rockets, drones, volcanoes, computer coding and nature hikes on local trails. The possibilities are limitless and the kids have so much fun with these hands-on activities. 
Other programs focus on socio-emotional wellness, which include short activities that provide tools for self-regulation and positive emotional health, and Summer Brain Gain – weekly modules that are fun and engaging and are proven to help prevent summer learning loss. 
How does the Talent Boys and Girls Club, as a local organization, differ and relate to the national organization and how is the Club funded?
BGCRV is an independent non-profit that belongs to a national association of clubs called Boys & Girls Clubs of America. While the national organization develops and shares much of the evidence-based programming and professional development training, we are responsible for raising all of the funding for local operations.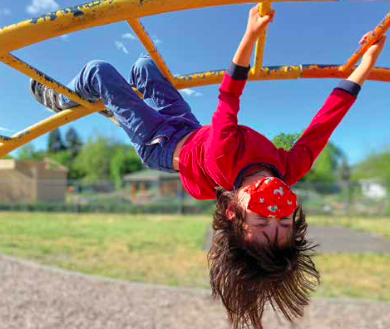 How many children are you working with on a day-to-day basis?
At our Talent site, prior to the pandemic, we served a daily average of 147 kids. Currently, due to COVID-19 restrictions, our Club is at capacity at about 75 kids. 
We hope to increase that number this fall in our after-school program. 
How many Clubs are there around the Rogue Valley?
We have three sites in the Rogue Valley. Our largest site is in Grants Pass, and the other site is in the Illinois Valley. 
Please talk about the meals the Boy & Girls Club provides.
Kids are little eating machines, so healthy food is an important part of our program. Each day, kids get breakfast, lunch and snacks. We also incorporate healthy eating programs, making smart food choices fun – such as creating dolphin parfaits, or ants on a log. We want these kids focused on fun, not rumbling tummies.
How can the community support what you are doing?
We are in constant need of volunteers, supply donations and financial support to make our programs possible. People can visit our website at www.begreat4kids.com for more information. 
Learn More:
Boys and Girls Clubs 
of the Rogue Valley
www.begreat4kids.com 
(541) 479-5258