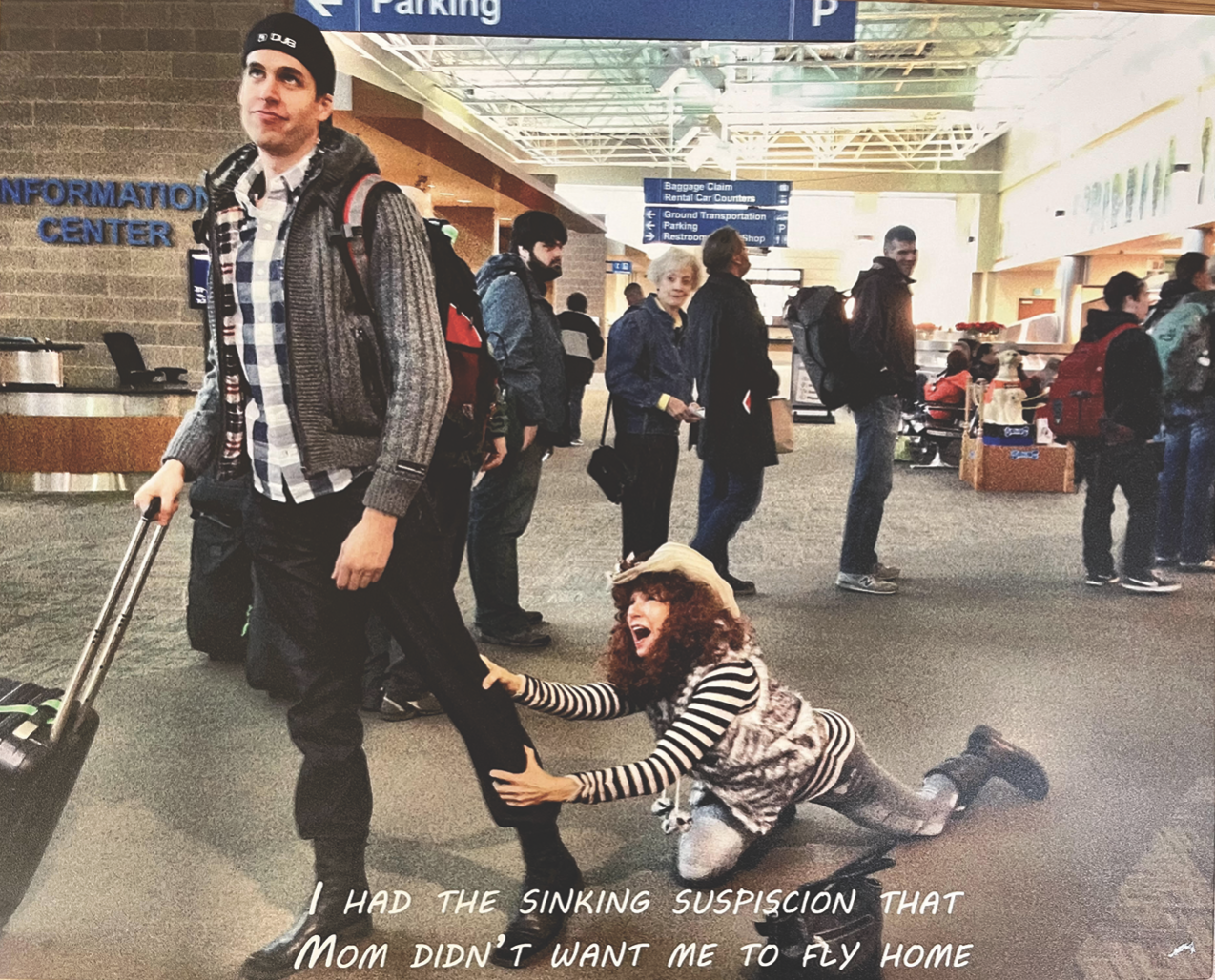 Grandma Boom
Janai 'Grandma Boom' Mestrovich EMPOWERMENT: TRANSFORMING SAD TO GLAD
"I am so tired of having a good time, then feeling so sad when you leave. I need to have something fun to do when you head back to L.A. so I can feel glad." My son raised his eyebrow as I drove him to the airport for a morning flight after his visit.
"Just trust me when we get to the airport. We are going to do something outrageously fun." 
Eyebrow raised, he quipped, "MOM, it's 8 o'clock in the morning!" So I quipped back, "Yes! TRUST ME!" His expression told me receptivity was clogged like a mud bank.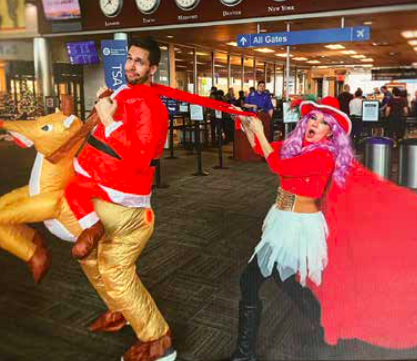 He checked in for his flight. Then I told him to hand his cell phone to a stranger requesting to capture a picture. Much to his chagrin, I flopped down on the airport floor grabbing his ankle like I was trying to hold him back from leaving. Well, if looks could melt me, I would have disappeared into the floor like the witch in The Wizard of OZ. 
Security kept an eye on me while I grabbed my son's ankle and made my beckoning face. Luckily, Darion did play along and the stranger captured the iconic family moment. Security seemed relieved when I stood up, no harm done!
Our success transforming SAD to GLAD provided inspiration and entertainment for over 200 FB fans,  and manufactured a great supply of endorphins! Huffington Post (How to Turn Negative Emotions into Your Greatest Advantage) states, "Negative emotions can be a powerful catalyst for positive experiences and realizations if we respond to them well." https://www.huffpost.com/entry/how-to-turn-negative-emot_n_4158113
For many years I have dressed up to meet Darion at the airport in costume. He used to deliberately walk away in the other direction like he didn't know me, accusing me of wanting attention. I informed him I didn't care what other people thought and did it to have fun WITH HIM. 
Finally, seeing the value, he greets ME in costume now. Moreover, he even creates themes for his departures when visiting! He has officially inherited transforming SAD to GLAD! Sad weaves itself into the mix, but it does not devour us. 
Can all negative emotions be transformed to positive? Some situations require processing and time, like death and critical illness. But having the INTENTION to transform, learn and move forward, having fun whenever possible, is a gift to oneself in self regulation and health. It is a matter of being in creator mode instead of emotional self victimization.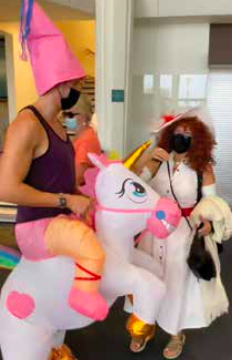 Often adults distract children and redirect their attention from having a tantrum or bad mood to something fun. It is a similar process to transform negative emotions to positive ones for us as adults. It is the adult within us that guides the inner child who may be stuck.
When my pre-k grandson had a cabin fever fit, I directed him to color his anxiety out on a poster board. His whole body released stress in wild, fun scribbling. Cabin fever flew out the window and he was a happy camper, transforming mad to glad.
Major players for transforming SAD to GLAD: State intention. Choose a direction. Create a new approach. And, for heaven's sakes, have FUN!
Janai 'Grandma Boom' Mestrovich
Life Guidance and Tune-Ups: All Ages/private sessions
janailow@gmail.com