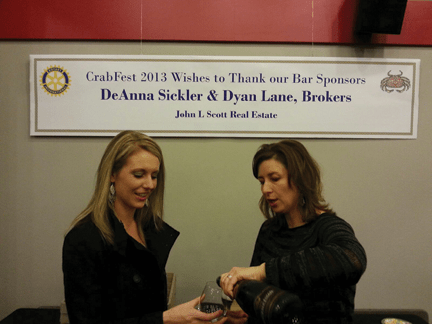 Kindness Matters. If you have ever been in our office you will see this sign prominently displayed. It's something we have always believed and something you can expect from us…. Unless of course you mess with one of our kids, but that's for another column.
As we evaluate the success of other business professionals in our community, time and time again we find the vast majority have one thing in common; they are kind. Not just in their business practices but in their day to day lives outside of work. Whether it's the home inspector who gladly comes back to the house after closing to help the new owners figure out how to operate the light switches or the lender who calls two years down the road to remind you that you might be eligible to remove your mortgage insurance premium all the while he is assembling a "Welcome Baby" basket as you welcome your first child. Making people feel they really matter is such an important part of running a business, especially in a community like ours.
We recently had the honor of sponsoring the Lithia Springs Rotary Club's 17th Annual Crab Fest. We feel fortunate to have a successful business and love being in the position to pay it forward. The Crab Fest benefits kids throughout the Rogue Valley and the world. What better way to give back? The complimentary T-shirt prominently displayed our names as one of the sponsors as did a huge banner within the venue. For a minute there, our husbands thought we were local celebrities. On a number of occasions perfect strangers approached our table and thanked us personally for our support of this event. We found it ironic that people were thanking us when we were the ones feeling particularly grateful. We know how hard Rotarians work to better our community and feel blessed to be able to support them in this endeavor.
For those of you who haven't been to a Crab Fest, it's a night of silent and live auctions, ever flowing wine and beer and buckets of Dungeness Crab. Since we had so much fun last year "winning" things at the auction our husbands begged us to let them join us this year. #WhatWereWeThinking
Our first misstep was to leave them unattended at the Beer Garden. Our second was thinking they would stay at the Beer Garden and not venture out into the Silent Auction area. At the end of the night when it was time to claim our prizes we found ourselves to be the lucky recipients of: Lavender and Rhinestone Studded Eyeware, a 10 pound box of NY Steaks, a 5lb Hershey Chocolate Bar and not just one but two passes to Boot Camp… afterall neither was brave enough to suggest his wife might benefit from a good work out. In addition we also scored a handful of gift certificates worth about half of what we "won" them for.
On the ride home, the car was filled with school girl laughter, (from our husbands), as they exchanged stories about all their cool treasures and how they "won" them for us. It was almost as if we were in middle school again and they spent their whole allowance at the county fair trying to win us a teddy bear. It was a fond moment for us seeing their glee over their winnings and listening to them justify how each item was something they were certain we "needed." Considering each of us has been married for more than a decade, we appreciated their thoughtfulness. A lot of people don't realize that our husbands have been best friends since college and are the ones who introduced us to each other. An evening together, away from mac & cheese, sippy cups and dirty diapers was just what the doctor ordered…. even if it did come with 5 pounds of milk chocolate.