Patie Millen has stood out as one of the top real estate agents in Southern Oregon for the past 25 years. She and her team at the Patie Millen Group have worked tirelessly to refine and perfect their services into a fine-tuned operation. In today's interview I speak with Patie Millen about her team's commitment to excellence. We discuss her keen sense of timing and her knowledge of market trends. We also take a moment to bask and reflect upon the grace and elegance that has become the Patie Millen Group. 
Patie, to begin with, congratulation on all of your wonderful successes. And welcome back to LocalsGuide. It's always a pleasure to speak with you. 
Thank you, Shields, what a nice intro. I always enjoy connecting with our community and you through this annual interview. The LocalsGuide does a wonderful job of introducing and connecting local businesses and individuals with the public. I think it is a valuable community service. I hope this interview allows our community a more intimate look at who I and my team are, why we love what we do, and understand why it is an honor for us to serve so many in Southern Oregon.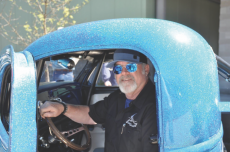 In my introduction I make the promise that we will bask in the grace and elegance that you have created with your company as the closing part of our interview. If it is okay, I'd rather just start out right now. Because to me, basking in one's grace is the most important reward of hard work!
It is, I agree. I am in a very good time in my life. I started my real estate career 25 years ago and gave it all I had. I love the industry, our community, and the Rogue Valley. I have met so many fabulous people. Like anyone that works in an industry for a length of time I have really reached a beautiful place in it. I am confident in my knowledge but always wanting to learn new things. I am appreciative to share my knowledge with my incredible team as we create a higher level of results for our new and loyal clients. Experience lets you know when something may need a well thought out solution or quick adjustment to keep things flowing with ease. I feel today that has become a cornerstone of our business. That does not mean all aspects or situations are easy, but it does mean we don't get rattled. We know what we are doing, what can be done, and the best way to get there. Our reputation brings many to our door who seek our expertise as they explore our community, find the perfect home, sell their existing home or property to enter a new place in their lives. It is a serious endeavor that we embrace. Our goal always is to reach successful results from a state of graceful ease, an intention we mindfully adopted at the beginning of 2018.
Congratulations on reaching that secure place in your career. I love what you are sharing. I would like to hear more about how that intent has impacted your business.
Our team is united in what we are creating. We meet weekly and confer daily to explore each client's needs and discover how not only to meet those needs, but how to meet them at a high level. It is exciting to collaborate as we discover the best practices to serve our clients. Each client has a unique goal backed by unique reasons that make it important for them to attain that goal. We see intimate situations and understand what is required to cultivate the best approach to honor their needs. This is what we do, and it works.

By creating success for our clients, our business has thrived. In 2018 our business increased 39.5% for a total sales volume of $37,500,000. We were the top selling Realtors in Ashland and we placed in the top 5 in Jackson County. We created 73 successful clients by selling 73 homes. When our clients' goals are attained, it makes us very happy and we thrive. We pay close attention through each transaction to discover ways to further enhance our client's experience. That is one of the things about our industry that keeps us so engaged. There are always better ways to communicate, to innovate, to enhance the personal one-on-one connections, to interpret data, to refine and enhance our marketing, and to have a deeper understanding of what is needed moment to moment.
What refinements have you implemented to support the ease in the pragmatic day-to-day operations you described?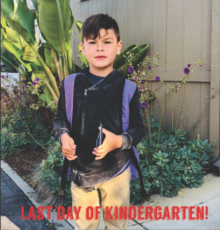 Number one, without a doubt, is our team. Due to the strong capabilities of each member, it brings balance to our lives which is essential. We love real estate and love performing at a high level but more importantly we love our families and friends. Rob and Carrie and I have cherished grandchildren, Rob loves to race his cars, I love art and the outdoors and the beautiful property we bought a little over a year ago. I love being there and the serenity of it. Brianna and her husband Joe are new parents to their beautiful baby Norah and have a lot of family in the area. Allie has family across the states and she loves to travel. She just returned from Indonesia. Carrie likes to have time for woodworking and just returned from Hawaii. So, we all have lots of interests and life pursuits and it is wonderful for us to really take downtime and enjoy our passions and our lives. Our team approach allows us each to live full lives, with heart and meaning, knowing our clients are fully served and cared for. It is from that balance that our business enters the state of ease and grace. We work to maintain that.

Each team member has incredible strengths. We utilize those strengths in the right place. Each member has strengths in multiple areas, and they work well in a cohesive way. They are innovative and curious and energetic. They are professional, savvy and reliable. They are warm-hearted and kind and they have good humor. We are a team of 6 plus our lovable Lori Wetzel in Washington who has assisted us remotely for a number of years.

Our systems have been developed and refined year after year. We have systems to track the large number of leads that contact us every day inquiring on our listings or requesting help in buying or selling a home, ranch, or investment property. Our systems allow us to keep in close touch with them and monitor their process which allows us to better serve them. Our systems ensure that even if a client may be a year or two out that we are staying in touch with them and keeping them educated on the market. We track market trends and have systems to allow us to drill down into that data so that we can evaluate from many angles. This is essential to our listings being appropriately positioned. John L. Scott also offers some excellent tools to assist in many areas. Our marketing department has gone to a whole new level in the past year. We use 3D photography and video in our marketing to give the consumer a feeling of being in the home when they may be in California. We use digital flipbooks to text to someone that may have just inquired about a home so that can get a beautiful presentation within seconds and remain engaged. Our marketing brochures are top of the line with high quality professional photography and printing. Out Internet exposure is extensive and has been in place since 1994 when I purchased the domain AshlandOregon.com.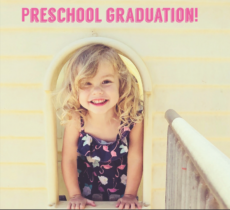 Patie, will you please introduce us to your amazing team and tell about the integral role they play in your team?
I would love to. My husband Rob Edwards was the first to partner with me and Rob became a broker in 2013. He is our lead showing agent, has great in-depth knowledge of our area as he was born and raised here. Clients that want to learn about our area love that. He is very observant, warm and has a great sense of humor. Rob has an innate ability to know which property will be perfect for the client and he is usually right.

Allie Dickson is a broker and has been with our team for about 5 years. Allie is one of those people that always shines. She is energetic, innovative, tech savvy, she knows software and systems, she knows the market and closely monitors our clients' needs. Allie understands contracts and negotiations and can step into any role. She is kind and funny and a great asset to our team.

Carrie Alavezos joined us last year. Carrie has been a broker for about 15 years and was a top agent in her previous home in Northern California. Carrie is very focused and systems oriented, highly creative and brings a kind warmth and knowledge to each client. She has a keen eye for what is working optimally, what can be enhanced, and most importantly, how to do that. She has a very organized mind and keeps things on track. Carrie is the best person I have ever met at customer service. She has taught me much and takes it to a whole new level. Carrie is also capable of taking on any role in the business.

Brianna Wells became a broker and joined our team last year. Brianna is very focused on learning all aspects of the real estate industry. She grew up in the Rogue Valley and her family has been in real estate related industries for many years. She accomplishes what she puts her mind to with excellent results. When I interviewed Brianna, I was impressed that she achieved her black belt at the age of 10! Brianna has been a social worker assisting local families with at risk children, traveled to Africa to create water systems for impoverished communities, Brianna is an athlete and has that "Can Do" attitude in all she does. She works with Allie and Carrie to meet our client and lead requests, assists in our marketing design, monitors our listings, shows property and has been completing additional training in contracts, marketing and data analysis with full force. We are excited to see what Brianna will accomplish in real estate as she represents the Patie Millen Group and our clients.

Jessica Rodriguez is our newest team member and we are thrilled to have her with us. Her career in real estate started 18 years ago, when she began assisting her Realtor mother with marketing and administrative duties.  She continued supporting her mothers work throughout college as she earned a degree in business accounting. Since graduating college she has worked in both Finance and Real Estate in the roles of transaction coordinator and finance manager. Jessica has an innate ability to narrow in on details and data to observe business at hand and recognize how to best utilize each facet of the business.

All team members interact with our clients and respond to their many inquiries and referrals and assist the leads that we receive daily. Together they have taken systems that had a good framework and honed them into impeccable systems that bring that flow and ease we are dedicated to.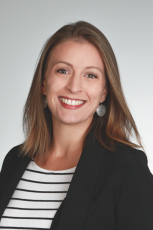 With your over thirty years of experience, what are some of your number one rules that you follow today that you might not have followed earlier in your career?
Definitely managing energy so that it is elevated and uplifting. I don't mind if someone is having a bad day and I have a high threshold for difficult situations. They don't rattle me, and I am good at finding solutions. But if someone is inappropriately difficult repeatedly, where a pattern emerges, we end the relationship. It is easy to do, and it is the right thing to do. I usually just say "As an act of love to myself I am going to conclude our business relationship." Not much they can do to argue with that. I am someone that really loves people and I want things to be good for them always, but I also want to be treated with kindness and respect and I and my team deserve that. We all do.
So much of what you are saying to me demonstrates self-respect and honoring of both yourselves and your clients. 
It is honoring of our clients to keep the energy clean in our business. It is a sign of respect for our clients to be responsible for the energy. The cleaner the energy the greater the level of success. Every time. A great example of that is our superior broker Jim Remley. Jim manages our Ashland and Medford John L Scott offices. From day one he has maintained a very pristine energy with the large number of agents we have. I don't know the exact number, but I would guess it is about 180. He does not let that energy get ever get infected or dampened down. It doesn't happen. He is a master at that. In 2018 our two local offices had another record-breaking year, taking a large lead in the local market. It takes a dynamic team of agents, staff and management to do that. We have great leadership and that energy matters. We replicate that in my team.
Right now your team is ramping up to fully engage the 2019 season.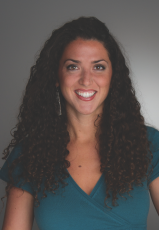 Yes, it is an interesting time. I have seen so many markets over the length of my career. The past several years we had strong activity, sometimes seeing multiple bids on homes, rising prices and then we saw the market split into two markets. A seller's market under $500,000 and a buyer's market above $500,000. A large portion of the lower priced inventory has sold. Rates are still low today and our buyers are getting purchase interest rates at just below 4½%. We are expecting a strong amount of homes to come on the market as the season gets underway, time will tell.

For sellers who have homes on the market that have not sold and that have been lingering on the market accruing a high number of days on the market, I suggest repositioning. If you don't you will get left behind. Prices have stabilized, we are entering a more normalized market when compared with the highly active market of the past several years. We are happy to meet and talk with you about that. We do have pent up buyer demand but if your home is not priced appropriately, typically buyers will not offer on it.

We offer everyone a no obligation, no charge price evaluation. We create a comprehensive pricing report for you that shows specifically how we are determining your price. We show detailed reports on comparable properties, we show you the data that clearly points to where your home should be priced. We create a narrative report explaining what the data means to us so that you can clearly see that. We want the client to be successful. We show them what the data indicates as a market price for their home, we review the process with them and let them know what to expect and then they make the final pricing determination. It is important to have a strategy. It is important to stay adaptable to the market.
Great to talk with you Patie. I wish you all the best in 2019. And, as always, thanks for being a great supporter to LocalsGuide!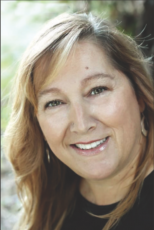 Thank you for all that you do, you are a great community publication. Thank you to your readers and to the community that have supported us, believed in us, and who have referred us to so many of their friends and family. We are grateful.

As winter passes and spring is just around the corner, our local real estate market will be emerging. This will be a very good time to sell and an equally good time to buy. Contact us for a discussion about what you are considering so that we can assist you in creating a successful strategy. Thank you everyone!
Learn More:
Pattie Millen Group
545 A Street Suite 2
AshlandOregon.com
(541) 301-3435