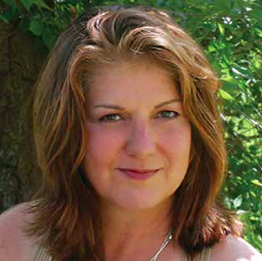 Thinking of buying or selling your home here in Ashland, or one of our surrounding communities? In today´s interview, I speak with one of Southern Oregon´s top Realtors, Patie Millen. Together we review 2021 and look forward to 2022. Patie has close to 30 years of experience selling real estate in our valley and her award-winning team has earned a golden reputation for their clients' successful results. 
Hi Patie, thank you so very much for taking the time to speak with us today. 
Thanks Shields, this is always a fun way to connect with you and the community at the beginning of each year. 
Patie, to begin with, please take us back and give us a review of 2021.
2021 was so many things. It was our first full year of owning our own brokerage, so we were busy on many fronts. 2020 with the lockdowns, health cautions and isolation changed the way we did business. It caused us to really rethink everything. We closely considered how our team works in unison to elevate our clients' overall experience, how we wanted our work lives to play out and how we wanted our personal lives to be the balance point. 
2021 allowed us to evaluate how well we did at being nimble and adjusting as needed, innovating to meet our high client demand in a changeable market with new restrictions and determining the market trends within societal and market changes we had never seen before. I love business and every one of those actions were essential for not only carrying us forward and thriving but allowing us to achieve our client's goals in this new market climate so that they could move with confidence into the next chapter of their lives. This is very rewarding for us. 
Our business results for 2021 were strong. We ranked #8 in the county and #3 in Ashland. I am elated with the results.
In asking this question I do understand that the past two years have been anything but predictable and ordinary, however in your opinion where do you see things going in 2022? What numbers and reports are you paying attention to and why?
I am very big on data, numbers, forecasts from a multitude of sources and honing in on the local numbers to spot trends that have been playing out, but most importantly to spot indicators that are just peeking around the corner and that have not fully emerged. Most people are not aware of them, but I watch them closely and if I think that they could be pointing to difficulties for our buyer or seller clients, we reach out to consult with them and create a strategy should that occur. 
Not in an alarming way, but along the lines of "I am seeing this and if after a few weeks we can confirm I want you to be thinking about things."
Sometimes that information will only be relevant to one market sector, one price range, or one community. It is my job to determine what it means, and I will confer with others who also have strong experience to get their views. 
Of course there are conflicting forecasts because the world situation is currently so odd and changeable. But from the steady and even ones whom I know are often reliable, and who mirror what I am seeing locally, we believe inventory will stay low. It is the lowest in history. We could see some increased number of listings, but overall, I think it will remain low as it has the past several years. This can keep some homeowners from selling and moving forward with their desired plans, because they are unsure of where they will go. But it does not need to be that way. We have strategies to remove that obstacle, so please reach out if you need help with that. 
It is the middle of January and the first of the spring buying season homes are being listed right now. Those sellers realize the opportunity they are in with our strong seller's market with solid appreciation, low rates and huge pent up buyer demand. I do not think we will have a glut of listings, but the inventory numbers will increase. 
The buyer demand is very strong since inventory has been low for a long while now. Interest rates in 2022 are projected to rise 3 times and the projection is that by the end of 2022 that they will be in a range of 3.5 to 3.75%, maybe even at 4%. Those are great rates…still. When a rate is at the lowest it has been in history, as it is now, and it edges up… it does not mean the party is over. It means that you can lock in a mortgage at a very low rate. With inflation, many of our investor clients or those in the higher price ranges see this as an opportunity and are buying real estate because they feel it will continue the appreciation and it gives them a known monthly payment/expense amount. 
I have so many ask me if I think housing prices will come down or even worse, crash as rates rise. The answer is no. 4% is not a high rate. We will probably have a few additional rate increases in 2023 as well. I don't believe we will have a significant decrease in pricing until we have strong inventory, except in the event of a world situation we cannot predict. Prices can flatten but for that to happen we would need lower demand and higher inventory levels.
Right now the Ashland market has had a gain in the median sale price for 2021 over 2020 of 13.2% and as of December 31, 2021 the median sale price was $532,500. As of January 16, 2021, the median listing price of new listings is $575,000. There was a decline in the Ashland median price from the end of 2019 through 2020 of -1.8%. So net increase for the last two years was 11.4%.
The bottom line is that there are a lot of buyers in the market, a lot! In the first 2 weeks of January, we have put close to $10,000,000 of sales in escrow. That is up from our 2021 numbers for the same period by about 36%.
If you are interested in this information in a great format let us know. We will add you to our list and you will receive our monthly and sometimes weekly market information. It is excellent data and it is free. You don't even have to talk to us LOL. Just text your email address and your name to my cell at 541-301-3435 and state, I would like to receive the monthly market updates. 
There are interactive graphs with changeable timelines and analyses, it is fantastic information. It analyzes the current market, not the past sold market, the current market and offerings and what the numbers mean.
Patie, you have always maintained a commitment to excellence. Please tell us more about the Patie Millen Group and how your team is specifically suited for being amongst the top producers in Southern Oregon?
Well, I often hear how lucky I am. My team and I work very hard on many fronts. We have fantastic systems in place to keep our pipeline full of great clients. Our listing and escrow and follow up systems are fine tuned. Everyone knows their job and each team member is important. 
The number one thing that is essential is that we are very responsive. We are responsive to the client, and we are responsive to each other. One of my best clients always asks me, "You know what you should put in your ads? 'I answer my phone!" It always makes me laugh and it is true. We are responsive not only to calls but in retrieving data and research on a property. Getting questions answered promptly. Checking with municipalities and the county. For our seller clients the market research and pricing are thorough, the marketing is high-end and effective. 
For property with many aspects to them we review historical records, past sales, well logs and cull all info so that our clients go into a sale or a purchase with eyes wide open. We serve our clients by making certain they have all known downsides and upsides of a property. 
For buyers we work to understand not only the property but the surrounding area, if needed we research the geology and reach out to experts, we know what to look for. 
When you offer that information and skill to your client, they become clients for life and over the years they refer their friends and family. They know we are trustworthy and diligent. They know they have been well served. 
Over 52% of our business is from repeat clients and their friends. I am not saying that everything goes perfectly, although it often does, but if it doesn't and it is ours to own, we own it. 
Southern Oregon continues to maintain a draw for homeowners of all types. Please say more. 
As we all know, we are graced to live in such a beautiful and well-educated community. People complain about the traffic etc., but we do not have traffic jams here. We do not have tract housing covering the foothills of our majestic mountains. We have space. We have beauty. We have pristine forests, lakes and agricultural lands within minutes of our town.
California has 40 million people. Oregon has 4 million with the majority living up north. With the recent scourge of Covid, the devastating fires from climate change, folks don't want to be in populous areas if they can work remotely. 
When I moved to Ashland 33 years ago, there were 17,000 people here. Today, after all of that time and into a new generation our population is 21,360. On average over those 33 years, we have gained 136 per year. That is a reasonable growth rate. I often hear complaints that we are growing too fast. We are not.
All kinds of people want to move here. Many are young professionals who are moving back with their remote working situations so that their grandkids can be near their grandparents. Many are retiring after working and saving to fulfill that dream after 30 years. Many are new families looking for a wonderful quality of life for their young families. We love working with them all and welcoming them to a new life. I hope your readers will too. 
The month of January has already brought you an enormous volume of real estate sales. But with low inventory you mentioned off-market properties. What are off-market properties? How do you find out about them and how do you get them?
We are very resourceful as a team, and we are unrelenting. When we have a good client, and we cannot find the type of property they want to buy we start canvassing. We canvass selected neighborhoods; we find out who has owned certain homes and for how long and determine if they want to sell. We scour for sale by owner properties, we search old listings, and we do what it takes to find our buyers the properties they want. We will canvass and do emails to listing agents in the area with photos of the type of home our client would like to find. And we get responses. 
We recently were looking diligently for an upscale property for great clients of ours and over several months we could not find anything. Allie Dickson from our team sent out a flier to all agents with photos of the types of properties our client loved. We received 5 leads and one was a gorgeous home that the builder had built for his family a few years prior. They decided they wanted to live rurally. They gave us their price and within a few days our clients bought it. They are so happy there!
Patie, I'd love to hear a recent success story from you that occurred in the past year. 
There were many but I really enjoyed these two ladies who had several properties listed with us. They were smart and I learned a lot from them. They had a home that was not selling, and they had a beautiful commercial building that also was not selling. Some years ago, I ran across a little strategy that stressed ways to put your subconscious to work for you. I had used the strategy over the years. 
My clients were feeling frustrated their properties had not sold so I told them about my strategy and asked them to join me in performing it. They agreed. It was simple and effective. Within one week, after our client's home had been on the market for 9 months, we received a full price offer. She was thrilled and shocked that after that amount of market time the offer was full price. She was jumping for joy.
Nothing happened on the commercial property. 
So, after two weeks I called my client and asked if she was doing what I asked of her. She said no, she had been too busy. I asked her to get with it so we could have it sold in a short amount of time. She agreed. 
After about a week I started getting inquiries, a lot of inquiries. Within a few more days I had 4 offers on her building. I called her and said "Hi, we have interest in your building. Do you mind me asking what question you posed in the assignment I gave you?" She said, "Why am I getting acceptable multiple offers on my building." I said, "Good job, we have 4!" She was flabbergasted.
I do like that what I bring to real estate is not just the savvy understanding of markets, numbers and trends that are essential, but the added knowledge of working with all that is available to us, visible and invisible. 
Patie, I'd love to hear more reflection from you on the creation of your boutique brokerage. You've worked long and hard to accomplish this. What does it feel like and what do you enjoy the most? 
In April of 2020, just as Covid was getting feet, I considered how the market could be impacted and I wanted to work in my own environment. I already had a lovely private office on A Street near 4th, since 2015, and had never worked in my former brokerage's large offices. Since the transition was easy, I opened my independent brokerage, The Patie Millen Group. 
It has been a great move for us. Our first full year as our own brokerage was 2021 and for that year our sales were up 64% over 2020 which had also been a very strong year for our sales volume. It was a great affirmation that I was on track with my decisions. I have a fantastic team of people. Our clients rave about each team member: Rob Edwards is a broker and my husband. Rob brings in-depth area knowledge and really educates the clients on little known special areas and perks; Allie Dickson has been a broker with us for about 8 years. Allie is a real estate investor and her savvy and skillfulness benefit our clients. She has been a fabulous member of our team; Martin Huggins joined us in 2019 as a broker. As a past business owner and world traveler Martin brings a special level of experiential expertise that our clients love; Eric Bonetti is a broker with our firm and longtime friend, and he offers expertise in development, construction and land use. 
Eric is a great resource for all things real estate and beyond; Lori Wetzel our listing and escrow manager has been with us for years. Years after a transaction closes, clients are still calling to check in and chat with Lori; Patty Davis recently joined our team and is being trained to assist me with our operations and projects. Patty was the accountant for a large Medford real estate office for many years, and she was a longtime Realtor here as well. 
We just expanded into the rear suite, and we are creating a plug-and-play office for additional remote agents. It will be an upscale lovely setting with gorgeous mountain views. Agents can visit and use virtual desk space, have a lounge area to meet clients with big screens to view properties, book the conference room, do high-end printing, or just spend time in a beautiful setting working away from home. My goal is for our brokerage to offer agents a very low-cost brokerage model with high end amenities, strong name recognition and with our effective system that will support them as they grow their client base and sphere.
One final thing I am very excited about is our new website at AshlandOregon.com. It should be live in about 30 days. This will not just be a real estate site. This will be a community site featuring all of our communities' best spots and businesses, places to go, where to stay, events and of course real estate. We will have short video interviews with business owners, loads of stories and photos, guest blogs, real estate market and community updates and so much more. I have wanted to do this for a long time and now it is almost a reality.
It is very exciting; I love the creating process! Our expanded office space, new brokerage model and our new Ashland Oregon website make me glow.
Patie, aside from real estate you have also been active in the foundation you created, Heart Rising, in support of the Almeda Fire Victims. Please say more. 
It is so hard to believe that all only happened a year ago. Heart Rising did much good for families, and our team members were so kind, generous, and innovative in the love and care they gave our families. The organization became a lot to handle with the changes in my business and I was so blessed to connect with a former client and a friend, Lucie Scheuer. Lucie had much experience in running non-profits (I had none), doing case management and therapy etc. She is highly skilled in these areas, and she has been our director for the past year and continues to serve the community at a high level. I love her. I am proud of the work we have done, of our families' strength, love and resolve and of our team members who are the very best. 
In addition to your direct team, you have amazing team members and clients. Are  there any additional acknowledgements you would like to make?
I would like to thank the community. Ashland has been so supportive of me over the past 30 years. I was welcomed in a very open-hearted way when I moved here long ago. I entered real estate in 1994 and it was competitive. There were 1200 Realtors in the area. By my 3rd year I was the #1 selling agent in Ashland and #2 in the county. People liked what I offered, and they liked my effective yet casual business sense. The people I worked with over the years have been loyal to me. I appreciate them, I am grateful to them, not just for their loyalty and business but because they gave me friendship and a life that I love. I wish that my overly busy lifestyle had afforded me time to spend with them in more one-on-one personal connections. I am making that time now.
Today I feel so peaceful, confident, assured and relaxed. That is amazing to me. My team gives me great assistance so that I can get more done in less time. This is a very creative time in my life and I am grateful to so many.
Much love!
Patie, thank you once again for being an active advertiser and supporter of LocalsGuide. Thank you for working hard to set a high standard of excellence in our community and for all you do. 
I truly do love your publication and I love working with you Shields. You are an amazing human being so full of life, creativity and joy. I love being your friend. 
Thanks Patie I´ve appreciated all your support over the years and friendship too!
Learn More: 
Patie Millen Group
545 A Street Suite 2 Ashland
AshlandOregon.com
541-301-3435