She's tenacious, kind, and gracious. She also likes to win!
Introducing Patie Millen and the Patie Millen Group. A long-time resident of Ashland and Realtor for the past 23 years, Patie has helped to lead the pack of top-producing real estate agents here in Ashland, Oregon.
In today's interview, I was able to sit down with Patie to learn more about her life and success as a Realtor. In our conversation, I was struck by Patie's direct and clear communication and immediately noticed three amazing qualities that I can only guess have contributed to Patie's success. 
The first quality is that Patie leaves nothing to chance. She is concrete and fact-based, which Patie demonstrates clearly in her understanding of numbers. Let me say more.
While many see numbers as stationary and non-relational, Patie looks deeper to discover the dynamic interrelationship and meaning, thus discovering patterns and opportunities that oftentimes go unnoticed. 
Patie open doors. She won't sit around and wait. She is a first mover and never hesitates to take the necessary action to claim her spot at the front of the pack. In 1994, she purchased the domain name AshlandOregon.com for a mere $1275, from the holder who lived in the Philippines. Today the site is visited monthly by thousands of individuals wanting to learn more about our town.
Finally, I noticed that Patie has an excellent sense of timing. Patie blends her acute sense of timing with class and graciousness. She knows where she needs to be, when she needs to be there, and most importantly how to get there!
Now that's cool!
I'm pleased to have finally had the opportunity to spend time with and interview Patie Millen.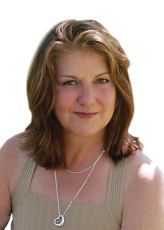 Patie … Thanks so much for being here today. I hope you don't mind my introduction. I just couldn't resist sharing just a few of the unique super powers I see you implementing into your life as a Realtor. 
I'm also thrilled that we finally get to talk and do this interview after so many years!
Thanks, Shields! Life gets so busy for a ll of us that it is really nice to take the time with you to reflect on my life here in our beautiful town. We are all so fortunate and I am mindful of that daily. I haven't done an interview previously but was recently a guest on the radio Real Estate Show, and now this interview with you. It has been really fun. So it is interesting to pause and have a look at the overview of my life, our business and the meaning I have derived from my time here. So, thank you for this opportunity to share with the community who I am and introduce The Patie Millen Group's amazing team.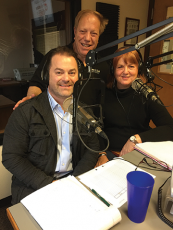 To begin with, I'd love for you to tell us a little bit about yourself and your life here in Ashland. 
I moved here in 1989 with my daughter Rachael who was 5 at the time. We had been living in Petaluma and had just gone through a rough time with the loss of my husband and Rachael's father. We were looking for a beautiful town to call home, a place to heal and a town that would provide a wonderful place for Rachael to grow up. As we pondered our next step, random strangers just kept popping up and telling us to move to Ashland, so we drove into town and bought our home that same day. A Realtor's dream! Rachael started kindergarten the following week. It was a good move and we have had a very blessed life here. In 1994, it w as time for me to get serious about forming a new career and I was praying for clarity. One day I woke up and realized I had 100% clarity that I had none! As silly as that sounds there was enormous freedom in that. I kept thinking I had to know and the reality was that I knew nothing. So I just opened up to what wanted to present itself, and within a few days the clear answer was real estate. I studied and took the test six weeks later. It has worked out really well since then and I love it. I had always loved business. I had been a financial controller and corporate VP in the Bay Area. I was able to use those skills in my new real estate career and my clients benefited from the information I was able to provide to them.

So here I am 28 years later, married to my best friend and darling husband Rob. We have a really good life, great kids, and grandchildren. I love life. I have always been a really positive person with a lot of gratitude for this journey, and when I look around and see where I get to live, who I get to do life with, how beautiful and exhilarating it all is, I am massively grateful.
Who were some of your early inspirations and mentors? What things did they say to you and what character qualities did you see that you admired?
I grew up in Los Angeles and I didn't have good mentors other than my sister Margaret, who was super smart. I loved her. She was always the head of everything, always class president, student body president, in the Olympic tryouts.  A real go-getter. She was quite the Renaissance woman. She was really authentic and had no judgment, so she was a good role model. My sisters took ballet and modeling when we were young. I talked my mother into letting me take fencing and Flamenco instead. I was good at Flamenco and was in some small shows with one of Jose Greco's protégés. So I would say my Flamenco teacher was an inspiration for me even though I was very small. He really taught me focus and discipline. There was also a Sister of Social Service whom I met when I was 16. She was a deeply kind, glowing and humorous person and she really captured my attention and had an impact on me. I had never met anyone like her. I was very interested in her care of the poor and the alienated and the complete love she brought to that.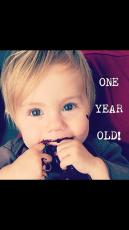 Ever since the early days you've always been unique and cutting-edge in what you have had to offer, and this has set you apart. Please talk about this.
As mentioned, I love business and economics. Those things interest me. I like technology and finding better ways to do things. I remember when I first entered real estate, my first listing was a lot in Ashland. So, enthusiastically I went  out and got a great photo (we could only have one photo in this big newsprint book, no Internet). I proudly turned it into the MLS for publication in the book and was told that they didn't publish photos for lots or land. I asked, "Why not?" Well, they had just never done that before. I asked them to publish it anyway and sure enough the lot sold right away, which had not been the case for other lots and land on the market. From that time, agents started publishing photos of their lots and land. That is a silly mundane example, but we can see things like that all over the place that need solutions, where we can do things differently to provide better situations for our clients and streamline how we work. I like a quote from Larry Page of Google: "Have a healthy disregard for the impossible." I like questioning things, doing them a bit differently and doing them better.

As a new agent, when owners would ask why they should hire me to sell their home when I had no experience, I would tell them "I am new and since I don't know how other agents are doing it, I will not be selling your home in the same old way.

I will bring a newness and freshness to it that will get you the results you desire." They liked that.

I recently sold a large 300-acre ranch for $2,050,000 that the owner had been marketing through several other Realtors for about 6 years. When I reviewed the marketing, they all had the same marketing approach and were using many of the same photos. So I looked at it closely, as I knew it would be solid information on what did not work. I took things in a whole new direction and within 6 weeks we had a great cash offer.

I do a lot of research to see what is available, I try all kinds of things and test them out. A lot of them get tossed out, but there are some that become huge assets, cornerstones of a great system or venue that enhances how we work and how we can better serve our clients. Most people don't even know that some of the services and technologies we utilize exist. It is those discoveries that inspire me and cause me to think in new ways.
Patie, you relate to and understand numbers in a way that I have not seen in anyone else. Please talk about what you pay attention to and how that translates into real estate transactions.
I totally get numbers. Numbers are a language and they are telling a real story. But I also feel them and often know when they are right or not right. This came in handy at the horse races. The last time I went I won 5 trifectas, the daily double and a win. I had a small crowd of people following me around. It's all about how it feels sometimes. There are patterns and you can change these patterns. I am very good at pricing properties. I know exactly why I am pricing a property the way I do. Sometimes the client may have different ideas and we a re always happy to work with them on that, but I can always show the market data points, and I will relate how we can possibly override that and what the consequences of doing that could be. I have a very strong intuition with numbers, but of course, I reality check that with data. I do my research. I do my homework. I usually have full confidence in my understanding of pricing and have used that to break markets open in Ashland, Jacksonville, and other areas. For example, if the market data points to a price of $750,000 but I see value for things an appraiser most likely will not support, but I feel a buyer will happily meet that, I try to move the market. We did this in Jacksonville and priced a home at $865,000 when market data showed $750,000. The first two buyers offered $750,000 and I fully understood why, but we held for our price and explained why. They said we don't think you will get what you want. I thought we would. The third offer was for very close to our asking price of $865,000, all cash, so no appraisal needed. That sale changed that market. The buyers and sellers were thrilled and the home was worth every penny.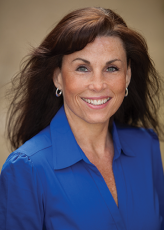 Patie, plain and simple, you get the job done! Sometimes it's straightforward and other times you have to roll up your sleeves. Please tell us about this quality and perhaps share a few good stories with us.
What I know about myself is that I am fairly fearless out in the real world. I am comfortable out there. I love being here, meaning here, on this  planet and in this town. I interact with a large number of people daily in person, on the phone, or electronically. But I have a very calm and quiet inner core. It is very still. So even though I may be going a 100 miles an hour through my day, watching the content moving past me is like watching fish in a fishbowl. And when something doesn't feel right or make sense I notice that. And if that is impacting me or others I look into it to figure out why it doesn't feel right. I remember in November 2006 I was sharing my office space with another agent. I looked at him and said "Something just changed." He said "what are you talking about?" I replied, "Everything just changed, the market, everything just stopped." He shrugged and went back to work. The market had been crazy busy.

He came to me a week later and asked "How did you know that?" Our phone hadn't rung one time during that entire following week.

Another example of that related to real estate is that we recently listed a nice home on 5 acres in Central Point. The client had previously tried to sell it through another Realtor at a different company with no results. We hired our fantastic professional photographer Kevin Doss and our marketing looked fabulous. We put it on MLS and nothing. With the low inventory market we are experiencing we should have had good showings. I was watching it closely. Two weeks later, no showings. As I started to dig deeper I noticed that it was showing up not in Central Point but in White City. This was configured through the MLS mapping. I could not override it. After I investigated my options, I discovered that we could file for a variance to get it out of that designation and back into either East Medford or Central Point, as the home had East Medford schools. After about a week of consideration, we were allowed to move it to East Medford. Within 2 days, showings started and we had a great offer that week. Happy client!

So even though I can roll up my sleeves and find solution after solution, I also like to make it easy if possible.

I think we can all do things that way if we would just take the time and believe that we can. It makes life much easier, we just need to pay closer attention.
You are always driven to do the best job you can do. Please say more.
I like people to be happy.  When someone puts their confidence in me, I want to ensure that they have nothing to worry about. I am responsive and responsible and I will do all that it takes to get a job done and done well. I make sure that we do whatever needs to be done to get the highest results. If we are not getting the results, I want to know why. That is information that tells me something is off and I want to know what it is. And it could be a whole host of things. It could be that the client isn't emotionally ready for a move, so we will have that conversation. It could be something else that is off. Perhaps that price range is getting gapped by the market, meaning we have had no or low sales in the particular price point. Why? I want to know. Sometimes it can be as simple as the new owners just haven't shown up yet and that is okay also. But we want to make sure that our part is being done. Creativity plays a big role in this.

I am someone that really enjoys people. I like to work with people and especially those that respect my professional views in relation to their goals, so that together we can form an effective team. I listen intently to our client's goals and really consider them.  Again, I am always in that still space watching and feeling what is happening so that we can adapt and create what is needed.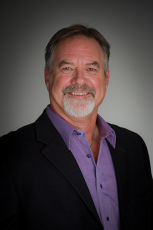 I think it's worth mentioning that you are highly respected within your field. Would you mind talking about some of the accolades and camaraderie you share with your peers?
I have been part of this community for about 30 years and it means everything to me. My colleagues in the real estate industry are a great group of people and I have formed many fabulous and important relationships over the years. They have great humor, are supportive of each other and are hardworking. It is not cutthroat as some people may think. We are considerate of one another with the understanding our clients will always come  first. We are all raising our families here and we respect each other. I know my colleagues respect me and they know I will always tell them the truth and that I will work in a way that creates a win-win transaction. Those are the best.  If something feels wrong or unjust, I will always speak up. Some people don't like that but I feel it is important. I received a letter I cherish from one of my top competitors Deanna Sickler, expressing why she admired and respected me. Her words were that I am bold, generous, and kind, and not afraid to be a "pain in the ass" if things needed questioning. That meant a lot and the respect goes both ways.

Over the past several years The Patie Millen Group has been recognized locally and statewide for our accomplishments. For 2016, we were ranked number 34 in the state and for 2017 we are also in that top tier. We received the Top 1% Award for the 3rd year in a row placing us in the top in Oregon and SW Washington for all John L. Scott Agents. We were also the Top Selling Agent for Jackson County for 2016. I was really thrilled to have won the Jimmy Deloretto Top Innovator Award for 2016. That meant a lot to me, as it wasn't just based on sales volume but was voted on by my peers. We were also recognized as one of the most productive brokers in the state by Real Trends. So many good things have been happening which further inspires me to create an even better business for our clients, for my team and for John L. Scott.
Something you spoke with me about was your desire to help to give back to the community and to recognize businesses who are doing great things, businesses who may have been overlooked. In that vein, you are starting a new monthly business column in the LocalsGuide called Connection, Cooperation & Collaboration.
When I spent time this past winter asking what I want my life to look like, I was certain that rather than working as hard as I do, that now with my amazing team in place, I wanted to really recreate things from the perspective of connecting with others and collaborating and cooperating with others to create better relationships, businesses and community. I have been fortunate to create a very strong business in Southern Oregon. I know the effort, time and money that it takes, year after year.

I see businesses in our community that really do great work, and the business owners who are really incredible people. I have many clients who have such interesting lives, I can think of so many of them. Also, there are citizens spearheading wonderful causes and I would love to bring awareness to our community of these special people and give them an opportunity to tell their story. For us to learn a bit about their backstory as well as their current endeavors. I think it will be fun, it will let me know them at a deeper level, allow us to connect and let the community know more as well. And perhaps your readers will find ways to initiate ways to collaborate with them. I am choosing to bring more interconnectedness rather than separate competition. We will publish our first column in the upcoming June issue of LocalsGuide!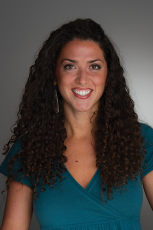 It seems that there is a much deeper calling to your work than just selling homes.
As stated above at this point in my career and the formation of my successful team, I am able to take some extra time now to really design how I want this to be. I am able to create the business instead of just always being in response mode to our success. I have more time now to connect with people, witness as they build their lives here in their new community or move to other areas to start afresh. It is vastly rewarding. I have always made the heart of my business to make certain that if one of our clients is buying a home from us, it is the right home. We have always provided our clients with the upsides as well as the downsides of a property and done every possible thing we could to not let them make a real estate mistake whether selling or buying. A real estate mistake can be massively expensive and take years to recover from financially. We love to represent first-time home buyers and we sell homes throughout Jackson County. We are aware this is where they will have their babies, play with their pets, have their holiday dinners, help with homework and all of the things that make our lives what they are. That is a very special privilege we have. We sell large estates as well as smaller first-time homes, in all price ranges, and each one is rewarding. We work with clients in all stages of transition in their lives and we are sensitive to that. We hold the space and direct the process so that they can make the changes for the next chapter in their lives. It can be humbling, exciting, sacred and exhausting but we are there with them every step of the way. Whenever I have the pleasure of visiting a past client in their home, several years after they have become the new owners, I watch from that quiet place inside of me as I absorb that this is where they live their lives and it is a wonderful feeling to sit in those rooms and acknowledge that.

A new client just gave me a beautiful quote by Mark Twain that speaks to what I am expressing:

"To us, our house was not unsentient matter, it had a heart and a soul, and eyes to see us with; and approvals and solicitudes and deep sympathies, it was of us, and we were in its confidence and lived in its grace and the peace of its benediction."
Patie, where are some other areas of your life in which you have great passion?
People. My family. My husband Rob whom I adore, he has a heart of gold, is hilarious and loves me just the way I need to be loved. Our kids, my daughter Rachael, and Rob's kids Noah, Kate, Jake and Tina. Their families. Our grandchildren who make me happier and my heart bigger than I could have ever dreamed of. My other passion is the outdoors. I love to be out in nature. I love to camp and be far away. I like going out to the Steens (farthest place from an Interstate in America), hot springs, the desert, the ocean, the mountains. I am overwhelmed sometimes by the beauty. I could look at the evening light on our mountains every day for a thousand years and never tire of it.

Recently I started painting and I love to paint landscapes. I am new at it but I love it. I get lost in it. I find I really like pastels. They are vibrant and soft like the outdoors and they really feed something in me.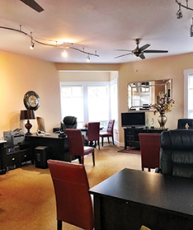 Please introduce us to your team.
I have a fantastic team. We have 4 full-time brokers including me and a part-time virtual assistant. We work very well together. We have a private office at 545 A Street near Fourth Street in Ashland that we love.

My husband Rob Edwards is our showing broker. Rob is great with people, has a good sense of humor and he has in-depth knowledge of the area. He grew up here and in eastern Oregon on a large cattle ranch. Rob has six brothers and he knows all of the great spots in Southern Oregon. He loves introducing our clients to the area and they rave about him every single time.

Marla Owens is a broker and our administrator. Marla is also a paralegal. I have known Marla for at least 20 years and we love working together. She is extremely experienced and has managed development, finance and real estate investment companies. Marla holds down the fort and manages our escrows and the day-to-day workings of the office. She is invaluable and our clients rave about Marla too. She provides me tremendous support.

Allie Dickson is a broker and Allie contacts all of the leads we receive each day and steadily follows up with them. She assists clients with answers to their specific questions on properties, checks in to see how their home sale in another state is progressing, and nurtures them until they are really ready to sell their home or to buy a new one. Allie also assists with showing property. Our clients love Allie and constantly tell me how wonderful she is. Allie is a great asset to our team.

I am the team leader and I oversee the business, price all properties, stay in touch with our clients, create the marketing, office systems and closely follow market trends as well as technology trends. I create the business and direct it. I keep it fun, effective and successful.

I would also like to give enormous credit to John L. Scott Ashland and Medford, as well as our corporate office in Washington. Our local Principal Broker Jim Remley is an amazing human being. He is exceedingly smart, responsive, generously kind and a master at building effective teams. We love working under his management and he has grown our local company to the top in the John L. Scott Corporation. Last year our Ashland and Medford offices outsold our closest competitor in Jackson County by about $500,000,000. That's a lot of homes.
Learn More:
Patie Millen Group
John L. Scott Real Estate
545 A Street Suite 2, Ashland
www.patiemillen.com/
541-301-3435