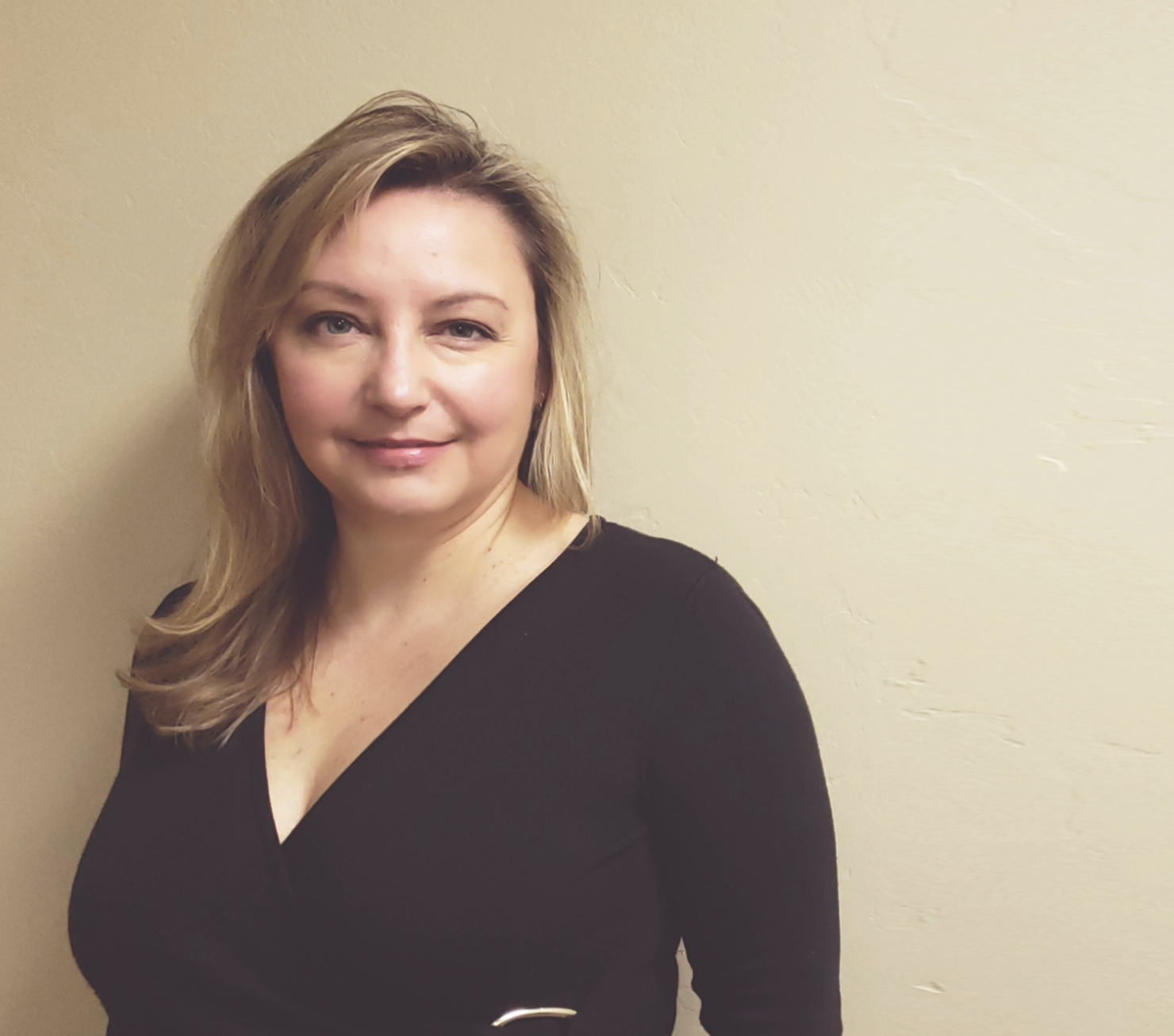 Interviews
Rock Creek Consulting – Tax Experts Accounting Masters
Introducing Pauleen Miller, a longtime accounting professional who got her start working in fast-growing businesses in Silicon Valley. Pauleen has specialized in the behind-the-scenes accounting and CFO management that has helped to distinguish great companies both large and small. Now relocated to the Rogue Valley, Pauleen  brings her over 28 years of experience to her firm, Rock Creek Consulting, which specializes in creating financially-savvy businesses. I spoke with her today to learn more about her unique skill sets and the services that she is now offering here in the Rogue Valley.
Pauleen, thanks so much for speaking with us today. Please take a moment to share a little bit about your background and training.
Thank you very much. I appreciate the opportunity to share a little bit about myself and my firm. I have always had a passion for accounting. After high school, I started working as a bookkeeper and was attending school part-time to get my undergraduate degree in Accounting. While attending school I remained focused on my career and worked my way up the corporate ladder. I have held various positions such as Controller, Finance Manager, Chief Financial Officer and Chief Operations Officer in various industries such as Manufacturing, Wholesale, Retail and Service Operations as well as Non-Profits. Realizing how important taxation is for corporate planning, I decided to go back to school to obtain my master's degree in Taxation. I have been a QuickBooks ProAdvisor since 2009 and I am a member of the National Society of Accountants and National Society of Tax Professionals. I have been the owner of Rock Creek Consulting since 2009.
What inspired you to create your firm Rock Creek Consulting?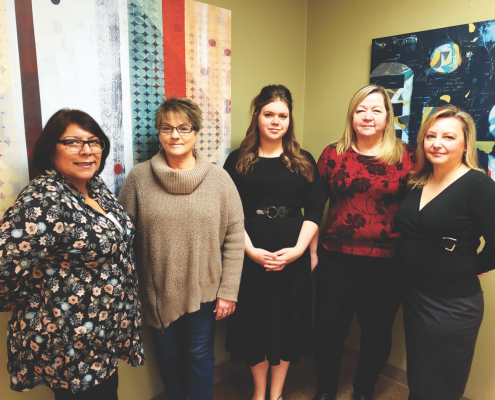 In 2009, we moved out of the San Francisco Bay Area to live in Northern California. While living there I started to receive requests from companies in the Bay Area with whom I had prior connections. They wanted me to work for them remotely doing various tasks from payroll processing to financial statement preparation and forecasting. At this time my daughter was three and working remotely allowed me the flexibility to spend time with my husband and daughter and still professionally do what I love. After a few months, I decided to form Rock Creek Consulting, which got its name from the year round creek that flows through our property. For me the creek is something we can always count on as it flows year round. It represents strength and dependability, something that I have built my business on.

I enjoy helping business owners understand the financial health of their company and giving them the information they need so they can make decisions from a position of strength and confidence. Helping companies identify areas where they can grow revenue or improve the bottom line or streamline a process is greatly rewarding to me.

We work as a financial partner to help business owners make sense of their finances. We help them plan for the future and make educated, proactive choices so they can have a clear plan for the future and make decisions from a position of strength. We custom tailor our services to meet the needs, goals, and budget of the companies that we serve. I don't believe you have to be a Fortune 500 company to afford executive-level financial services.

I strive to provide the best level of care, service, and support to our local businesses.
Please give us an overview of your firm?
We are structured so that we can grow with our clients as their needs grow. We have many accounts that first contacted us for payroll or bookkeeping, and then as their company grew, so did their needs and we were right there to support them.

Our firm provides a broad spectrum of financial services: general bookkeeping and accounting, financial statement preparation, financial forecasting and budgeting, creating board and executive financial reports, tax advisory services, as well as business consulting.

To provide the best support, we meet with our clients on a regular basis. We participate in their staff meetings and really become an extension of their team. I feel that in order to provide helpful information, we really need to understand how a company works internally. We need to know what their company culture is, what their current projects are, what their short- and long-term goals are, and what they ultimately want from their company.
Pauleen, what differentiates Rock Creek Consulting from others?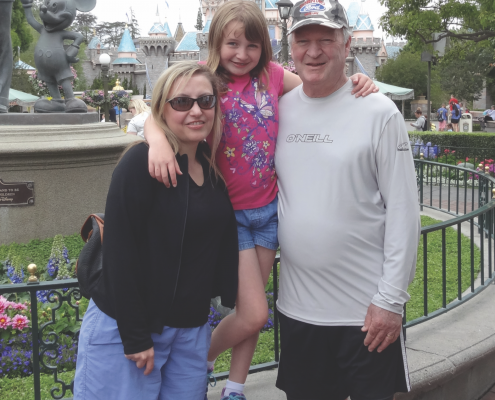 I was working in the Bay Area during both the birth of the dotcom era and the later recession that hit around 2008. For over 20 years, I held executive level financial and operational positions and during that time I reported to Boards, Presidents, and CEO's. Business owners face big demands and I understand the information they need. I have worked in environments that had complex inventory issues, multiple retail locations, service and labor revenue, and complex sales tax issues across multiple jurisdictions and states. I have had the opportunity to oversee and ensure the accuracy of complex payroll commission calculations and departmental time tracking. I have worked with union labor boards and have participated in IRS audits, sales tax audits, property tax audits, workers compensation audits, and other numerous regulatory compliance audits.

Many clients have needed services outside the normal scope of accounting & bookkeeping. For example, clients have needed guidance securing company health benefits or help formulating company policies and handbooks in a way that suits their financial situation. With my experience, I have been able to help these companies overcome their challenges and navigate to their goals.
You really enjoy a hands-on approach with your clients. Please say more. What does this entail?
The finances of a company is a story and it is possible to change the story. However, to change the story in a positive way I need to know them well enough to see what story they have going on and what it is they truly want.

There are so many great small to midsize businesses in the Rouge Valley. I enjoy helping business owners understand what their financials are telling them. I enjoy helping them refine a process which provides a measurable benefit or providing them with reports they need but don't have.
Pauleen, Rock Creek works with businesses of all sizes. Please talk about the different needs of your clients?
Yes, we have clients ranging from small brick-and-mortar stores to large retail chains with numerous locations and international sales. There are many similarities between businesses of any size, however I do not believe in a "one size fits all" approach. We have to tailor our services to meet the specific needs of each client. For example, every company large and small has a profit-and-loss statement, but that does not tell you the full financial story and for many it can appear to look like a jumble of numbers. We provide customized reports, tailored to their unique business needs to ensure they are getting the full financial picture, delivered to them in a way that they can understand. What is important to us is that our clients are getting meaningful information that is relevant to their business.
What are the key benefits of utilizing the services of Rock Creek Consulting?
We can handle all their accounting needs, help them manage their cash flow, prepare customized financial information, and we are there for them when they need it. We also help our clients understand how to reach their financial objectives. Many times there is a disconnect between operations and finances. This can occur when the company is not meeting its financial goals because of some underlying operational process or lack of communication between departments. Having had experience in both finance and operations, I help companies bridge the gap between operations and finance so that their operations are in alignment with their financial objectives.

When clients contract with us for accounting services, they not only get the benefit of an experienced accountant to ensure their records are accurate, they have the benefit of a chief financial officer who is also looking at the books with an eye towards their future.
Pauleen, in your experience what are the biggest challenges for business owners both large and small?
Revenue growth is one of the biggest challenges for small to large-size companies. Growing revenue provides businesses with more opportunities but it also presents problems. For example, cash flow problems are a leading reason that business go out of business or file bankruptcy and this can happen to both large and small companies. For example, a business may have a healthy-looking financial statement with a nice profit but if they are spending too much on capital expenditures or have large uncollected accounts receivable balances they are draining their cash. In order to prevent these issues, we are constantly monitoring these areas of our client's financials. We do this to ensure we are addressing potential problems before they present themselves and keep cash reserves and balances in check.

A changing regulatory environment is also very challenging. For example, the US Supreme Court decision in June 2018 (N. Dakota v. Wayfair) overhauled the rules for sales tax collection. Without Congressional direction, each state is now enforcing their own set of rules and regulations. For many businesses, understanding their compliance requirements for multi-state sales and use taxes can be daunting. We help them navigate the landscape of state and local taxation to ensure they are meeting their obligations.
How or when do business owners know if they should employee your services?

As a company grows their needs become more complex. They need someone who can provide oversight and assurance that their accounting records are accurate. They need someone who can provide them with forecasting models, executive financial dashboards, and consulting services to help them understand their financial options and opportunities.

If a company has grown to the point where their finances have become increasingly complex, there is a good chance they would benefit from working with us. The process is quite painless too! They can schedule a free consultation with me and by the end of that session they will have some insight into what they need whether or not it is working with us.
What are some of the frequently asked questions you hear from business owners?
I'm concerned that my financials are not accurate.

Why am I showing a large profit without a positive cash flow?

I have a feeling that there is something wrong but I can't pinpoint it.

What reports should I be looking at to know how I am doing?

How can I plan for a future downturn?

How much will I owe in taxes and how can I reduce my tax burden?
What is the difference between bookkeeping and what your company is doing?
As we routinely say, bookkeeping is a record of the past. We keep your eye to the future.

Bookkeeping services involves accurately recording and reporting items that have already occurred. The main difference between bookkeeping services and CFO (Chief Financial Officer) services is that a CFO works in the future utilizing information from the past and present. A CFO is always looking ahead to what may happen, forecasting revenue and sales, analyzing and preparing for what may lie ahead. This includes tax planning to ensure that as the year unfolds tax considerations have been addressed to ensure for optimal tax strategies and ensure that businesses take advantage of tax saving opportunities that may be available to them.

My firm works with CEOs, Presidents, Board of Directors, and company leaders in both the non-profit and for profit sectors so they can achieve their financial goals in alignment with their vision and mission. We provide strategic financial services to help achieve growth and/or deal with specific organizational challenges.
Can you share some recent testimonials with us?
"Pauleen has been a key asset to Planet Magpie's financial team for many years. Not only is she able to provide QuickBooks and accounting services, she regularly provides HR, Payroll and Tax Services for us as well. She has such a broad experience base that it's rare for her not to know the answer to one of my many questions. Pauleen is an important part of our team. We feel fortunate to have her."

"Pauleen did a financial audit of my husband's small but growing business. He now has a clear grasp on where he is, and where he needs to put more emphasis."

"As a comptroller of a large company, I have always referred business owners needing help with their bookkeeping and accounting to Rock Creek Consulting. Each and every time I have gotten calls from them thanking me for referring them to Rock Creek."
What types of businesses are best suited to work with you?
We provide services to businesses in the manufacturing, retail, wholesale, and non-profit industries. Many of our clients have complex systems interfaces and multi-departmental reporting.
Rock Creek Consulting has now grown to over five employees. Please introduce us to your team.
Yes, that's correct. We have an amazing dedicated team. Pauline Poncy and Kittie Kennedy are both accomplished accounting professionals, each with over 20 years of experience.

Pauline provides strategic and forensic accounting analysis and financial and operational consulting. Pauline has a Master's of Business Management. She has taught classes on business development and has extensive knowledge in systems software including QuickBooks.

Kittie Kennedy was a QuickBooks instructor for over 10 years. She developed curriculum for beginning, intermediate, and advanced classes and was once in the top 500 national ranking for QuickBooks ProAdvisors. She prepares financial statements, financial forecasts, and assists with company HR functions.

Brianna Rohrbacher is a senior at Southern Oregon University and this summer will be graduating with her Accounting degree (most likely with honors). She performs bookkeeping duties such as bank reconciliations and accounts payable.

Diana Slater is the newest addition to our team. If you call our office, you will most likely hear her voice. Her specialties include customer service, research, process improvement, and budgeting.

Together we work to provide a comprehensive array of services to our clients
What are the goals for your business as you continue to grow?
We are looking to partner with our clients to ensure they are getting the service and support they need to move forward in confidence. The Rogue Valley has so many great businesses and we want to play our part in improving the business landscape for everyone.
Pauleen, what are the next steps for individuals wanting to learn more about your services?
We would love to hear from you. You can call us at the office 541.201.8111 or send us an email at accounting@rockcreekcg.com to schedule a free consultation.
Finally are there any last thoughts or comments you would like to share with our readers?
We will be holding QuickBooks Online and Desktop Beginning, Intermediate and Advanced workshops in our office. Anyone looking to learn more about QuickBooks would benefit from these workshops. We will also be offering other workshops such as, Understanding Choice of Business Entities and Financial Statements for beginners, and more. Please sign up on our website or contact our office for more information.
Learn More:
Rock Creek Consulting Group, LLC.
700 Jefferson Avenue
rockcreekcg.com
541-201-8111