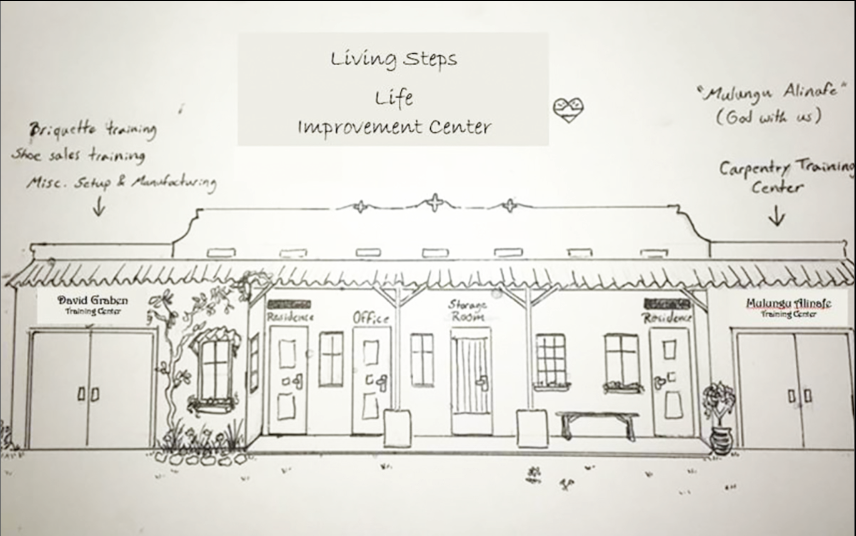 Today I am speaking with Dan and Alise with Steps4Malawi, the small nonprofit started right here in Ashland, Oregon. For almost three years, LocalsGuide has been following their adventure in Malawi, hearing about what they are doing in the rural and impoverished villages of this African country. This year is probably not what most of us would have expected or hoped it would be. And while many have suffered financial troubles here in the land of prosperity, it makes me personally wonder what it's been like in such a poor country across the globe from the US. So as we are all taking this time together, being cooped up in our homes, let us transport ourselves to a warm day in the hot season, to meet with this couple on their cement front porch along a dirt road. There are motorcycles driving by and foot traffic with neighbors and passersby calling out across and down the road to each other.
Hey Dan! Hey Alise! It's been a while, how has 2020 been for you?
Hi Shields, it's been full of challenges and surprises just as it's been for everyone else. We'll give you a quick rundown of our year, but first we'd like to share with you our biggest surprise.
As many may know, Steps4Malawi was birthed out of Dan's Shoe Repair and has shared the space for several years. In March, just as Covid restrictions hit, Alise was faced with the inability to staff the shoe repair shop. The shop was closed until late September when we were finally able to fly out of Malawi to return and open the store. We worked together in the store for six weeks while Alise tried to find a permanent solution. It was finally concluded, as sad as it was, that Dan's Shoe Repair had to close. So, on October 31st, 2020 Dan's Shoe Repair permanently closed its doors. We were fortunate to be contacted by an experienced shoe repairman, Jerry Carpenter, who wanted to relocate from Wisconsin to the snow-free land of Southern Oregon. He took over our lease, was willing to deal with all of our equipment and supplies, and opened a new business called Ye Olde Cobbler Shoppe. This saved us from Dan having to break his lease and many other problems that could have arisen at our necessary closure. As sad as this might be on one level, it frees us to focus in Malawi free of the distraction that Dan's tended to bring on a daily basis.
What else did 2020 bring? Before going into 2020's accomplishments, let's discuss Covid.
The Covid-19 illness itself in Malawi has mostly been a mild to moderate distraction. There haven't been many cases to speak of. The major problem has been things such as airport closures, limited school closures, restrictions of the amount of people who can "gather," etc. Anything to do with the tourism industry has been devastated. Many jobs have been lost, many tourist destinations shut down temporarily or permanently, so in this regard Covid has been very damaging. Far more than the illness itself here. It has however brought some positive practices. It has helped to improve hygiene, as almost every store has a wash bucket in front of it for handwashing. It has stressed the importance of personal cleanliness which in the long run will help with other infectious diseases already here. The biggest problem it has caused for us is stateside, where it has almost completely cut off financial assistance and shoe donations. During our visit in Oregon from September 23rd to November 2nd between Covid and the local fires, we were unable to do any fundraising whatsoever. It did feel fortunate to be back at a time when we were able to assist in small ways with people in Jackson County who needed help. We always feel blessed when we can assist when back.
It sounds like Covid handed you a mixed bag of issues. What were you able to accomplish in 2020?
Well, since our return in November of 2019 through February 2020, we were working on our land, growing crops, serving people, providing financial assistance for medical issues, and passing out food to the most severely affected during the hunger season. Then late in January, we were contacted by Soles4Souls and offered the opportunity for three of us to attend Street Business School training in Kampala, Uganda. Street Business School is a program that offers an eight-module training for people in third world countries to provide training for them to become successful street shop vendors. Soles4Souls provided sponsorship for us to attend the seven-day SBS training. We spent the last few days of February and the first week of March in Uganda to find ourselves returning at the beginning of the Covid pandemic. In other words, we got through just in time.
Upon returning home to our village, over the course of March and May, we were able to complete several modules with a group of about twenty-four people looking to be successful in a small business before we realized that we would have to pause as the government began to put restrictions on organized gatherings.
Also, in March, our long-awaited container from Soles4Souls arrived in the country in the capital Lilongwe, about five to six hours away from where we live. Receiving, clearing, and transporting to our location took roughly two weeks. We then started the process of establishing multiple micro-enterprise shoe sales opportunities. From March to September we established around 40 entrepreneurs operating their own micro shoe retail business, and distributed around 18,000 pairs of shoes from our location. As tourism rapidly dried up, the shoe sales saved several families in their homes with food to eat when their jobs disappeared. They couldn't have come at a better time.
All the while, continuing the daily assistance for medical, we also had several runs of funerals (not Covid-related) that we needed to help the families and provide financial support. The dose of Malawian funerals for those near and dear recently showed how common they really are here.
Even though we don't have funding yet, we are certain we will be building the Living Steps Life Improvement Center before too long on our land that has already been provided. Since it is possible that funding could come at any time, we must be prepared. We can start construction of the building during any time of the year; however, bricks can only be made during certain seasons. And as September was fast approaching, that season was coming to an end.
Starting in September, we began the process of making, drying, and baking 70,000 clay bricks on our land. And then the airports opened. Which required us to return to Ashland to address the aforementioned business issues. The brick work however, continued through the end of October with the creation and kiln baking of seventy thousand bricks.
That brings us to today, November 15, and our attempt to get settled back into village life.
Wow. That sounds like… a full year. Sorry about the business. Dan's has served the community well, and I'm sure Jerry will bring his own style and personality to serve Ashland well.
Thank you, and we know he will, Shields. He's going to keep information about Steps4Malawi at his shop, so drop in, go online, or follow us on Facebook to see what we're doing.
So what's next for you guys?
Right now, we are looking at ways to firm up our financial situation. Alise came up with a thought: what if people just gave up three cups of take out coffee a month to support a good cause? And our Three Cups4Malawi campaign was born, which involves people giving up three cups of coffee a month and instead donating $10 a month ongoing to support Steps4Malawi's projects (see: www.3cups4malawi.org for more details). God has been very good to us; something will come through.
We are also continuing to build our online store featuring Malawian products and handmade items. We have increased our line of Malawian tea to include the Satemwa Tea plantation in addition to Chombe Tea and Mzuzu coffee. We also have green Mzuzu coffee beans available if any roasters are interested in sampling. We also have handmade coffee and tea mugs from the artisans at Dedza pottery in Malawi. There are many other items available from paintings to bags to jewelry and shirts. All would make great Christmas presents and ALL proceeds go to Steps4Malawi.  www.malawistore.us
We would like to start importing Malawian tea and coffee to the United States, anyone interested in investing in this opportunity please email us.
Those sound like good ideas. Good luck with your ventures. What goals do you have for 2021?
Well, of course we will continue our microenterprise work with Soles4Souls. On our way back to Malawi, we had the opportunity to stop and visit them in their warehouse in Alabama. The Covid situation has been very rough on them. Nationally, the majority of donated shoes in the past have come from drives hosted by churches, schools, or young people, most of which have been shut down due to Covid, thus causing the scarcity for Soles4Souls. The shoe donations have dropped drastically, and they are finding it difficult to find enough to fill full containers of used shoes for distribution. Looking at what they have available, combining used shoes, new shoes, as well as clothing we will most likely be able to make up a container within the next few months. If any of you have shoes to donate, you can take them to the "Ye Olde Cobbler Shoppe," or go to www.Soles4Souls.org for more information on donations. Free shoe donation shipping labels are available for you to ship your lovingly used shoes directly to Soles4souls at: https://www.zappos.com/e/soles-4-souls. Just print a label, slap it on a box, and drop it off with UPS. If anyone is interested in performing a shoe drive, we do have drop boxes available to distribute for that purpose in Ashland.
The other urgent project is the construction of the Living Steps Life Improvement Center. We have been fortunate that due to Covid-19 the road construction has been slowed and we have not lost our village home and office rental, but it is going to happen. (For more information, see: www.livingsteps4life.org) As we stated earlier, we have our 70,000 handmade bricks finished, we just need the funding to start the actual construction. The building will not only house resident sections for us and our Malawian partners, but will provide much needed secure storage, room for varied vocational training, along with separate space for SBS, shoe, briquette, etc. As part of this project there will also be an additional village water well made available for public use.
The longer we are here the more we realize the need for immediate, efficient, and safe medical care. We have concluded that the best way to provide this is to own and operate our own medical clinic. This is a fairly simple undertaking in Malawi that only requires a government certificate to operate a clinic, and to hire a nurse or other qualified provider for the day-to-day operations. This would give us control over the quality, the cleanliness, and the efficiency of the operation. As always, the only hard part to opening the Living Steps Private Medical Clinic is funding. The good news is that once started, even at low cost and pro bono, it will be self-supporting. (Go to: www.livingsteps4medical.org to check out more about this.)
It sounds like you know where you want to go.
Well… we are listening, and we are watching, and we are hopefully going where the community needs and wants to go. We want our projects to be a beginning based upon what they need and want, not what we think they need and want. This is a very fine line, and takes time and listening. The hope is all these projects are just beginnings and in time will be taken over and managed by Malawians, not us.
Okay, I stand corrected! It looks like you are being led into many great ideas.
We also want to thank you, Shields. We have been watching your Resilienza Project, and hope to do a similar thing here in Malawi. Keep up your good work!
Thank you, I wish you great success and we'll have to watch each other for more great ideas.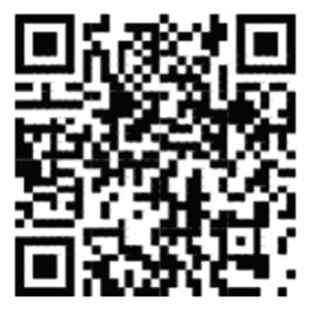 For more Information:
www.steps4malawi.org
www.livingsteps.org
https://web.facebook.com/Steps4malawi
steps4malawi@gmail.com