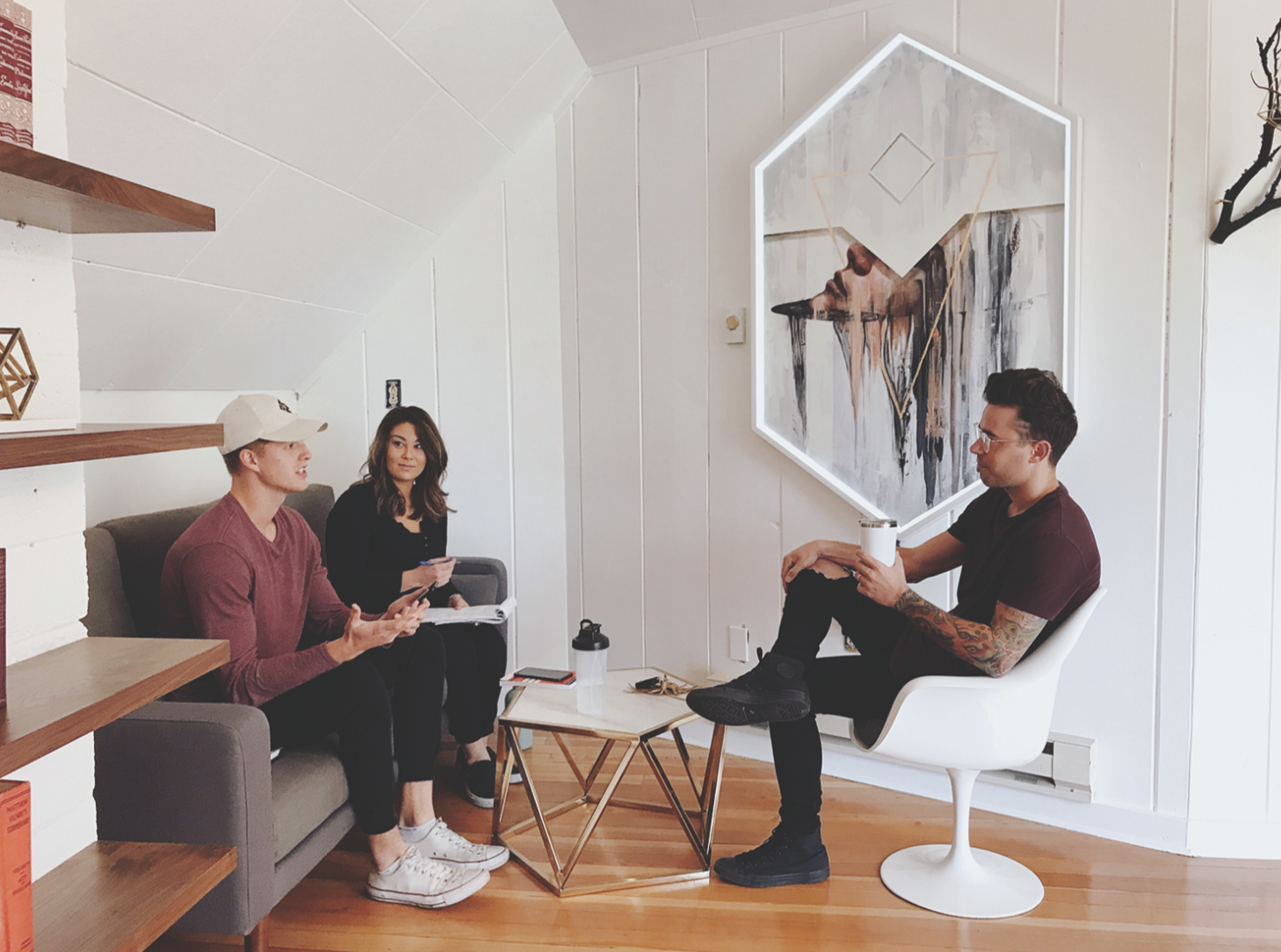 Stories…why is our culture so infatuated and captivated by stories? Why is it that children love falling asleep to the voice of their father or mother telling them bedtime stories? Why do our minds compose new stories at night as we fall asleep and begin to dream? What is it about Snapchat or Instagram stories that millennials love so much? How is it that while watching a masterpiece on the big screen or from the stage we are able to completely forget about reality? Why is it that a good book can keep our imagination lost in its pages for hours on end? The reason we all love stories is because deep down we all dream of being part of a story that's far greater than the one we're living!
But where does this desire come from? Why do we dream of being part of a story bigger and better than our own? What if I told you the reason we all have this desire deeply woven into the fabric of our souls is because God Himself created you to be a part of His story? An eternal story! You have been chosen by the greatest Storyteller ever to play an important role in the most incredible story ever written! In fact, before time itself began, God had a place for you in His master script of redemption!
We would like to invite you to come and experience all that's happening at The Story. We believe that God has a place for you in the story He is writing for our community. Our culture is built around stories. From the moment people walk in we want them to know that their story matters and that they are loved. Every week a different person from our community shares their story with us. We also have a lot of time to just connect with people around us and share our stories with each other while enjoying a fresh cup of Case Coffee, which is provided weekly. Our music and the teaching are geared toward helping people discover the story they were created to live through a personal relationship with God. At our 9am gathering we also offer a full kids program with lots of fun activities for infants all the way through elementary school. The Story is a safe place where people can find a sense of belonging regardless of their spiritual beliefs or background.
So what's your story? Have you found your place in Gods story? We would love to meet you and hear more about your story. All are invited to join us for either of our Sunday morning gatherings at 9am or 11:15am at 318 B Street. If you need more information or if you have any questions, you can check out our website at www.thestoryashland.org, follow us on Instagram @thestory.ashland, or check out our Facebook page "The Story Ashland."
Thank you to everyone in this amazing community who has made The Story such a wonderful place to connect and be loved. We look forward to continuing to love and serve this community to the best of our ability and hope you will join us for sometime soon.