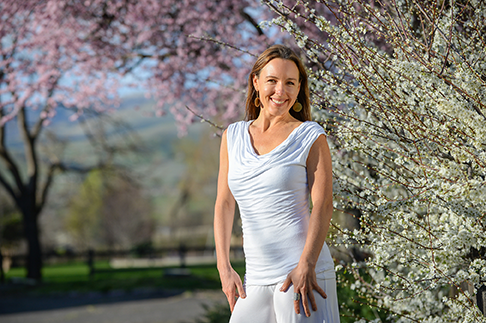 Has your life become a bit too predictable and mundane?  Are you dreaming about that beautiful, warm place where you'll be to take a break from the cold winter?  Are you longing for an experience that will truly change the way you see yourself and the world and help you remember the unlimited possibilities that life has to offer?
If the answer if yes, come be with us in Costa Rica this March for the Embodied Awakening Network Chiropractic and Yoga Retreat!  Watch the sun rise over the mountains each morning, do yoga in our brand new yoga pavilion while overlooking one of the most amazing views you'll ever see, get adjusted and feel more free in your body than ever before, swim in the ocean while watching the sun set, explore a new place that is said to be the happiest country in the world, have time to read, relax, write, reflect and remember what is most important to you and get inspired to live your life in more alignment with what really lights you up. YES!
"A life changing retreat. Take a stellar location with beautiful and comfortable accommodations, throw in incredible people, offer unique and powerful network chiropractic entrainments, add yoga, ecstatic dance and nourishing food. Wrap it all up with the sparkly, shiny bow that is Dr. Erin Pollinger and it all adds up to be a remarkable, ground breaking, life altering, soul shaking experience you will never, ever forget. Do yourself the biggest favor and sign up for this week of amazingness!" ~ Sharon
Life is for living.  So many people settle for being safe and comfortable and living an ordinary life.  It's so much more fun to be spontaneous, wild and do something that makes your heart sing and your soul dance! 
* RECEIVE $200 DISCOUNT If YOU SIGN UP DURING THE MONTH OF NOVEMBER!
Visit www.drerinpollinger.com and go to Costa Rica Retreats Under Events to see the photo gallery and for more details!
For more information or to register call Dr. Erin at 541-701-9174.
Comments