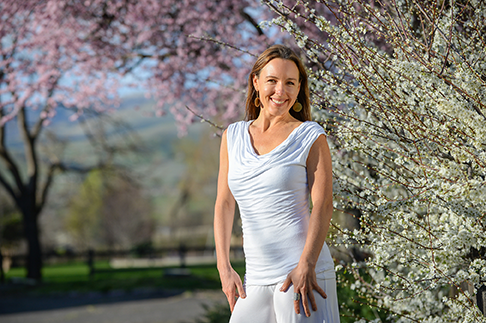 When you wake up in the morning do you feel energized and grateful that you are living the life of your dreams? Do you feel inspired to give your gifts in service to humanity?  Are you ready to do whatever it takes to make the changes in your life that you are so ready to make and release the patterns that no longer serve you?  Or do you feel tired and worn out, lacking excitement for the day ahead?  Do you feel burdened by stress, stuck and unable to move forward in your life?
When we have trauma that is stored in our bodies our posture goes into one of defense, or fight or flight.  Life then becomes about survival. Most people are functioning at high level of tension and have this defensive physiology.  This not only leads to pain and physical dysfunction, but it creates an energy of being stuck in your life, inability to make healthy choices and have passion for life.  We feel disconnected, exhausted and see the coming day as something just to make it through.
At Soulwave Chiropractic Studio we teach the body evolved strategies to transform old trauma and tension into energy.  As a result, the posture effortlessly shifts into one of ease and the higher centers of the brain are activated.   We then not only experience more ease in our physical bodies, but we are also more inspired to make the changes that will support us in living our most extraordinary life.  We are more emotionally available and connected, are able to experience passion for life and be confident and empowered.  The armoring that has been weighing us down is released and we are able to wake up feeling excited for life and the endless possibilities that it holds.   We are more able to experience feelings of gratitude, compassion and joy and are more able to BE while we do.  We see life and all that it brings as an opportunity instead of a problem.   Are you ready to wake up in this way?  If so, come see us at Soulwave Chiropractic Studio.  We are honored and excited to serve you!
"Dr. Erin Pollinger at Soulwave Chiropractic is a gifted healing facilitator. I highly recommend her and the services she offers to anyone on their own healing journey. Her kind heart, encouraging words, and gentle adjustments have assisted my body in making deep, lasting changes on all levels. I noticed positive shifts after my very first session. Every time I leave her beautiful, soothing healing space I feel better. My body has been fully supported in releasing old energies I had no idea I was holding onto so tightly. What a joyful relief to feel layers of old pain peeling away so effortlessly. She truly cares about every person who comes through her door, which is refreshing these days.  Each session brings me closer to my whole, healthy self!"
Diane Nichols, Ashland , OR
http://ashland.oregon.localsguide.com/wp-content/uploads/2016/03/Erin_Pollinger_Cover.png
323
486
Dr. Erin Pollinger
http://ashland.oregon.localsguide.com/wp-content/uploads/2018/05/logo-1-300x76.png
Dr. Erin Pollinger
2016-08-29 15:34:15
2016-08-29 15:34:25
How Do You Wake Up?