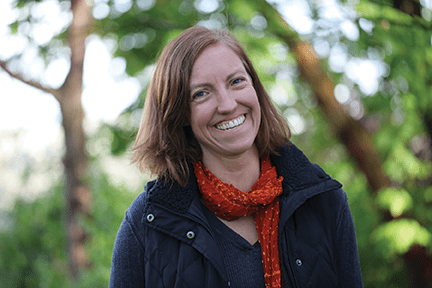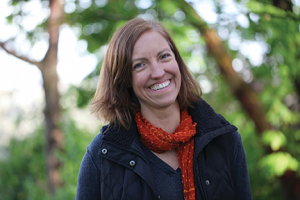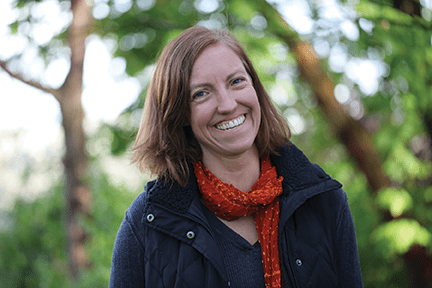 Medford Women's Clinic is excited to announce the opening of a satellite clinic in Ashland across from the Breadboard at the Lithia Healthcare office. Patient's now have the opportunity to receive gynecologic care locally with experienced providers, some of whom have been living and practicing in the Rogue Valley for many years. I recently spoke with Kim Larson to learn more about her specialty in hormone management and the other services provided by herself and other members of the team.
Kim, thanks for speaking with us today. Can you start by introducing us to your team of practitioners and then telling us a little bit about the Medford Women's Clinic's move to Ashland.
Medford women's clinic is a dynamic group of practitioners comprised of 5 doctors and 3 nurse practitioners. We each have our specialties and complement each other. Three of us will be offering our services in Ashland as well as Medford. I am a nurse practitioner of women's health practicing for eleven years. I have a particular interest in hormone management and I am a certified by the North American Menopause Society, but I enjoy all aspects of women's health including contraception care, colposcopy, gynecologic problem diagnosis and management, annual exams, breast concerns and infertility services. Also in Ashland is Dr. Nicholas Mills. He is enjoys all aspects of gynecology with specific interests in endometriosis treatment and robotic/minimally invasive surgery which provides patients with a quicker recovery and return to a fulfilling life. Lynne Pethtel has been a nurse practitioner for over 30 years. Lynne prides herself on being a good listener and a strong patient advocate who believes in the power of education and preventive health care. She has a particular interest working with women who have a history of breast concerns such as abnormal mammograms, breast lumps, breast cancer or fibrocystic breasts.

In addition to the three of us in the Ashland office, patients are welcomed at the Medford office by our other providers. Dr. Beverly Fuller provides a full range of gynecological services in office and surgically with a special interest in postmenopausal prolapse and incontinence issues. Dr. Julie King offers patients general gynecological care, as well as in office surgical options for common gynecological problems, infertility care and aesthetic services. Dr. Tomlinson provides both gynecologic and obstetric care. He is also a surgeon whose specialty includes the treatment of bleeding disorders, vaginal surgery, robotic surgery and treatment of urinary conditions. Dr. Ross provides women with a full range of general gynecological and obstetric services with a special interest in minimally invasive surgery and the treatment of the adolescent patient. Shelia Zia is family nurse practitioner providing well woman exams and basic gynecologic care.

As far as the move to Ashland, we were presented with a great opportunity. The previous gynecologist moved from the area and recommended that her patients continue their gyn care at MWC. Since Lithia Healthcare would cease to exist, we thought patients would be best served by offering services in Ashland. And seamless continuity of care could be offered by working out of the same office. So we moved in!
Your training and backround has been as a nurse practitioner, RN, and clinic assistant, but you have also worked as an EMT and a Ski Patrol. Can you tell us a little bit about your background and the work you have done in the Rogue Valley in the last 10 years?
I knew I wanted to be a nurse practitioner of women's health while working as a clinic assistant for a wonderful nurse practitioner in Breckinridge Colorado. She helped me to realize that I wanted to work with women because I could connect with them, provide an environment for women to feel safe and provide the medical care they need.
I got distracted from my pursuit of nursing by an offer to join the Breckinridge ski patrol, which I did for 2 a years. This solidified my desire to pursue medicine while nourishing my love of the outdoors.

I realized I needed a nursing degree to pursue my original dream, so I accepted an offer to attend Vanderbilt Nursing School. While in Nashville I worked as an RN at a free standing birth center. This was my first opportunity to provide direct care to women. I enjoyed this and went on to finish my masters of nursing in women's health. Upon graduation I accepted a job at Planned Parenthood of Southern Oregon in Medford and Grants Pass. We moved here sight unseen. It quickly became obvious that Ashland is where we wanted to settle. I accepted a position at Medford women's clinic in 2004. This became the perfect opportunity for me to broaden my practice to include hormones, infertility, incontinence, bleeding irregularities as well as birth control.
 A primary focus for you at Medford Women's Clinic has been hormone management. Can you tell us more about this?

Hormone management is one of the most rewarding parts of my job because this is the area I can make a big difference in a woman's quality of life. Hormonal shifts and problems can affect women at many different times in their lives. Young women may have issues with acne and menstrual irregularities, later women may have PMS, and of course there are major hormonal shifts as women approach and go through menopause. I start by getting to know the patient, her symptoms and concerns and her personal and family history. I get to know her expectations for Treatment. We may get some labs to hone in on the diagnosis then we discuss options. The treatment options may include herbal supplements, alternative adjusts such as acupuncture, lifestyle changes or hormones. Since there are so many nuances and some risks with hormones each treatment plan is completely individualized. I like to focus on bio identical hormones because I feel that they are the best choice for most women.
What are some frequent signs and symptoms that someone is having an issue with hormones?
Most people know that menstrual irregularities are a feature of hormonal imbalance and this is a tell tale sign. But there are other symptoms that are not so well known such as acne, hair growth on the face or body and cyclic headaches. PMS symptoms may include moodiness, irritability, water retention, breast tenderness or fatigue that occur 1-2 weeks before the period. Other symptoms more frequently experienced around menopause are hot flashes, vaginal dryness, pain with intercourse, memory loss, difficulty sleeping and again irritability and fatigue.
Can you walk us through an evaluation of a new patient coming into the clinic and how you decide which practitioner they should work with?
The first contact with MWC will likely be the front desk. The more specific one can be when scheduling an appointment the easier it is to pair the patient with the appropriate provider. A complete bio of each provider is available on our website at www.medfordwomensclinic.com if patients want to choose their own provider. Otherwise our front desk staff can help determine who would be best based on the type of appointment needed. An appointment will be made and paperwork is sent to allow completion of it at the patient's convenience. The first visit entails a thorough evaluation of the patient's concerns and history. An exam and labs may or may not be done based on individual needs. Then a treatment plan is created. If it becomes apparent that the patient's needs would be better met by a different provider then that can be arranged.
What are the different age groups of clients that you are working with?
We work with women beginning as early as puberty and throughout the lifespan. Although younger women do not usually need to be seen unless they are having a problem with menses or are sexually active. We begin performing screening pap smears at 21 now unless there are other symptoms. Women can usually stop seeing gyn providers when they are in their 70s if they are not using hormones and are not having gynecologic concerns.
Let's talk about birth control. What are the options that are currently available?

There are so many different birth control options available today that it can be confusing for some women. It is important to talk to your health care provider to figure out which is the best one for you since they all have their benefits, risks and rates of effectiveness. Birth control methods can be generally divided into non-hormonal and hormonal. Let's start with non-hormonal. Of course there are condoms. They work if used correctly and have the added benefit of preventing sexually transmitted diseases. Also available over the counter are spermicides and the sponge, these have limited effectiveness and may cause irritation, but some people do well with them. The diaphragm and cervical cap are still available. These are inserted into the vagina prior to intercourse and do require an appointment for fitting. The Paraguard IUD is also a very effective non-hormonal option. This is a t-shaped device inserted into the uterus which prevents pregnancy for 10 years. Finally in the non-hormonal category is permanent sterilization. This includes the classic tubal ligation which is a surgical procedure in an operating room as well as Essure which is an office procedure where devices are placed in each tube to block them. Of course there is the vasectomy, but we don't do those at our office!

On the hormonal front there are some things that not everyone may be familiar with. The oral pill is still a popular option and there are many of these on the market. The variety of pills allows us to find a perfect fit and eliminate side effects in most women. Pills are great at preventing pregnancy and also regulating and manipulating the menstrual cycle and bleeding. Along the same lines of estrogen and progesterone containing contraceptives there is the Nuva Ring and the Ortho Evra patch. These are similar to pills but you don't need to remember it daily. The Ring is left in the vagina for 3 weeks at a time and the patch is changed weekly. There are also progesterone only pills used primarily in women who do not do well with estrogen. Depo Provera is an injection of progesterone that is given every 3 months. This is very effective and in most women leads to no periods. New on the progesterone front is the Nexplanon. This is a rod which is placed under the skin and provides contraception for 3 years. It is similar to Norplant for those who remember that! And finally a hormonal IUDs are available. Mirena and Skyla are progesterone containing IUDs that are inserted into the uterus, and the progesterone makes bleeding lighter. Mirena is good for 5 years and the Skyla is good for 3. Skyla is essentially a smaller Mirena for those needing shorter term contraception, or women who have not yet had babies.

This is a complete list of what is available, but there are many other nuances of each method that need to be discussed with a heath care provider. No one method is right for all, so it is great that there is so much out there now!
You also help with infertility. What levels of service can be provided here in the valley versus traveling to a large city to seek treatment.

We have a comprehensive infertility program that offers everything except in vitro fertilization. We can help diagnose the cause of the infertility through initial evaluation and tests. We can provide treatment with oral or injectable medications. For many people this is all that is needed to achieve pregnancy. If this is not enough we make referrals to centers in Portland or the Bay area. We partner with these centers to do much of the testing and following of the patient locally. This minimizes the travel that is needed. Infertility can get pretty complicated and can be a long process so the more that is done locally the better for the patient.
Can you share a recent success story?

A couple of years ago Mrs. B came to see me. She was having periods about every 3-6 months with occasional hot flashes and sleep issues, but the biggest thing for her is that she felt like she was going crazy. Moodiness, anxiety, crying at anything, snapping at the family, and generally felling a wreck. Her family was ready to kick her out! She was busy, as we all are, but she could not identify a cause for her symptoms. We did some lab testing and found that her estrogen was actually quite high but her progesterone was low. We worked on some lifestyle changes and supplements and started some progesterone. She did quite well for about 6 months and then she returned with severe hot flashes and night sweats that were impacting her sleep and quality of life. She also admitted to some vaginal dryness and pain with intercourse. We rechecked labs to discover that the estrogen was now low. We added some estrogen and this eliminated the hot flashes and improved the dryness and pain with intercourse. Now she hasn't had any periods in over a year and is much more stable, and her family wants to keep her!
What are some of the most frequently asked questions you receive from patients?

Probably the most common question I get is "is _____ normal?" The blank can be related to menstrual cycle length, days of bleeding, cramps, mid cycle pain, libido, anatomy, side effects of birth control or hormones. Of course the answer to this may be a simple one, or may require some evaluation.
Another common question is "are hormones safe?" There is not a simple answer to this. Hormones are safer for some people than others. The biggest risks are associated with blood clotting and breast cancer. Some hormones and combinations are safer than others and estrogen used through the skin is safer than when it is swallowed. Again this requires an individual evaluation and discussion too see if hormones are safe and appropriate for the patient.
What about heavy bleeding and menstrual irregularities and can you always assist women with these issues?

Menstrual irregularities are one of the most common complaints in women's health. As a clinic we can always help with bleeding. The first step is figuring out the cause of the bleeding. If it is a hormonal cause or unexplained, I can help. I can provide hormones and other medications that usually solve the problem or at least make it more manageable. If the problem is a structural one, cancer, or unresponsive to medications, I can refer to the appropriate provider. Our approach as a clinic is to find a treatment that bests fits each individual patient, whether it be medical or surgical. We strive to be patient focused which improves outcomes for patients.
Any last comments or thoughts you would like to share with our readers?

Some people just aren't sure where to turn when hormonal and gynecologic problems begin. There are western medical doctors, naturopaths, acupuncturists, herbalists, dieticians, the Ashland Coop supplement section, etc. Most people start with a primary care provider and this is great. Many concerns can be addressed and managed effectively there. Some women do not feel comfortable discussing all issues with their primary care providers, or they may need a little bit more specialty care. Some people may be overwhelmed by information. We are here to help sort through these concerns and offer another option in providing holistic healthcare. We are happy to be in Ashland providing these services.
Learn:
You can call (541) 864-8900 to schedule an appointment at our Ashland or Medford offices.