Manzanita
Manzanita's Reopening Celebration May 5th and 6th!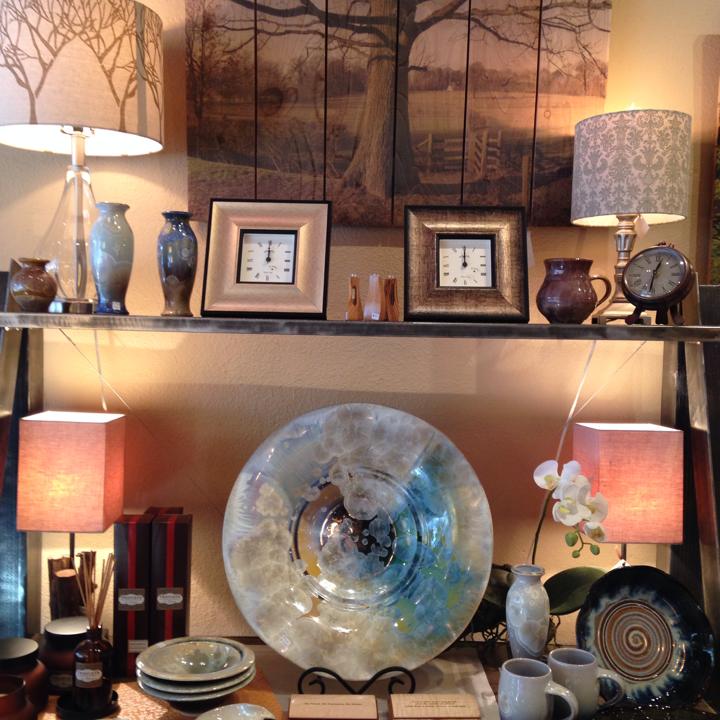 I am so happy to have had the pleasure of welcoming so many of my customers, both old and new, to our new blended shop, Manzanita, aka Flower Tyme!  Our new Manzanita signage is up on our front window and above the door, and our fresh flower department is continuing to use the name Flower Tyme. So, yes, Flower Tyme still exists within Manzanita! We are so excited to have Joan Thorndike's beautiful local organic flowers to design with again! Let me tell you about some of my favorite lines in our home decor and gift shop.
Imported directly from England, Anna Wright Illustration items are whimsical yet elegant designs of animals and birds. These are depicted on cards, porcelain mugs, prints and bags and are delightful! My favorite design is the one called "Midlife Crisis".  I promise it will bring a smile to your face and I invite you in to see why!
I have just received a new shipment of Bill Campbell Pottery from Pennsylvania, which was a staple at the first Manzanita.  His use of crystals in his glaze makes this durable pottery magical with no two pieces ever alike! The bowls, casserole dishes, mugs, and plates are all microwave, dishwasher, and oven safe and are so well priced!  We have a nice selection of Bill's flower vases just in time for Mom's day!
Manzanita has quite a variety of kitchen items including 100% cotton tea towels with beautiful bird designs and nature motifs, and a new line of cooking utensils from San Francisco with unique qualities and fun names. The Spadle (spoon and ladle in one) and a pizza cutter called the Scizza, which slices and serves your pizza in one motion.
We have not forgotten to include our favorite items from Flower Tyme, like the Chirpy top wine pourer which really chirps, Firefly jewelry from Guatemala, quality silk flowers, and our greeting card section that is now brightly lit for easier reading!
Manzanita is also continuing to be the Ashland retailer for Chilewich rugs, the durable, contemporary, easy care floor coverings made in the USA.
Please help us celebrate our newly combined shop this coming First Friday, May 5th and Saturday May 6th with wine and cookies, and enjoy some savings on selected lines perfect for Mother's day gifts!
With gratitude,
LouAnn David, owner of Manzanita (a.k.a Flower Tyme) 55 N. Main  on the plaza. 541-488-1588.