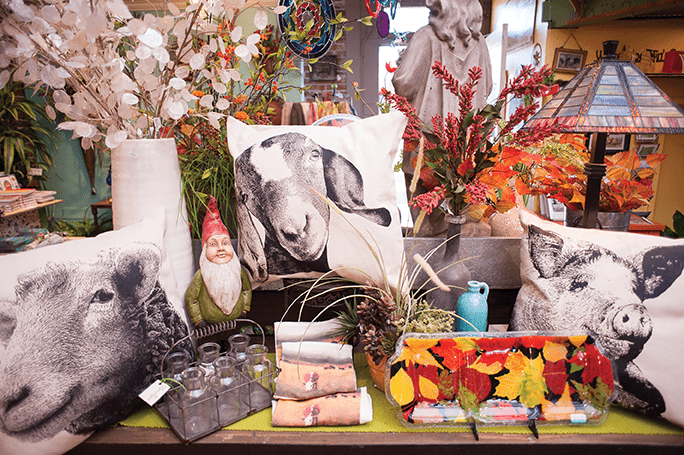 I had a part time job as a floral assistant at my hometown florist during high school as a floral assistant.  My boss, Pauline, was a stickler for doing things right! I learned early on that those initial steps in flower care that she taught me are crucial to helping the flowers stay fresh longer. To this day, I use what I learned from Pauline in my shop, Manzanita.
We follow care procedures that insure that the flowers used in our bouquets have had the proper treatment to insure the longest vase life possible. We use sanitized buckets, keep the flowers refrigerated at the proper temperature, and provide the best nutrients. There are ways you can extend the vase life of cut flowers in an arrangement by following a few simple steps.
Keep your water clean! Every other day, place your vase of flowers under a running faucet of lukewarm water allowing the old water to be flushed out and replaced with clean water. This won't disturb the arrangement.  If you have a flower in your arrangement that is wilting prematurely, remove the flower, recut the stem a couple of inches and place it in another vase of deep warm water and allow it to drink a few hours. Then place it back into the bouquet.  Make sure you add water daily to your flowers keeping the water level at the top of the vase, and keep the bouquet out of direct sunlight.
When you are placing stems of flowers into your own vase, remember to remove any greenery that will be below the water level, cut your stems at an angle with a sharp knife, and place them immediately into a vase of deep water.  Use an ample sized vase that allows the flowers to drink easily.  Remember, clean water is the key to longevity.
At Manzanita, we stock over 20 varieties of flowers at a time, and the creative possibilities are endless!  You can purchase a single flower or use our expertise to help you choose an abundant bouquet. We are stocking many spring flowers that are grown locally along with exotic varieties imported from around the world.  We deliver flowers in the Ashland and Talent area, allowing us the ability to make same day deliveries. Mother's Day is coming up quickly, and I would advise you to place your order early in the week to insure that you beat the rush!  We love every minute of this holiday!  The flowers are at their prime, and the beauty of them is intoxicating!
We'll soon have a new website with our rebranded name, Manzanita, but for now, check out our design work at  flowertyme.com.  541-488-1588. Open 9:30-5:30 M-Sat, and Sun. 11-4.