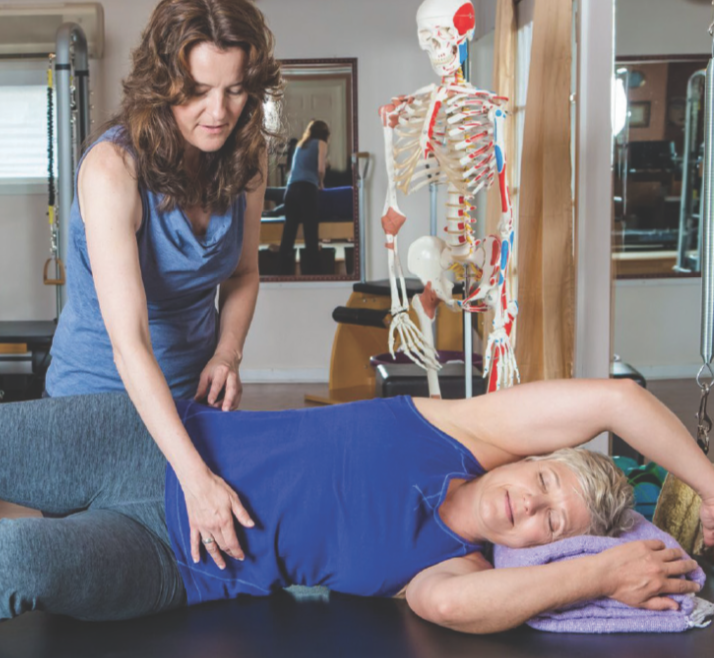 Mary Gorman
Splurge on Wellness in 2020 Introducing Private Access for Members Only
If you've ever committed yourself to rehab-ing an injury, you know that consistency is the key to lasting healing. At the Movement Studio, we're constantly looking for new ways to make it even easier for you to develop a training program that gets the results you deserve. Now that our recent Wellness Center remodel is complete, we're excited to announce the launch of our brand new studio membership program.
Here's how it works:
• Sign up for your Movement Studio Wellness Center membership by calling our office.
• Attend a training session to learn the equipment and design your work-out program.
• Reserve your time slots using our convenient online scheduling portal.
• Visit the Wellness Center regularly and watch your healing accelerate.
What you get:
• Two 1-hour Wellness Center visits per week.
• Discounts on small group TRE & Pilates classes, coaching & private sessions.
• Quiet, well-equipped environment to focus on customized therapeutic exercise and movement.
• Supportive community of your peers, working to heal and gain strength for life.
• Expert guidance in achieving your rehab/fitness goals.
Scheduling is easy and time slots are limited to no more than two members at a time. You'll have plenty of quiet and lots of space to use all our therapeutic exercise equipment to complete your customized exercise program. Memberships cost only $90 per month and make staying on track for your wellness goals in 2020 realistic and affordable.
Upcoming class: TRE® Class (Tension & Trauma Releasing Exercises)
Sat. Jan. 18th – 9am -10:30am
$25 (discounted for members)
Traumatic events such as motor vehicle accidents and common physical and emotional stresses and strains take their toll on our bodies. The good news is that with the right guidance, we have a tremendous capacity to adapt and improve. The simple and gentle methods taught in this class can be easily learned as a way to let go of deeply stored tension and relieve chronic pain. Learn to care for yourself using this gentle yet powerful tool. You don't have to live with chronic pain. Visit our website to learn more about Wellness Center membership, TRE® and Posturally Restorative Pilates classes and how we can work together to address what's really causing the problem.