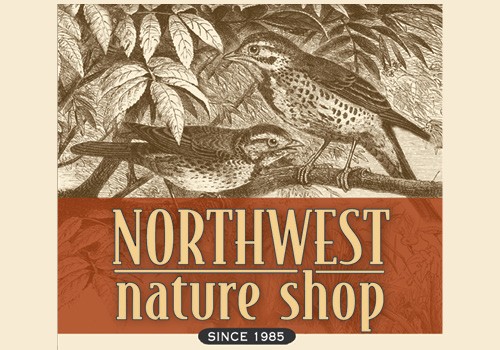 The kids are heading back to school and the Northwest Nature Shop has a large selection of waste-free and reusable lunch-packing and food-storage solutions.  Check out our selection of insulated water bottles, stainless steel lunch boxes, USA made reusable snack bags, market bags and more!
And of course we have fun and educational events coming up.  Please join us!
Early Bird Gets The Worm Kids Bird Walk
Saturday September 14th 10 am
A bird walk just for kids!  Join the Northwest Nature Shop and KS Wild for a kids bird walk to local birding hotspot, Ashland pond.  This kid-focused bird walk will show you a few tricks with binoculars, teach you to identify our local feathered friends, and play a fun bird behavior game!  Sign up in advance at the Northwest Nature Shop, 154 Oak St. Ashland or 541-482-3241 to reserve a space.
Fairy House Family Workshop
Saturday, September 20th 11 am and 2 pm
Celebrate Fall by creating a Woodland Fairy House.Each participant will build their own fairy house. $5/person. Bring a brown bag of supplies including acorns, feathers, shells, grasses, twigs, flowers, moss, stones, and bark. Sign up at the NW Nature Shop 154 Oak St., Ashland or call 541-482-3241.
Siskiyou Crest Botanical Hike
Sunday September 21st  10 am
The Northwest Nature Shop and KS Wild are sponsoring a beautiful half-day botanical hike to the heart of our ecoregion, the Siskiyou Crest.  The hike offers magnificent views south to Mt. Shasta, the Scott Valley, and the Marble Wilderness as well as rich unique botanical life.   Enjoy the vast beauty and complexity of our region on this fascinating hike. Sign up at the Northwest Nature Shop, 154 Oak St., Ashland. Cost is $5.00.
The Northwest Nature Shop is a family owned nature store that helps adults and children learn about nature and science, including field guides, hiking and biking trail maps, bird feeding products, toys and gifts for the home and garden. Our store is a fun place to visit. Come visit us soon!