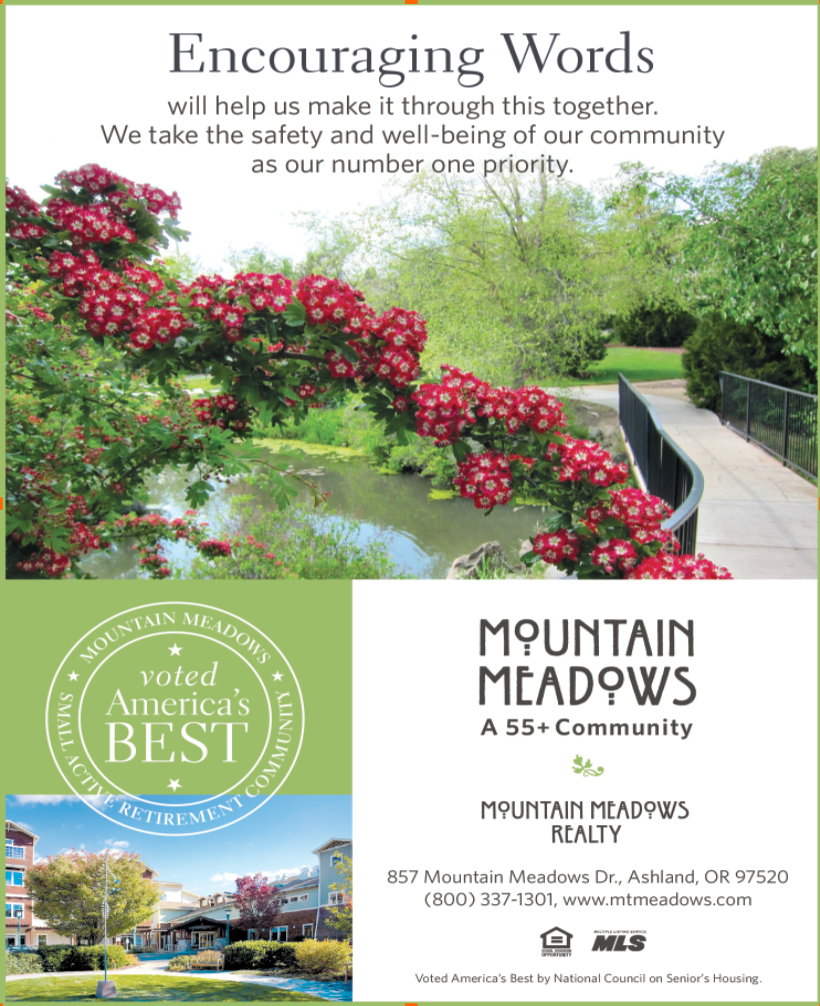 M – Magnificent views overlooking beautiful Ashland and Mount Ashland beyond.
O – Opportunity to own your home or condominium and have an equity position and have your
        home be part of your estate.
U – Utmost attention to detail!  Our homes and condominiums are crafted with special features                        
       to help as we journey through life.    
N – Nourishing food served in our fabulous Meadowlark Dining Room.  Dining room open for                        
        lunch and dinner, Wednesday thru Saturday and Sunday Brunch.  (The dining room is
        currently closed out of an abundance of caution during the current situation but meals can      
        be delivered to the residents).
T – Thriving community filled with residents who have come from near and far; residents who
       embrace the beauty of Ashland and the community itself!
A – Abundance of activities to get involved in and take part in.  Music events, fitness events
       and classes, trips and travel events, committees and meetings too.
I  – Incredible on-site staff and real estate company!  Friendly, helpful, kind – focused on serving
     the residents, family members and clients.
N – Nice location and conveniently located just under 2 miles from downtown shopping,    
    theatre and wonderful Lithia Park.