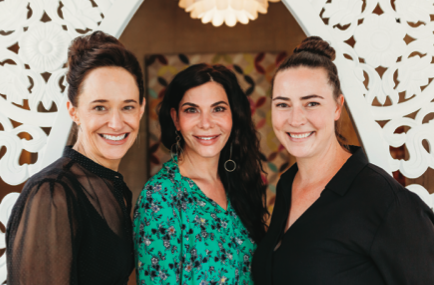 Walk into Glow, and you will see beauty in every detail. Walk out, and you will feel nurtured and cared for. At Glow, we embrace the fact that we are all aging, and yet science and tools can help us look and feel beautiful at any age. Glow, Ashland's first medical spa, is a special place where you can invest in yourself. The advanced estheticians at Glow are recognized as skilled experts with an innovative approach to skin care renewal. The Glow team consists of creator Tasa Painter, Jody Sage, and Danielle LaClare. As certified medical estheticians they will guide you based upon your individual needs to enhance your radiance and beauty. Here you will relax into a private and intimate setting where you can escape and rejuvenate, while still experiencing transformational results. The focus of Glow continues to be about you. We are proud to offer the most advanced and state-of-the-art non-surgical cosmetic procedures, equipment and providers. We also continue to offer traditional skin care options, such as facials, peels, and oxygen treatments. Our goal is to maintain and cultivate the health and appearance of your skin from the inside out. We believe skin care is a craft, and in practicing it we continually learn and grow in order to pass our knowledge and skill onto you, our client, for your greatest benefit. People—women and men—are clearly craving these non-surgical services. Noninvasive medical aesthetics, a rapidly growing industry, are now being sought after as the preferred alternative to more invasive procedures, as there are so many great options.
How has your business been affected by Covid?
Like most businesses we did close initially for 3 months, and are grateful we have been able to come back strong and prepared. We have always been by appointment only and one-on-one with our clients. We feel fortunate that the same business model brings a lot of comfort in these times to our community. We have added medical-grade HEPA filters to each of our rooms and continue to have more turnaround time between clients for cleaning and clearing our space. We follow all of the state guidelines while still providing the Glow experience. We are thankful to provide the treatments we offer and look forward to treating you!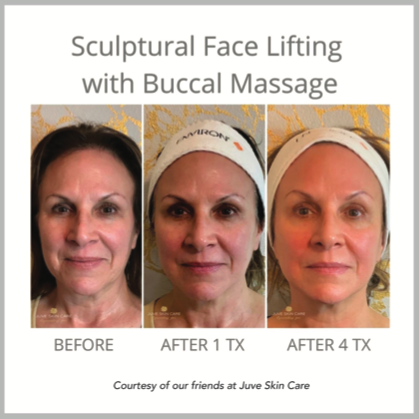 You've invested in a lot of new technologies in your business. Please tell us about that. 
We have strategically approached our investments by researching the newest and best medical esthetic technologies on the market and evaluating our client base for their needs and requests. Our team regularly researches and receives trainings on the newest technology. We test everything on ourselves before making our decisions—with attention to quality, comfort, and safety, as well as excellent results. When working with your face, a bargain should not be what you are looking for. The downside risk is more potential injuries and further skin damage. 
We carefully select each machine to do just one type of treatment very well, and then we make sure we train ourselves in the best way possible before offering these treatments to the public. 
For example, we started with skin tightening, choosing Exilis Ultra, a high quality radiofrequency device which helps tighten skin on the face and body, including around the eyes, jawline, neck and other areas. 
Microneedling, also known as collagen induction therapy, uses the skin's natural ability to repair after creating micro wounds to stimulate a healing collagen response. Microneedling minimizes pore size, fine lines and wrinkles, and is a promising treatment for lip lines. This procedure is performed in a safe and precise manner with a single-use sterile needle head. 
Medical-grade peels are for those who want to try another progressive option to achieve results. While there is a process of shedding skin involved, peels can refine texture and tone by producing new healthy skin layers to come to the surface. Peels are offered at many different levels and we individualize the treatment based on your skin. For example, a deep-sea peel uses no acids; instead it utilizes sea-based herbs to stimulate collagen changes at a deeper level. As we age the process of turning over cells slows way down, so performing peels can be like a workout for the skin. A series is often recommended to move you forward in results. I have always been a fan of peels. 
For those who feel timid about these bigger procedures, we continue to offer these cell-nourishing treatments: microcurrent, LED light therapy, and oxygen. Microcurrent stimulates ATP, which is the vital nutrient to healthy, functioning cells. Even after one treatment, microcurrent lifts and tones the muscles of the face. LED light therapy increases the health of your skin by restoring collagen, minimizing fine lines, and reducing redness and pore size. Oxygen deeply hydrates and revitalizes, because it infuses vitamins and antioxidants into the skin during the treatment. These are all non-invasive, extremely healing techniques.
For all of our noninvasive treatments, we encourage maintenance treatments to provide long-term benefits. Our clients continue to be impressed with their appearance and many have added additional areas of treatment, attesting to their high satisfaction. To find out more about our treatment options in depth, please go to our website: innerbeautyouterglow.com.
What do your clients say?
"Jody presented information not as a sales person, but as an educator. I'm very happy that I made the decision to come to Glow. I have been very impressed with Glow's philosophy and the results of my treatments." ~ L.L., Medford
"I love the results of your work. I am amazed at the positive changes." ~ T.W., Ashland
"Tasa of Glow is excellent in every way. A pleasurable experience and very informative. I'll be returning…forever!" ~S., Ashland
"Thank you Danielle for always being caring, gentle and reassuring!" S.W., Grants Pass
Have you added anything new this year to Glow? 
Yes, we are excited to announce we have upgraded our Sciton laser to the HERO handpiece. This allows more comfort to the client and a faster treatment while providing more comprehensive results. This can be utilized for both reds and browns in the skin as well as laser hair reduction. We now can provide full body rejuvenation to have you clear and youthful from head to toe. This treatment is fast becoming one of the most popular cosmetic procedures for people of all ages and genders. A wide variety of conditions can be treated with BBL therapy, including redness and age spots, rosacea, blood vessels, unwanted hair and uneven skin tone, providing our clientele with clear, radiant skin.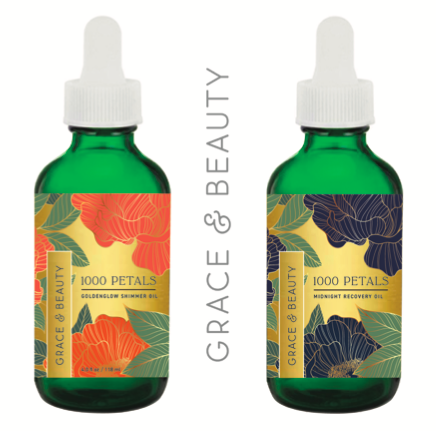 Besides machines, are there any other new offerings?
This summer I was able to take a training I've wanted to do for years. I spent a week learning under the world renowned master trainer Yakov Gershkovich, author and creator of the sculptural face lifting technique. This method is designed to improve the overall health of the skin by relieving tension of the head, face, and neck. This technique focuses on deeper massage, working to improve sagging jawline, nasolabial folds, marionette lines, forehead wrinkles, puffy eyes, double chin, and swelling of the face. The belief is that we hold emotions on our face that over time lead to unnecessary aging. Through lymph drainage and specific muscle manipulation we are able to visibly effect change and retrain the muscles. We will be offering sculptural facial lifting at Glow. It is not only relaxing but results are noticeable in one treatment!
What have you been able to give more focus to this last year?
Thank you for asking, without our normal routine of being able to travel to conferences and trainings we have been able to focus locally on our own skin care line. Grace and Beauty has been in the works for over 7 years now. This line was inspired by my friend Toki Cavener, who lost her battle with breast cancer in 2014. Toki was a loving, creative light and was adored by many in this community. At Glow we use a lot of essential oils during our treatments and many have become signature scents. From the moment you walk into the door you will be surrounded by uplifting aromas. Grace and Beauty is a line of face and body oils specially formulated with high quality, unique combinations of ingredients targeted to restore and balance the skin. We have created 5 essential oil blends that we use throughout our facials and now will be available for your home and personal use. We plan to launch this November and we can barely wait to have it on our shelves and available online for wholesale accounts. For more information visit graceandbeautybyglow.com.
What is next for Glow?
Expansion!!! We will be moving to a new location this next year to be able to expand our services and staff. For several years we have wanted to add new machines and modalities and now we will have the space. We will continue to be an intimate environment and bring the quality of care we always have. Stay tuned! 
In closing, what else would you like our readers to know?
How we feel on the inside affects the Glow that we reveal to the outside world. We strive to open up conversations about graceful aging, beauty, and healthy intimate awareness so these conversations become more mainstream and less taboo. Beauty starts with you. A smile on your face, good sleep, eating healthy foods, exercise, and staying well hydrated all contribute to radiant skin. We recommend daily use of hot towels to keep your face fresh and pores clean. Coconut oil is a wonderful, nourishing and inexpensive way to hydrate the body.  Sunscreen is an essential element in everyday care, too, even in the winter months!
Glowing skin is healthy skin. Call us for a consultation. See, feel and experience the difference!