Interviews
John Palombo HandymanPlus Services – Celebrating 6 Years in Ashland!
Have you ever needed handyman work done but found it difficult to find reliable help? Handymen are often very busy, often booked weeks out at a time, and once you get a good one, you are reluctant to let them go. Introducing HandymanPlus Services of Southern Oregon. High-quality services that are prompt, reliable, and top quality. In today's interview, I speak with John Palombo about his company and vision for excellent service here in Southern Oregon.
John, thanks so much for taking the time to speak with me today and congratulations on your hard work and success with HandymanPlus Services.
Thank you. Yes, been going 6 years strong. I actually started business in 2016 and officially registered it in 2017. Last October we moved to a new and improved location on the south end of Ashland, and we are loving it.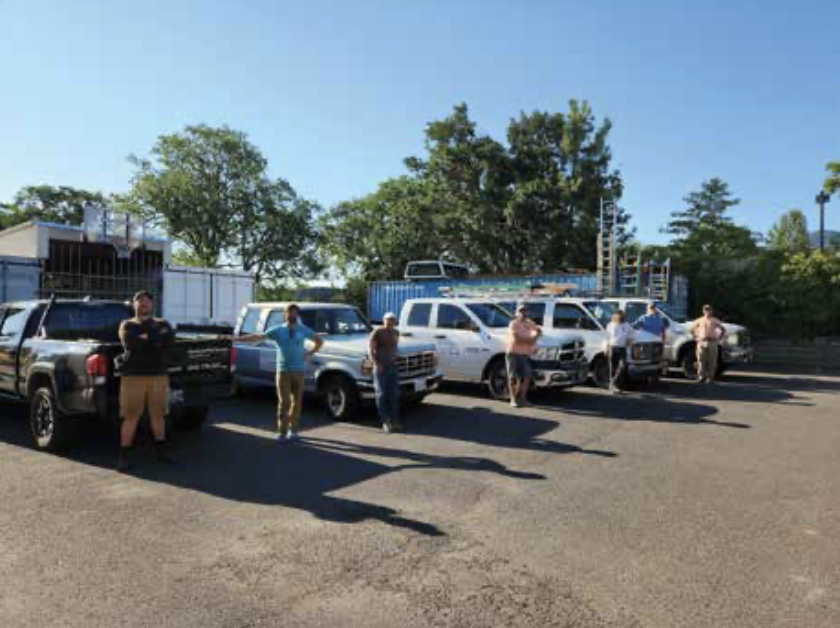 John, to begin with, will you please give us an overview of the services you provide here in Southern Oregon?
Well, our ambition is both our blessing and our curse. We aim to be an all-in-one handyman services and general contractor. This keeps us very busy as we'll be sending guys out to do anything from replacing smoke alarms to performing full home remodels. This is the PLUS in our company name. We are not just a group of hacks trying to make a buck. We are craftsmen that care about the work that we do, and do everything we can to meet our client's needs and expectations, or find someone who can. We love doing deck and fence replacements and have teams relegated just for those. We have three other teams that just perform remodel work, from floor and tile replacement, any and all finish work, drywall installation and repair, and painting. We have relationships running with electricians and plumbers to plug in to jobs and keep our client's projects rolling.
John, what is the mission and vision behind the creation of your company?
I've had an entrepreneurial spirit all of my adult life and have had web design and catering businesses on my own in the past. I wanted the opportunity to create a business where I could participate in creating a culture of integrity and respect in our community. I come from strong German stock and was taught important values as a child through my grandparents, like doing what I say I'm going to do and putting things back where I found them. So now I have this opportunity to support a culture of integrity with my team and reinvigorate these values in our community, and this is what has made my company a success, with a foundation built on an ethos of reliability and quality.
A huge part of your job is about listening and working with customers to help them achieve their goals. Please say more.
Yes, I think one of the huge challenges anyone faces in this line of work is managing client expectations, and HandymanPlus has definitely had its pitfalls in riding the learning curve involved with this art. Over the years we've created a solid system to be sure the pitfalls that we've learned from are avoided so that clients not only feel heard but get the results that they want.
A critical piece of the equation is having the right team, and I'm thrilled to have brought on our new project manager, Robert Durkee, who has 30-plus years in customer relations combined with extensive construction and remodel experience. Robert has excellent communication and management skills that are proving to be a huge asset for our company.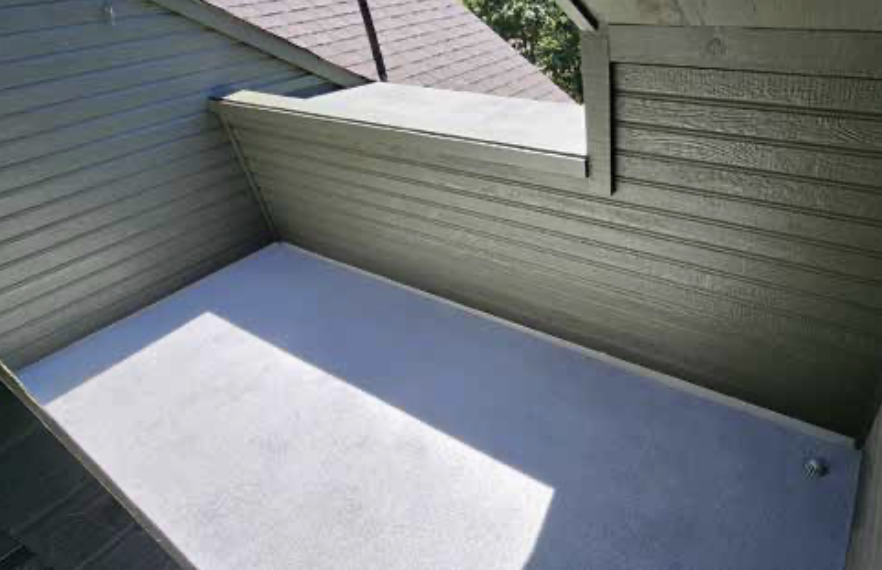 John, you are joined by a great team that has gone above and beyond to make Handyman Plus into what it is today.
Yes, very true. I was just holding a company meeting this morning and found myself overflowing with gratitude for each and every team member that we have in the field right now as they have each truly shown up as leaders over time. One of the unique aspects of our company is that I believe in giving our employees a fair amount of autonomy so they are treated like people, not machines. The magic of allowing that kind of autonomy is that it innately builds in a lot of responsibility and self accountability with it. This makes weeding out those that cannot handle that responsibility pretty easy. I find that we attract staff members that want this kind of respect and live by the kind of integrity that goes with it. We otherwise carefully hand pick new employees to make sure they fit into our company culture, deliver clear expectations for what is required of them to meet our company and client needs, and we conduct quality checks on all of our projects to be sure our requirements in craftsmanship are being upheld. Along with autonomy and how we respect our employees, we believe in providing a living wage and benefits to our employees, so I find people are really happy working here.
John, can you please share a recent success story or two with us?
Sure… To me a success story is when we create a relationship with our client's expectations clearly in view, and they put their trust in us to turn their vision into a reality. There's something really spectacular and mutually satisfying when we hit that sweet spot with certain clients that have worked well with us in that regard that just makes their project humm along like a well maintained machine.
We had an elderly woman here in the community that had a failing subsurface under her sealed deck. We weren't exactly sure what kind of surprises we were going to find, and there was more damage than expected, but I loved how she trusted us all along the project to take care of what needed to be done, and in the end only came out a few dollars over her original estimate.
Another one I'll mention is a fence job that involved a lot of movement onto the neighboring property, and which the client was out of the country for the majority of the project. We formed well working relationships with all involved, and kept good communication with our client by providing drawings of the site plan ahead of time and progress photos along the way, all of which resulted in a happy client and satisfactory finished product.
"Always a positive experience working with Handyman Plus! The employees are so kind, communicative and their workmanship is outstanding! I highly recommend them for all of your home projects!"  – Kathy
"Every project provided over the past few years has been exceptional. The people are both friendly and professional."  – Pat
"With this latest project, HandymanPlus has completed eight projects at my house. The work has ranged from an extensive fence installation to several decks to a shed that matches my house. The quality of their work has always been excellent. Equally important, they arrive when they say they will and keep at it until they are done. Two thumbs up!"  – Bob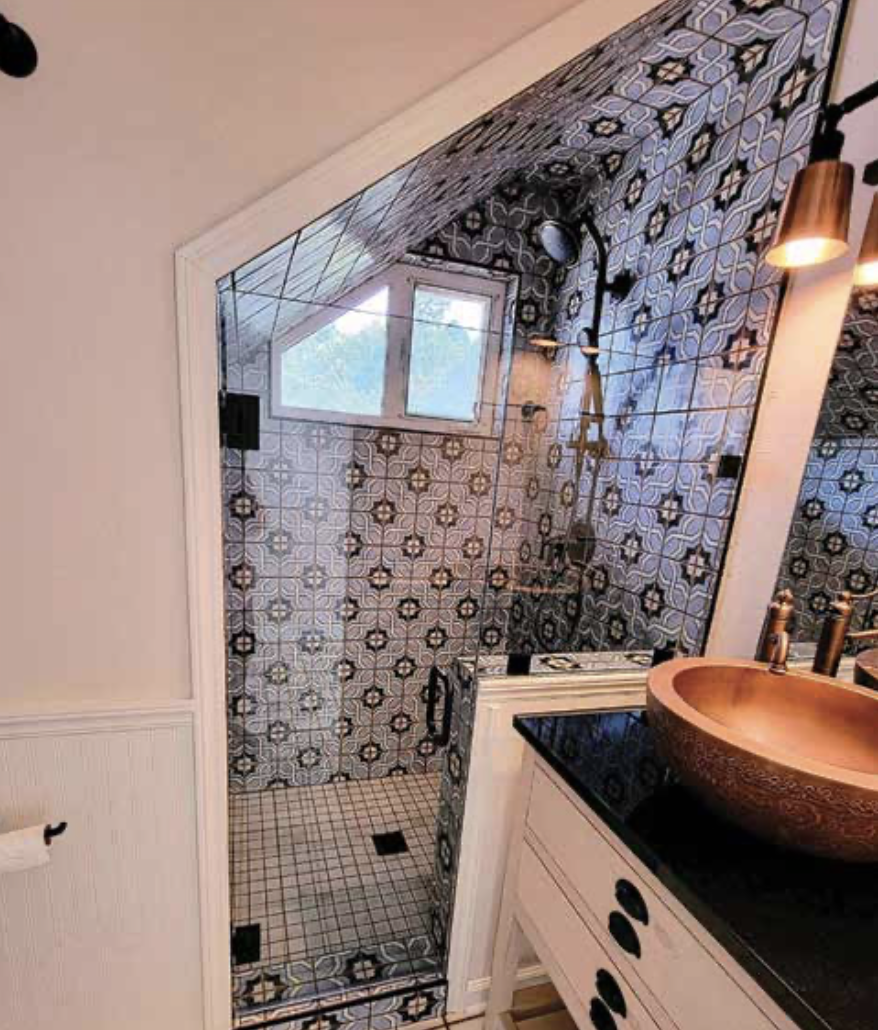 John, what is Foxy Epoxy?
Well that's a great question. Foxy Epoxy is a division we created in the company when a new employee came on the team that had extensive experience with using epoxy to refinish countertops and create shower/bath surrounds. Epoxy is a very diverse product that can be made to look like almost any finish – design wise, the sky's the limit. It's also incredibly durable and heat resistant up to 400°F. It's excellent for countertops because it can be poured directly over old laminates, which is a huge savings as existing countertops don't have to be removed and rebuilt. You can learn more and see examples on the website for that division at www.foxyepoxy.net.
Now that we are in summer, what are some of the main projects you and your team are working on?
We find ourselves doing a lot of deck and fence repair, maintenance, and replacement in the summertime, along with the rest of the common slew of household repairs and remodels that are coming in.
One addition to our services that I'd like to mention is a waterproof membrane called MiraThane 500. This is truly an excellent product and perfect solution for decks that are over garages or living spaces where water must not be allowed to penetrate into below areas. The finished surface is textured for traction and infinitely elastomeric so it will never become brittle and crack over time with exposure to the elements, and can also be tinted to any color you could want. Anyone with a failing deck that should be waterproof, I highly recommend speaking with us about this solution. The product does require dry weather above 50°F, so now is the time to jump on that.
Moving into fall, what are some of the projects we should be planning ahead on if we are wanting to work with your company?
Simply put, any exterior work that requires dry weather needs to be prioritized. In addition, now is a really good time to have your doors and windows inspected to be sure there is no water penetrating behind trim or siding. A slow water invasion is one of the worst scenarios for your home, as it will slowly rot your home from the inside out, going on unnoticed until there is major damage that is very costly. Just like a disease, the sooner you can remedy such a situation before there is critical damage the better.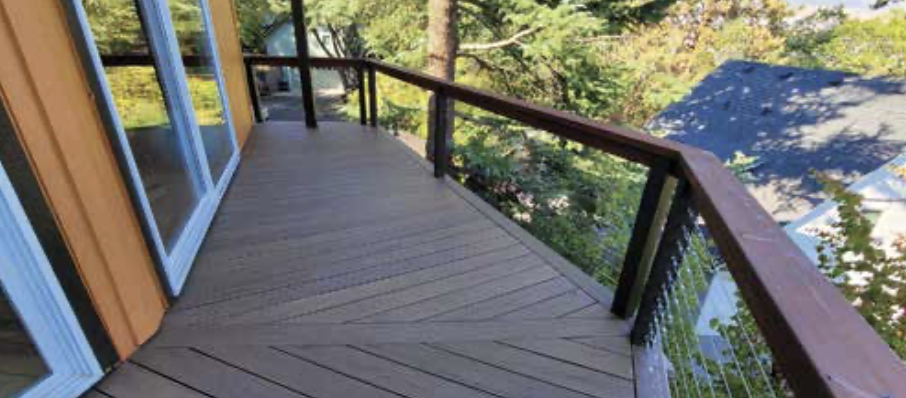 John, what is the average size of the projects you take on and where does one start when wanting to work with HandymanPlus Services?
As mentioned, we aim to be an all-in-one handyman company so that we can be a one-stop-shop for all of your household projects and repairs. Our company is unique in that we are a general contractor that is willing to remedy small projects for people, as well as take on large ones like remodels. Some nuances to mention are specialty services like concrete work, hard scaping (landscape paths and walls), flooring, epoxy countertops and shower surrounds, waterproof deck membranes, and tile setting. We have people on our team that are not just "trying these things out," but are proficient, if not masters in the field, from many years experience. The takeaway is that you can count on HandymanPlus Services to handle your household repair and remodel projects and be rest assured that the finished product will be one of quality, performed and attended to with reliability. We're not just a handyman, we're HandymanPlus.
Thank you very much for taking the time to speak with us today. Do you have any last thoughts or tips to share with our readers before undertaking any new home project that might involve a handyman?
The one thing I would say is that it's essential to approach your engagement with contractors realistically and with well-adjusted expectations. As commonly stated in our industry, a project can be completed quickly, affordably, or to a high standard of quality, but it is only possible to choose two of these aspects. Therefore, it is crucial to have a clear understanding of your project's timeline, budget, and desired level of quality. We consistently strive to deliver excellent craftsmanship at a reasonable cost and in a timely manner. We collaborate excellently with clients who possess a realistic understanding of what can be achieved within their allocated budget and timeline. We stand by our planning, our work, and the outcomes we achieve.
Learn More:
HandymanPlus Services
695 Washington St
541.778.1365