Interviews
HandymanPlus Sharpens Their Pencils – NEW Expanded Services
Introducing Central Pacific Deck Fence & Shed, a division of HandymanPlus Services which has been doing business in the Rogue Valley for 6+ years and is now specializing in high-end decks, fences, and sheds. Central Pacific is carrying forward all of the values of HandymanPlus into this new chapter, where quality and reliability come together to provide superb craftsmanship and customer service for Southern Oregon. In today's interview, I speak with local owner John Palombo to learn more about Central Pacific Deck Fence & Shed. 
Hi John, thanks for taking the time to speak with me today. 
Thank you. We are so excited to share with you the news about our company.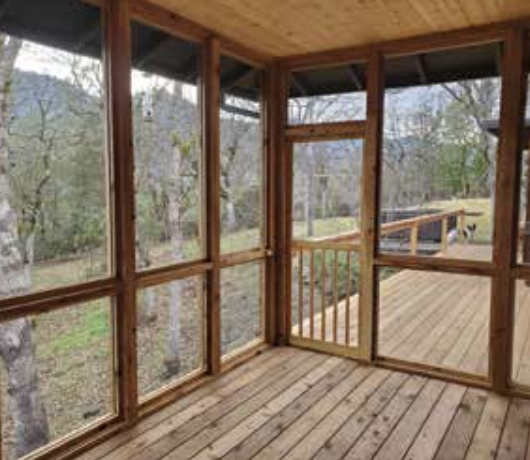 Recently you have announced the development of Central Pacific Deck Fence & Shed in your company. Tell us what has led you to make this change. 
That's correct. We've come to find that in order to better serve our clients it would be best to focus our skills and services into making superb decks, fences, and sheds (outbuildings and the like) for the greater Rogue Valley. We're excited to bring focus to this division to maximize our best abilities, values, craftsmanship, and customer service. 
John, your company has taken great pride in working with its customers. Please talk more about how your company goes above and beyond to make sure jobs are done right.
First of all, we quickly respond to all inquiries and schedule an appointment to look, listen and learn about the parameters of the project. We involve our staff, draftsmen and engineers to create a proposal for that project. Then our friendly, reliable and professional team of technicians complete the project, after which we walk through with the client upon completion to confirm their satisfaction has been met. Meanwhile, our office staff works with the client to keep their budget organized and in hand to bring their dream project to completion with efficiency and alacrity.
What are some of the benefits of working with Central Pacific Deck Fence & Shed and what differentiates your company?
We have a policy in place to help our clients each step of the way, and find solutions to any obstacle that we may come up against. As an example, we had a project that uncovered unexpected issues under the deck that was removed. Working with the client, we came up with ways to solve the underlying issue at a budget that worked for her, and kept us on the timeline planned. The end result looks fantastic, and she is very happy!
Please walk us through your process of getting a job set up with a customer.
After the initial meeting and ballpark pricing has been accepted, we put together a full presentation. It includes drawings, quantities, and description of materials needed, engineers' remarks and opinions, permit information and final figures. We have a Design Consultant on staff that then meets with the homeowner to review the presentation, discuss timeline, and collect the deposit. From there, the Design Consultant becomes the liaison between the client and Central Pacific for all questions, needs, and concerns. 

In other words, the client has one point of contact whose sole job is to make sure all the client's needs are being met for the entire timeline of construction!
What is the scope of projects that your company is doing?
High-end single and multi-level deck design, construction, repair and maintenance using various materials. We build fences for privacy or open views, and also service fence repair and maintenance. We also design and build sheds from the basic storage shed to the glamorous She-Shed or Man-Cave. We have also built standalone offices and garages.
Can you share a recent client success story with us about a project you did?
One example is after we built an elaborate, multi-design fence of 287 linear feet around his property, a client asked us to build a wood shop in his backyard. We constructed it to match the quality and design of his house to the T, making it look like it had always been there. He was very pleased and hired us for three other projects after this one. 
Can you please share some customer testimonials with us that highlight some of the great aspects of your company?
Out of over 40 five-star reviews on Google, here are just a few we have received:

"After a winter storm blew down our fence,we hired Central Pacific Deck Fence & Shed to replace the entire fence and 2 gates. John and his crew did an excellent job. From removal, design and finished product everything proceeded better then we could have expected. The cleanup after each day's work was outstanding. We live in the Railroad District of Ashland where there is a lot of foot traffic. All the comments have been complementary and we wouldn't hesitate to use them again."

"Great workmanship, on time, courteous and responsive to suggestions. Job came in below the projected budget."

"I was fortunate to have 2 repair jobs on my house completed through this service by 3 different personnel. Both jobs were completed with excellent results. The labor was performed promptly and reliably throughout both experiences. The quality of the work reflected in-depth technical know-how and honesty. Trust makes all the difference between a professional and an unprofessional experience. This company I have learned to TRUST – and I am so grateful!"
John, you are joined by a strong team and always looking for more folks to join you. Please say more. 
To maintain our quick response time and client loyalty, we would like to expand our crew as we get into this busy season. We are seeking unskilled and skilled assistants, as well as project leads to add to our team of experts. 
What other developments are you working on?
We have also created a division called Pure Shield to handle pressure washing, gutter and awning cleaning. We have developed our own mildewcide to clean mold and bacteria off exterior surfaces. Pure Shield has some unique advantages including an eco-safe blend of cleaners.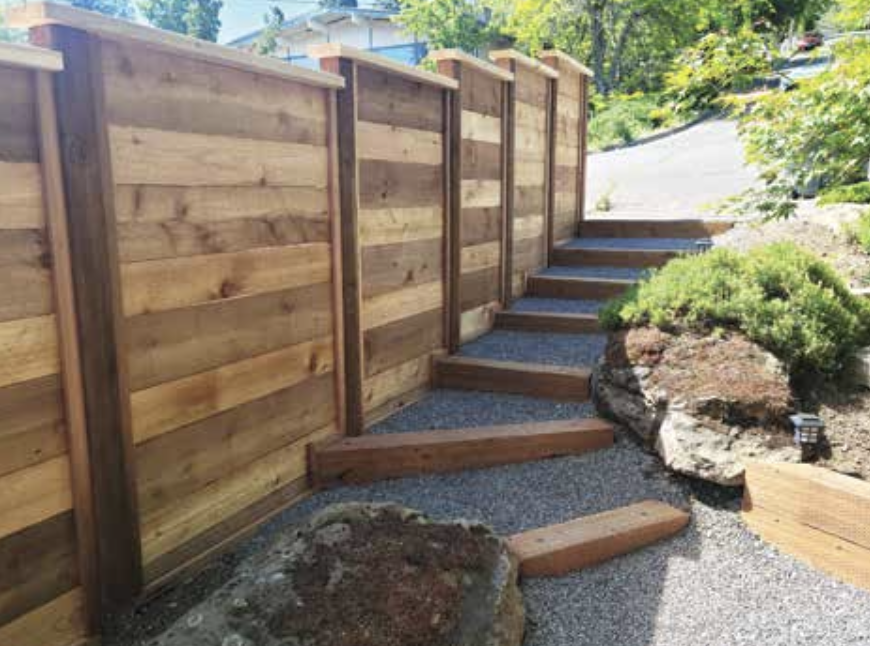 John, what do you love most about the work that you do?
I love that we have created a culture of integrity, care and respect that we get to embody in this field of work that we do. It means a lot to me to carry forward the values and principles that were taught to me by my father and my grandfather as I was growing up, and this is what the world needs more of. Integrity is key to me and in this great company!
What are the next steps our readers need to take if they are interested in working with you?
The best way to get started with our team is to fill out the intake form on our website. Our office staff responds quickly to every request.
Learn More:
Central Pacific Deck & Fence
255 Helman St #11, Ashland
www.CPDeckNFence.com
www.PureShieldPro.com
541.778.1365