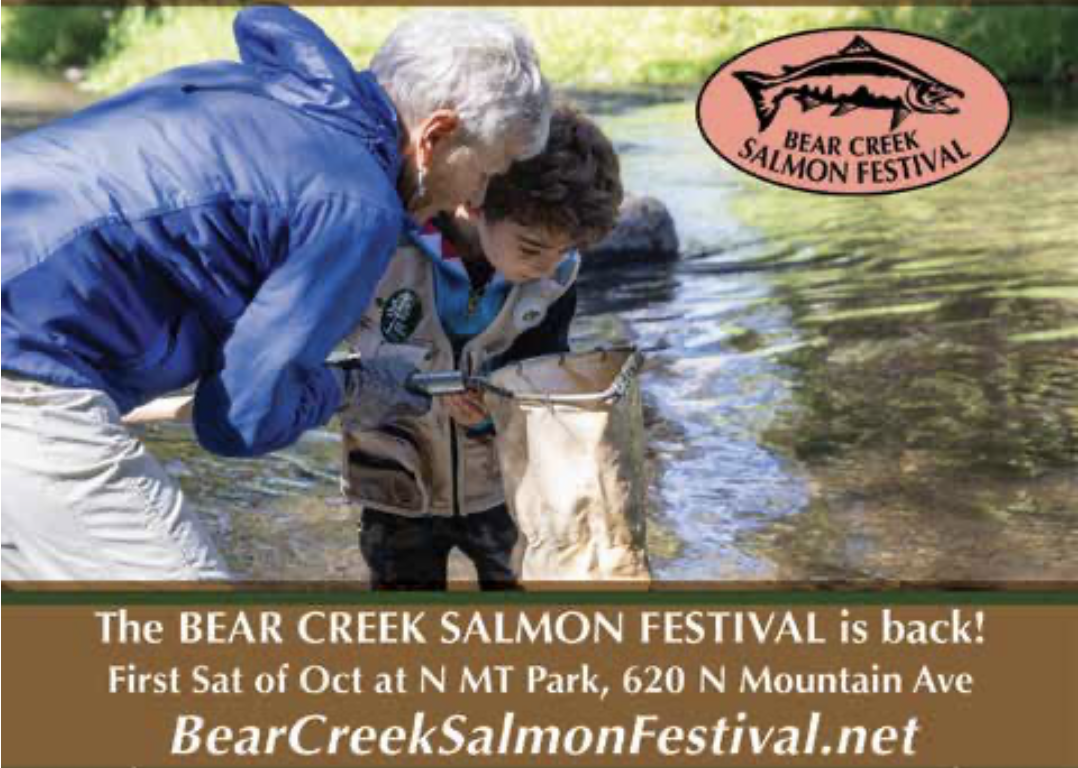 RECREATION… 
Our 2022 Fall Community PlayGuide… What to Do! will be out in late August. View the current guide and register for programs at ashland.or.us/register. 
JOIN US for the FIRST Southern Oregon All-Ability Tri4Youth Bike-Run
We are partnering with FACT Oregon and Bridging Communities to bring Southern Oregon an accessible Bike-Run event that will help remove barriers and improve access to community-based sport and recreation for youth with disabilities! A course has been designed with accessibility in mind in and around Hunter Park. Youth participants with and without disabilities and their families are invited. We'll have plenty of family-friendly fun, and athletes receive event t-shirts and a swag bag full of gadgets designed to help them build a practice of healthy activity. Info will be available on our website, AshlandParksandRec.org. 
The Daniel Meyer Memorial Pool is open for the season! Our seasonal pool offers recreational opportunities for the community and most importantly, teaches kids how to swim! Swimming provides many health benefits and is a crucial life-saving skill. Info at ashland.or.us/Swim or 541.488.5340. (Be sure to check the online calendar BEFORE heading out to the pool!) 
Lithia Park Happenings this summer! 
 • The Ashland City Band will offer free concerts at the Butler Memorial Bandshell, 6:15 to 8 p.m. every Thursday evening.
 • The free Lithia Park Guided Walks, led by trained volunteer naturalists, will take you on a 1.5 hour walk through the park where you will learn about trees, flowers, birds, climate, water, geology and the history of the park. The walks are every Thursday and Saturday at 10 a.m., meeting at the entrance to Lithia Park.
 • Silent Disco will take place the first Friday of each month with our partner, Silent Movement International. The fun kicks off at 6 p.m. and is for all ages – Family-friendly! Enjoy the music of local and traveling artists who will be laying down the tunes for SILENT MOVERS! See you there.
Bear Creek Salmon Festival – The first Saturday of every October!
The Bear Creek Salmon Festival will return to North Mountain Park this fall! If you've missed this joyous community event as much as we have, mark your calendars for Saturday, October 1. Join us to celebrate our watershed with learning, music, crafts and culture. Complete information at BearCreekSalmonFestival.net. 
SENIOR SERVICES… 
Our Senior Services Division offers many services and activities at Ashland Senior Center and The Grove. Learn more and sign up at AshlandSeniorServices.org or 541.488.5342. We have the following free, upcoming events (Registration is required by emailing seniorinfo@ashland.or.us or calling 541.48.5342.):
 • Thoughtful End-of-Life Planning Presentation, August 17, 1-3 p.m.
 • Author Talk: Sue De Marinis, The Station Master's Life, September 21, 1-3 p.m.
 • Yoga Basics Workshop, September 28, 1:30-2:30 p.m.
VOLUNTEER… 
Join us every Thursday at North Mountain Park to battle invasive species, plant native trees and shrubs and help care for this wonderful park. The work party runs from 8:30 to 10:30 a.m. Tools and friendly training provided. Drop-ins welcome. Check the front porch of the Nature Center for info on where the work will be happening that day. 
For all volunteer opportunities, to learn more, sign-up or to join an email list, please call or email Volunteer Coordinator, Sulaiman Shelton, at 541.552.2264 or Sulaiman.shelton@ashland.or.us. For more info visit AshlandParksandRec.org, email ParksInfo@ashland.or.us or call 541.488.5340. Follow us on Facebook and Instagram @AshlandParksandRec and use the hashtags #APRCstayConnected #AshlandParksandRec #APRC #FunItsInOurNature #AshlandWhatToDo