Interviews
Delaine Due For A Change – Ready, Set, Wellness
Introducing Delaine Due and her company Due For a Change – a second-generation Shaklee Independent Ambassadorship, originally started by Delaine´s mother Doris over 50 years ago. For the past 17 years, Delaine has run the online wellness store based out of Ashland, Oregon offering wellness products and services including essential nutrition, targeted nutrition, cruelty-free personal care, green cleaning products and health coaching. In today's interview I speak with Delaine Due about her years of work and commitment to wellness here in Southern Oregon.
Hi Delaine, welcome and thanks for taking the time to do this interview with me today.
Thank you, I'm excited to have another conversation with you. Your interviews embody the spirit of building relationships which is one of the primary philosophies of our founder, Dr. Forrest C. Shaklee.
Delaine, first of all congratulations on all the hard work you have done to maintain and grow your company here in Ashland. What has been behind the secret of your success?
Definitely building relationships, listening to customers and meeting them where they are at in their personal health journey. My Shaklee business team has a motto, "do what scares you and make a difference." We also use the Conscious Leadership Group's materials, especially the Willingness Questions.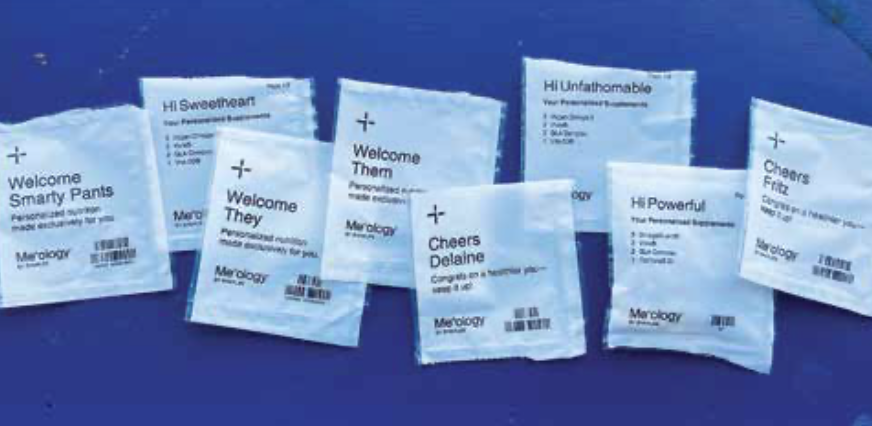 The values and mission of Dr. Shaklee was very cutting edge and progressive. Please tell us more about the foundation of the company.
One of my favorite things about how Dr. Shaklee started the company is his dedication to "living in harmony with nature." He was teaching his patients the idea of a balanced physical, mindful, and environmentally respectful way of living over 100 years ago. He created the OG multivitamin in the US extracted from whole food and the first plant-based protein powder in the world. He was a pioneer in creating environmentally friendly organic cleaning products without phosphates and other harmful chemicals. His ethics and commitment to this philosophy guided him in saying "no" to many industrial ideas throughout the years such as using GMO crops for ingredients. Shaklee didn't have to become non-GMO because Dr. Shaklee never went down that path in the first place.
I'm also proud to be connected to a business and sales heritage that focuses on relationships instead of commercial advertising. Dr. Shaklee's son focused on creating a way for sales of the products to be based on a teaching model–one person teaching another person about products and their effects on our health and the health of the planet. I love that in the 50's, 60's and 70's this business plan provided a way for so many stay-at-home moms to earn extra income by using and sharing products they loved. In fact, many of those women who cleared out a closet in their home as a storeroom soon began out-earning their husbands. I wish I had understood the business model and compensation plan as a starving student in my 20's. I could have worked a few hours a week and more on school breaks and had my student loan payments covered by the time I had graduated. You know what they say about hindsight.
What have been some of the key values and ethics that you personally have connected to with the work you are doing?
Environmental stewardship, community service, and the endeavor to take responsibility for my own health are ideas I definitely learned more deeply and broadly with Dr. Shaklee's influence, and now those continued practices in the greater Shaklee community. Wherever there is a gathering of Shaklee Family, there is service… and fun. Last year, we took time out from our conference in Kansas City to help an amazing family and school non-profit clean classrooms to get ready for kids to arrive the next week.
Delaine, please tell us about the Ready, Set, Wellness program.
Ready Set Wellness is a 4-week program that helps people reset, rebalance, recharge, renew, you get the idea. Week one is a kickstart 7-day Healthy Cleanse. It's not an unrealistically stringent cleanse. I know some people hear cleanse and they think of drinking that awful colonoscopy prep goo. Our cleanse is lots and lots of eating all the vegetables and fruits you can get, lots of water, and digestive herbs and probiotics pre-portioned in little sachets for you. I start coaching people at least 8 days before their cleanse start date and host a cooking hive on zoom from my own kitchen the Sunday before Day 1. Weeks two to four guide people in adding more complex proteins, legumes, and grains back into their diet. I do Ready Set Wellness 2-3 times a year to give my body and mind a biochemical spa, so to speak. I always feel better, sleep better, have more energy and clarity–all common results.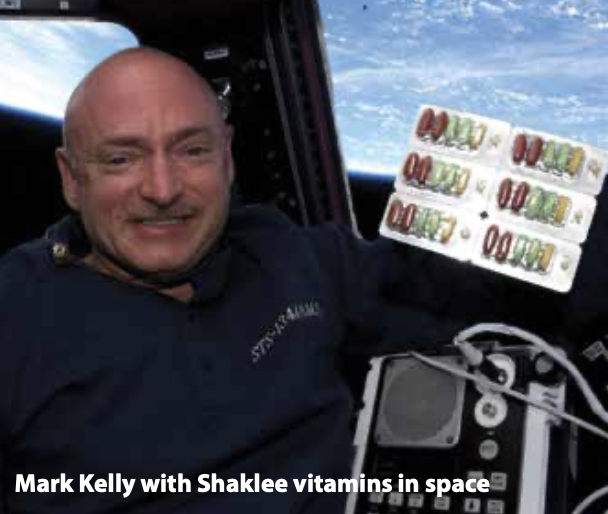 Can you please share some recent success stories with us?
Sure. I have permission to share these testimonials with you all. Serina and I did a buddy system cleanse week in June. "I have been so happy with how my digestive system has had a reboot and have been keeping lots of veggies in my diet. I now eat veggies and fruits for any snacks I want to have throughout the day instead of grabbing junk food for a quick energy boost. Overall I feel so much lighter and this is almost a month post-cleanse!"
Gregory is a customer in Illinois who used the products and lifestyle changes to create a major health turnaround, "I lost 50lbs and I've kept it off! Healthiest of my entire life. I "don't" get sick. Weight loss and improved health has allowed me to participate in numerous running events starting with 5k events, to half marathons and last year my first triathlon sprint. My plans for this year are at least 2 5ks, 1 8k, 2 half marathons and 1 triathlon sprint. I believe it is possible, in no small part, because of Shaklee. Shaklee also helped me improve my understanding of a better diet, which is an ongoing process and directed me to greater physical activity. I would not be as healthy and fit without Shaklee." Gregory made the decision last year to start his own Shaklee business and started learning how to be an entrepreneur on our team.
Delaine, as we are in the midst of summer, what are some of your favorite tips for your customers?
Hydrate, hydrate, hydrate. Performance Hydrate—all 6 electrolytes for an assist.
Delaine, what is the dream of your ideal customer?
I love serving busy professionals who are passionate about their work, friends and family, and hobbies. These are people who want more energy and better sleep so they can keep doing what they love most. Typically, they know that some vitamin supplementation might be beneficial and they want quality, clinically tested products that they can trust. But, it's hard to know what brands to trust and they don't want to spend their time down that rabbit hole because they want to get on with their life. They also want the convenience of online shopping combined with a one-point of contact customer service experience.
Can you give us an overview of your current services that you are providing?
Meology–There is a 5 minute quiz on my website called Meology. This is the best way to get a private tour of the store and some complementary health coaching. The assessment analyzes the intersections of age, gender, lifestyle, diet, family health history, doctor recommendations, and personal health goals. Recent blood test results and DNA information can be included. The results give you a customized recommendation of nutrients that would best support your body, mind and life goals. I enjoy changing my name and pronouns on my packets!
1) Complete the Meology assessment (Adult or Prenatal).
2) Review the results with me.
3) Decide what supports are right for you.
Cooking Hive–is online and open to anyone who wants to prep a healthy dish or two for the week ahead. Pick a recipe or two, gather your ingredients and prop up your device in your kitchen to join the Zoom. I put my computer on top of the fridge–fulfilling my cooking show fantasies! That's close to a rock-n-roll fantasy. Before a group cleanse week, it's scheduled on a Sunday. I post other dates and times on IG and FB and in our Due for a Change Slack.
Groups, groups, groups–I love working with groups. Ready Set Wellness or the 7-day Healthy Cleanse are so much more fun and successful for each person with a buddy or several buddies of accountability and cheerleading. I'll coach any group–a family, office staff, bank branch, non-profit organization, construction crew, fitness class, teachers. For every group, I convert measured progress into dollars and make a donation to a food justice organization such as Rogue Food Unites.
Learn and Earn
I also recently launched a Learn and Earn program for anyone who wants to learn something new about health and wellness and wants a $50 rebate on their first order. It's an online classroom with various topics that people go through in their own time. Give yourself 1-2 weeks to complete it. Then we meet in person or remotely so you can tell me what you learned and ask your questions. 1) Learn 2) Discuss 3) Earn.
What is your specialty in the work you do?
Essential daily nutrition such as Meology and Ready Set Wellness is the foundation of my work. The other two product lines and programs I'm most passionate about are our Prenatal Meology program and our Sports Nutrition program.
Prenatal Meology is a revolution in the "go get a prenatal" world. First, there are no "horse pills" which is a complaint I hear often. Secondly, the program caters the products available to the woman depending on where she is in her pregnancy journey. It actually begins before pregnancy, in preparation for pregnancy. Once a due date is established, the program changes what is available so the woman can personalize products to her needs (stomach soothing lozenges for nausea, chewable calcium-magnesium for muscle cramps, probiotic for indigestion, protein for being hungry all the time). After Baby is born, the program changes again to support the nutritional needs of mothers who may or may not be nursing.
Sports (and extreme adventure) nutrition has been a cutting-edge facet of Shaklee's research for over 30 years. We've done nutritional support for Olympic athletes, explorations through the North Pole, and human-powered flights. One of my favorite examples is NASA asking Shaklee to develop a hydration product for their astronauts. No, it's not actually Tang. It's actually called AstroAid and I hear from astronaut Commander Mark Kelly that it doesn't taste very good, but it does keep them from passing out due to extreme dehydration. Luckily, Shaklee used this research to develop a Performance Hydrate that the rest of us can use and that tastes really great. It also has all 6 electrolytes, not 2-4 like many other products in the marketplace. We have sports nutrition products to support all ages and all athletes with energizing, hydrating and recovering. This line works incredibly well with the Ready Set Wellness program. We just added an Energize Pre-Workout product to the line.
What products are you most passionate about currently?
Well, I never thought I'd have deodorant as a raving fave, but Shaklee has done it again with Protect Deodorant. They upgraded the deodorant I've used my whole sweaty life so I was skeptical. And they nailed it. It's beautiful, arrowroot and zinc based (aluminum-free)–all the good stuff. Shaklee sees skin care as nutrition from the outside-in so they even thought about how what goes on pits connects to the skin microbiome.
I'm always passionate about our line of proteins–all 12 versions. Shaklee protein powders and smoothies have gotten me through college, pregnancy, and beyond. They are the best fast-food ever and are great in "protein candy," oatmeal, muffins and smoothies. I'll send you a recipe for your readers and invite them to connect with me for access to more.
We just got some new Pomifera products for people who have those impressive beards. If I had one of those, I'd be very excited to try out the beard wash and beard oil. Maybe one of your readers will want to test them out for me and give me a review!
Stress Relief Complex and Performance Hydrate are the two products that are cult favorites of my customers this week. Uplifting and humorous stories have come my way including taking teenagers to the coast with one Stress Relief in the morning, one at lunch, and one at night. And one young baseball player is telling the other moms how many electrolytes are in Performance.
Delaine, you are a great connector of people and synergizer of ideas. Please say more.
Collaboration and teamwork. I love working with groups and collaborating with other wellness professionals to improve the health outcomes for clients and patients. Collaborating with private gyms, fitness trainers, and medical professionals is a passion of mine. People start a fitness program or weight loss program and so often run into pain and undernourishment that causes them to lose momentum. I want to be the adjunct food supplement partner for success. On the other hand, I might start working with someone on nutrition and want to match them with fitness trainers, physical therapy, acupuncture, doulas, who I've come to trust.
A very common issue I hear from consumers is that their doctor said, "go get a multi or an omega or a prenatal" and they don't really know where to start. There's an overwhelming number of options and an equal or greater number of conflicting opinions and advice. I think health news is one of the worst reported topics. A fad diet or ingredient is the miracle cure one day and the cause of all that ails us the next. What I notice is that people either don't do anything because it's overwhelming or they go down the rabbit hole of internet research trying to determine which brand has the right stuff in the right amounts with the right studies. In between is the "throw spaghetti at the wall" approach of just grabbing something that isn't too expensive (and often not worth it). I can help with that. I'd love doctors to understand what happens when they say "just go get a…" and instead refer to me so that there's a knowledgeable person and a trustworthy product option to catch them. With the one-point of contact I provide, their patients also get an extra health support service.
Delaine, you could say that you are one of your ideal customers–busy professional and activist who is passionate about career, family, hobbies. You actually run a mental health private practice too. Talk about how a Shaklee business fits into all of that.
This business is an incredible side-gig that can stay a side-gig or be nurtured into a significant family business. Waaaay before the internet, my mom went from side-gig to quitting her bookkeeping job at a car dealership and became a work-from-home parent. Like any business, it's work and it responds better with coaching, consistency and willingness to learn. As Shaklee business owners, we do three basic things: Use the products in our own store, share them with others, and teach others who want to learn how to do steps one and two. I love that this business is time-flexible from 5 hours a week part-time to full-time. I actually started with 2 hours a week–fitting it in 20 minutes at a time, often with a toddler playing next to my desk. I love that the community business leaders and home office are so available and generous with free coaching. You're in business for yourself, but not by yourself. I love the products, clearly. I love the environmental heritage. I love the opportunity to teach others and celebrate their successes in personal health and in entrepreneurship. I wonder who the college student is that I will get to train and vicariously do what I wasn't smart enough to do when it was me.
A fun, engaged, diverse team of 10 people is my sweet spot business goal. Right now I work in a team of 4 that represent different life stages, genders, sexualities. I'd love some racial/ethnic variety–we're awfully white right now. We have musicians, farmers, retired teachers, and a medical equipment repair person, all using their Shaklee business as a vehicle to help others and earn extra income for their families. I'd love to have other wellness backgrounds on our team: nursing, midwifery, massage therapist, fitness trainer. I'd like to have conversations with more people who are looking for meaningful work so that they have honest information about this as one of their options. Let me buy you an IRL or virtual cup of coffee and answer your questions.
Delaine, do you have any special promotions or opportunities coming up you would like to share with our readers here today?
Right now I'm gearing up to facilitate the Ready Set Wellness 4-week program. Day 1 week 1 starts September 18. It ends October 16. Harvest time is an awesome time to eat this way. We are so lucky to live where we have such immediate access to locally grown foods. Orders for the kit need to be placed by August 31. 1) Meology quiz 2) Review results and 3) Commit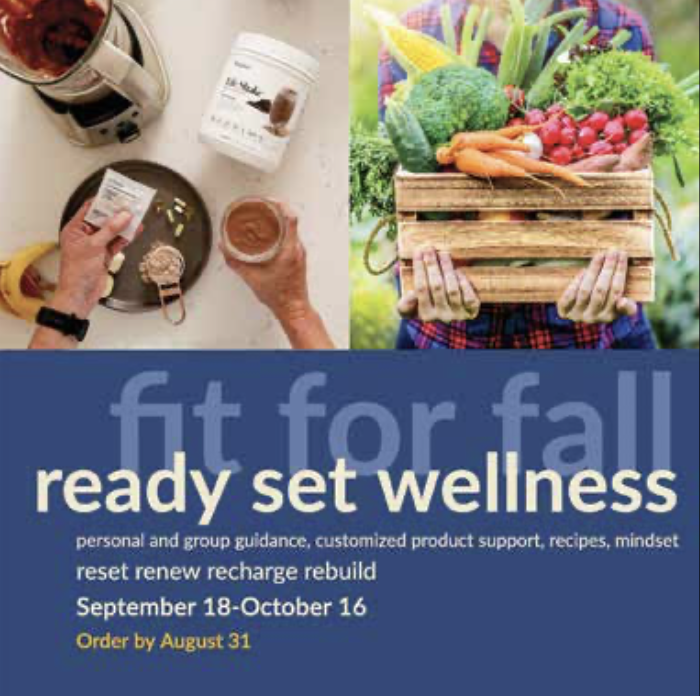 Thanks so much for taking the time to speak with us today.
Thank you so much Shields. It's always a pleasure to catch up with you. Thank you for what you bring to our community through LG.
Learn More: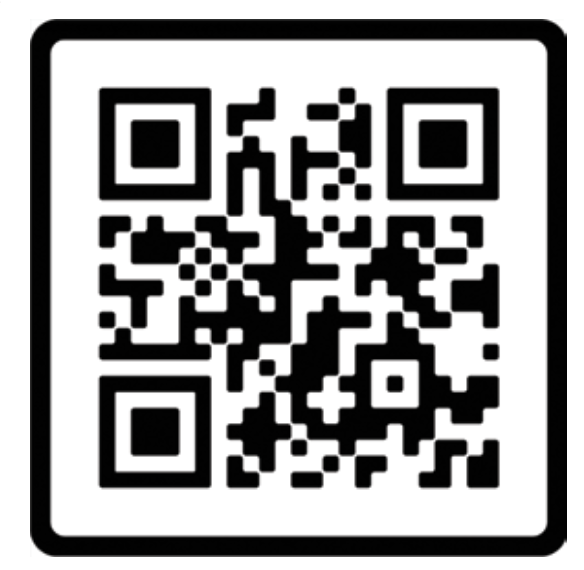 Due for a Change
541-499-5214