WellSprings is a natural hot springs situated between Ashland and Talent, Oregon. The artesian springs on the shores of Bear Creek were revered for centuries by First Nation tribes as a ceremonial and birthing site. Widely recognized for its healing properties, Eugenia Jackson dedicated the hot mineral water in 1862 to "natatorium and sanitarium purposes."
Jackson WellSprings was one of several springs located near Ashland at the turn of the last century that contributed to the city's reputation and economy as a center for health and rejuvenation. Thousands would visit each year to "partake of the water." One hundred years later, the same flow-through swimming pool serves southern Oregonians and travelers up and down the I-5 corridor. Over the last twenty four years the 30-acre property has been restored and re-dedicated to a center for healing, ceremony, environmental restoration, education, and gathering.
In today's interview we catch up with WellSprings owner, Gerry Lehrburger to learn more about the WellSprings on the north end of Ashland, Oregon.
Gerry, thanks so much for speaking with us today and welcome back to LocalsGuide!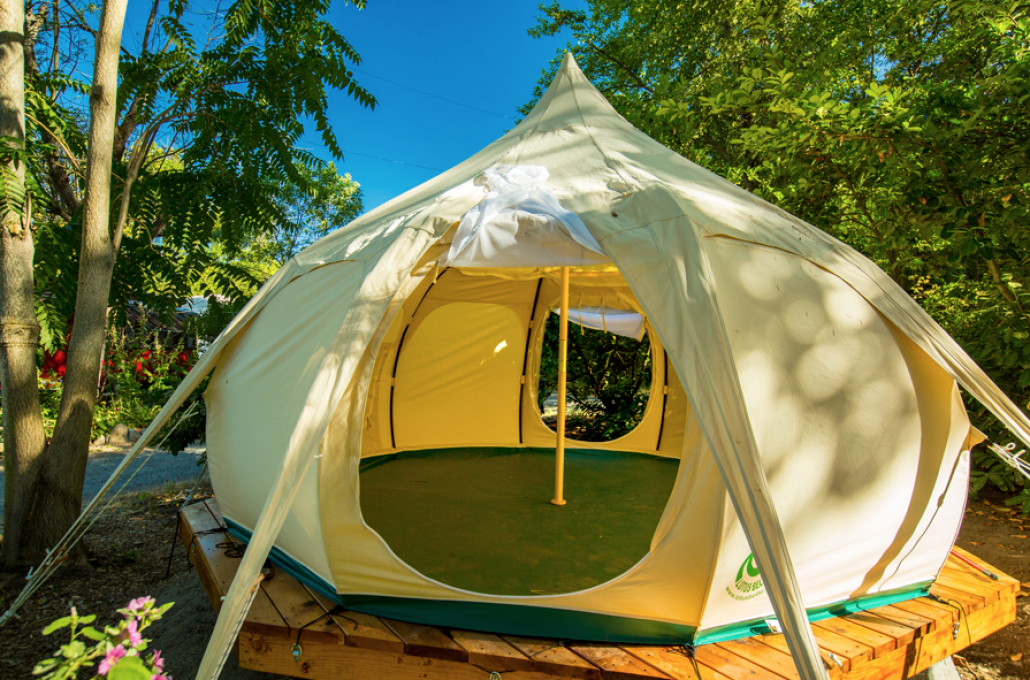 Shields, thanks for the impromptu visit. Do you have time for a tour of the WellSprings Sacred Meadow? There are a few neat additions since our last walkabout, for example the addition of the OAK Temple of Ashland, an open air Sky Lodge dedicated to sacred masculinity.
To begin with, I want to congratulate you on your visionary commitment and actions to preserving this historic and sacred site here in Ashland.
History is crucial and deserves preservation. In preserving history we have the opportunity of learning from the past and co-creating a healthier future. It is important to me that Ashland remembers its past as a water-based center for health, rejuvenation, and birthing. There is nothing like a hot water soak or invigorating steam bath to renew the vision of vitality and balance.
Gerry, the WellSprings has several areas of focus and service to our community. Will you please introduce a couple of these areas.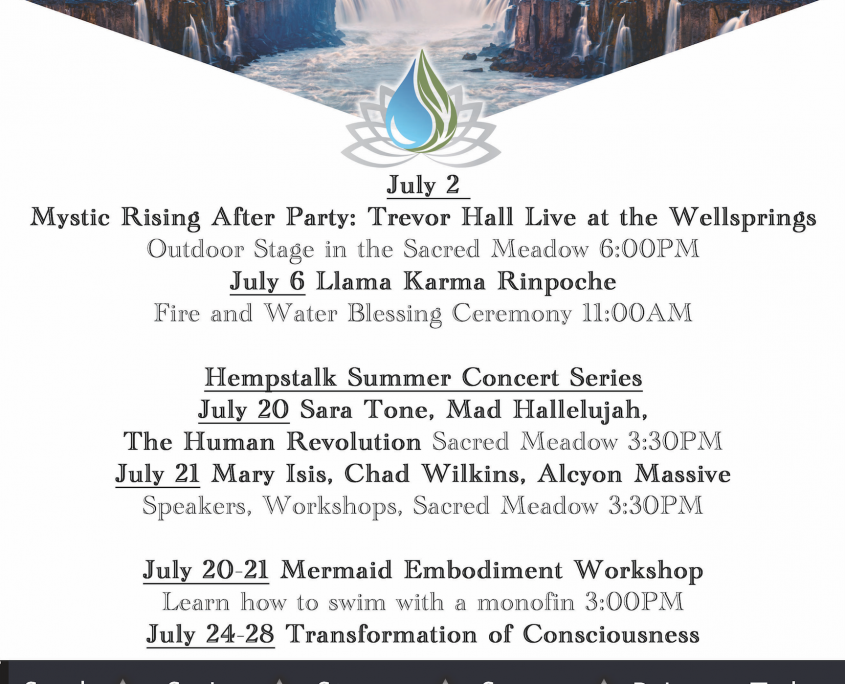 First and foremost Shields, "It's the Water": Artesian springs deliver alkaline water from the Sacred Meadow to our swimming facilities. Alkalinity, coupled with the water's rich salt and mineral contents, discourages bacteria and viral growth. The water's antimicrobial properties have enabled WellSprings to eliminate harsh disinfectants, for example chlorine or bromine, from our swimming and bathing pools. Patrons with chemical sensitivities and those who understand the sincere health benefits of alkalinity seem particularly pleased with the quality of WellSprings' water. With a commitment to accessibility and affordability, WellSprings' spa prices have not increased over a course of years, thereby ensuring that vital and environmentally-friendly water remains a community resource.

The property's Class I river bottom soil is another important resource that invites community resilience and sustainability. A little known fact, the Siskiyou-Kalmiopsis bioregion is the fifteenth most biodiverse region in the world. WellSprings has taken great strides and pride in not having condominiumize over our most precious asset, the soil. On the contrary, WellSprings' earth stewards have been working to improve the nutrient content and tilth of the soil, towards an endpoint of ever-expanding landscapes of edible and medicinal gardens. The efforts of our permaculture programs, coupled by encroaching growth from Ashland and Talent, are helping to define WellSprings as a 30-acre park. Open space is a community resource that slips away too quickly when we're not paying attention.

As water is life, water holes and oases have traditionally provided a meeting spot where people gather. Gathering places, like marketplaces or the zocalo, are the life-blood of an activated community and serve to strengthen its citizenry. In addition to its swimming facilities, WellSprings' several other venues – the Community Room, Casbah, and Seamana Stage, Goddess Temple and Oak Temple – offer an opportunity to participate in health and education-oriented classes such as yoga and dance; musical events and festivals; and, of course, community outreach. Participation is how a community builds friendship and alliances.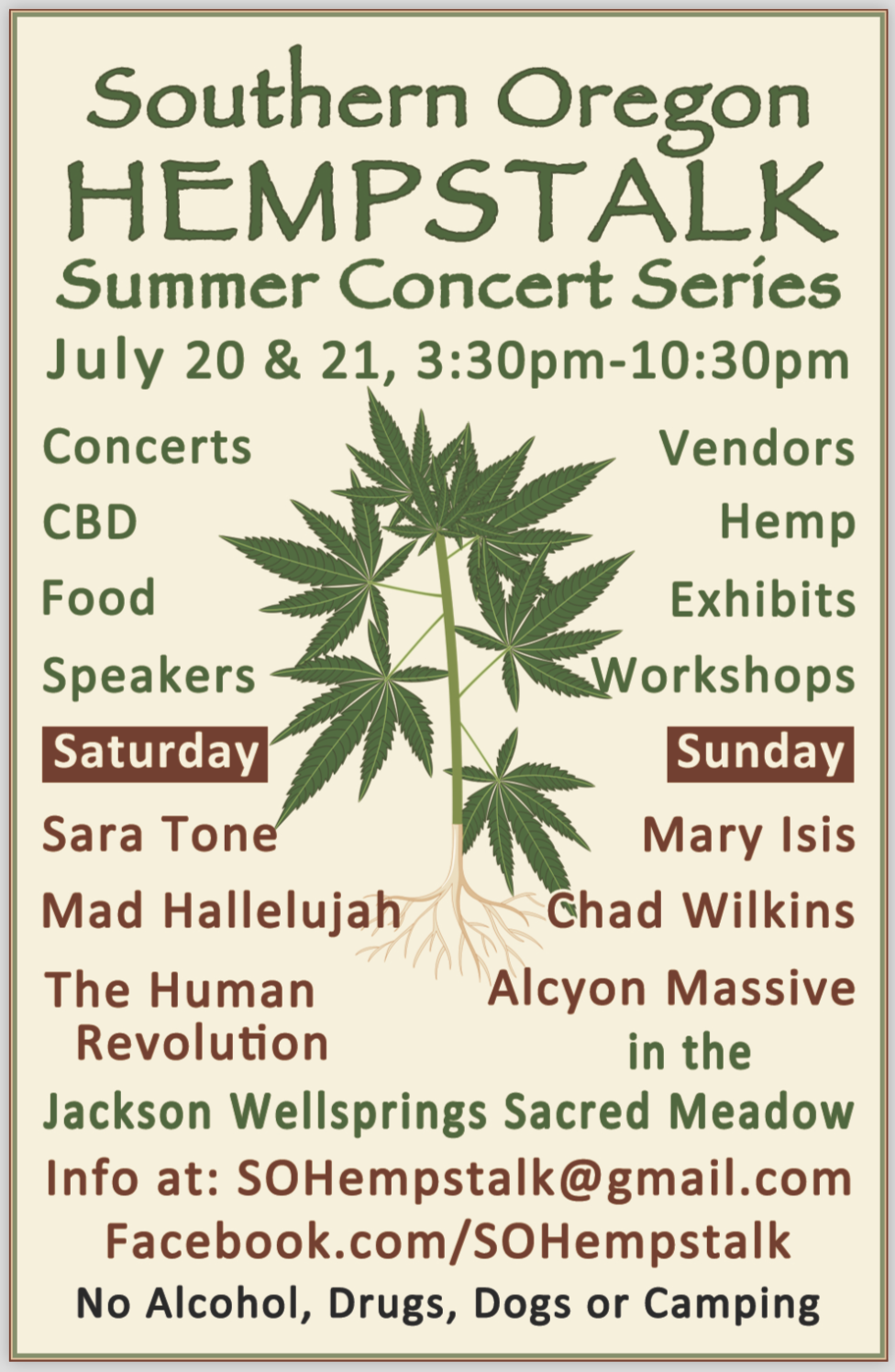 Please tell us about the Sacred Meadow and the significance that it plays.
The Sacred Meadow, in a nutshell, is a six acre science project and experiment conducted by WellSprings' sister organization, the non-profit Health Research Institute, designed to explore whether ancient wisdom can be brought forward to provide a healthier tomorrow for our children. The expansive Meadow is situated on the shores of Wildcat Gulch, immediately to the south of the spa facility. Several warm water springs artesian in the Meadow. The largest spring (the Mother Pool) is directed into WellSprings' Olympic size swimming and soaking pools, delivering enough water to replace the volume of both pools twice weekly. A smaller spring supplies a warm water bathing pool called the Mikvah, constructed in 2008 for the dedicated purpose of spiritual renewal and unification. In Jewish tradition, the water utilized for Mikvah must be spring or river-fed, known as "living water" or Mayim Chaim. Both science and religion concur that flowing water (in our bodies, rivers, and oceans) instills "aliveness" and vitality. WellSprings' makes its Mikvah available to men and women of all religions, creeds, and beliefs.

The Sacred Meadow is home to edible gardens and landscapes that provide fresh, organic produce to the Springs Garden Cafe; the Tree of Life hortus medicus botanical gardens; Seamana Stage; Goddess Temple of Ashland; and the newly constructed Oak (men's) Temple. Over the course of several decades, the Meadow has celebrated a diverse range of cultural gatherings, events and dialogs, that span the multifaceted/multigenerational milestones of the human condition, traversing life to death, solstice to equinox, menarche to menopause. More information: healthresearchinstitute.net
You mentioned several components of the Sacred Meadow. Can you tell us about the Goddess Temple?
Situated along the shores of Wildcat Gulch, the Goddess Temple of Ashland occupies a pivotal cornerstone in the WellSprings community and greater Southern Oregon community. Since 2010 the Goddess Temple and its priestesses have been advocating for Nature, earth stewardship, water protection, and women's empowerment, nearly eight years before the MeToo movement took form. Women from the Goddess Temple have been stewarding the Mikvah and beautifying the temple grounds, both sincere acts of stewardship. A dedicated volunteer staff has made itself available for council as well as re-introducing ancient, nearly forgotten rituals and practices into a society that has much to learn about protecting and respecting women, children, and Nature. Founder of the Goddess Temple, Graell Corsini has played an instrumental role in establishing goddess temples in Guatemala, Greece, the Czech Republic, Spain, Italy and at multiple locations throughout the United States. Three years ago Graell, her partner Tony, and I agreed that it was time to lay the foundation stones for a men's temple on the WellSprings campus. Six months ago the Oak Temple opened its doors. More information at the www.goddesstempleashland.com.
Tell us about the OAK Temple.
Situated across the Sacred Meadow, under a canopy of towering oak trees, the OAK Temple of Ashland has been carved into bedrock overlooking Wildcat Gulch. The OAK Temple offers a majestic setting to explore the roles and responsibilities of manhood, brotherhood, kinship, and stewardship. As protectors of the sacred flame and forests, how we as men introduce youth into manhood truly shapes the kind of society we choose to live. At this time of great change on the planet, we call upon the wisdom of our elders and the support of our male community to transmute these changes into opportunities. Men and women alike are invited to explore the sacred masculine at the OAK Temple. The OAK Temple hosts an open circle every Monday at 6 pm. Visit the OAK Temple of Ashland facebook page for information on upcoming events.
Please introduce us to the WellSprings stewardship program.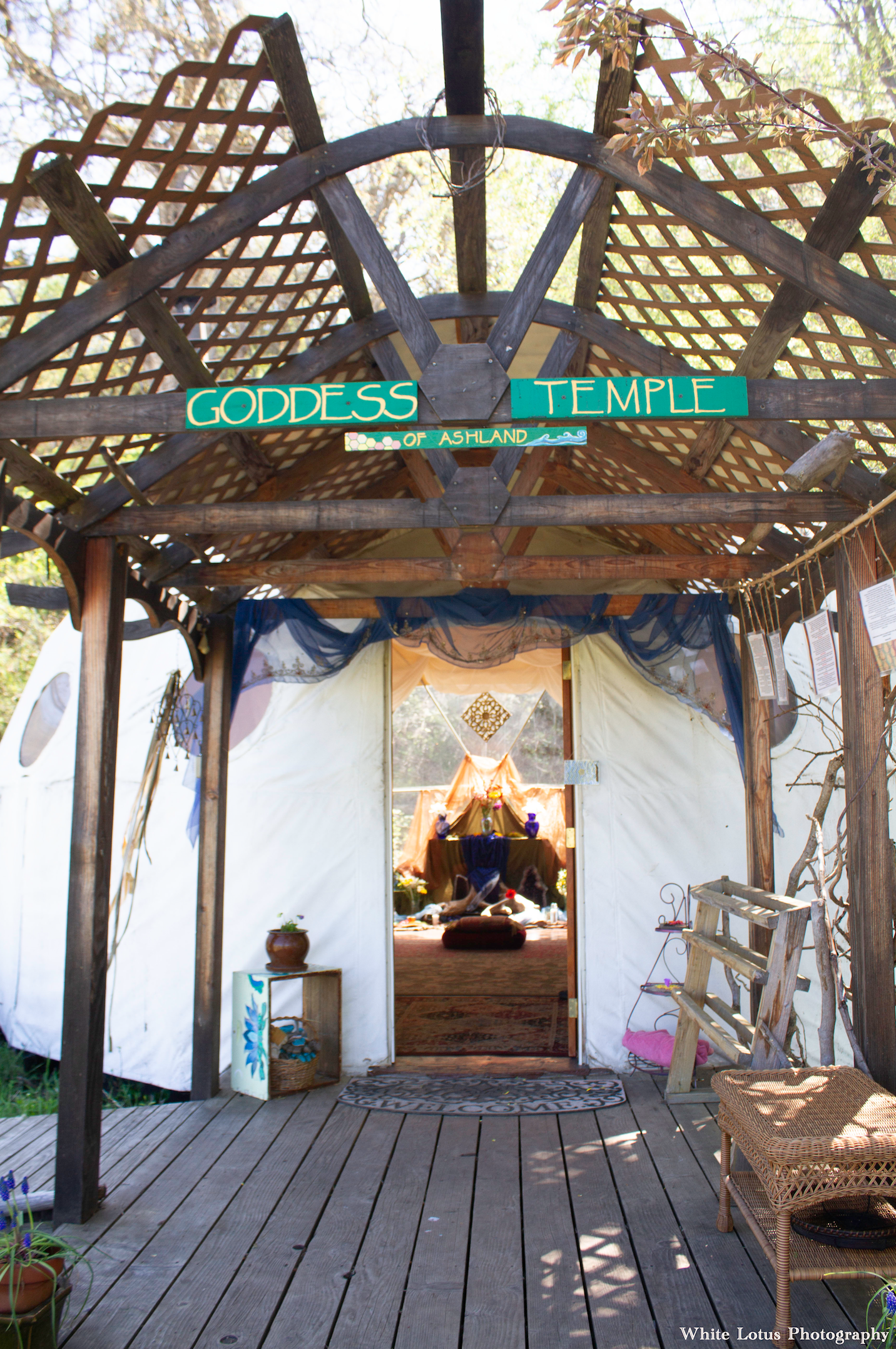 Each year we invite a number of stewards to live on the WellSprings campus to assist in caretaking the property. Over the last several years a six month permaculture design program was presented by Megan Carlisle and Loxley Clovis. WellSprings has a goal of transforming the Sacred Meadow, and the property at large, to a food forest with the biannual planting of fruit and nut trees and shrubs as well as culinary and medicinal herbs. Our next major planting is slated for October and we invite the local community to join us.

In passing the torch from the ancestors to the children, WellSprings has adopted the tradition of planting the ashes of our peers under young fruit trees. In this, water and soil provide the vehicles that carry life forward from one generation to the next. These guiding principles of permaculture make our jobs as earth stewards really simple: Take care of the soil, Take care of the water. Remember the ancestors. Remember the children. It is WellSprings' intention that this sort of basic knowledge is delivered by our stewards into their next chapter in life experiences.
Is there an opportunity for the local community to participate on the farm?
We invite "Friends of the WellSprings" to assist us in planting, harvesting, and food preservation, according to the following formula: two hours of exploration in the "Tree of Life" in exchange for a day pass to the spa. There is nothing more refreshing than a cool dunk in the pool after a couple hours of sunbathing in the fields.
Gerry, it appears than many of these endeavors are helping to plan for a healthy future.
My college dance instructors drilled into me, "You don't find balance, you take balance". The same can be said for planning. Planning is an active process that requires active participation. Preserving water quality and accessibility, enriching the soil, enhancing Nature's biodiversity, educating ourselves on healthy lifestyles, and encouraging one another to make wise choices are all active processes and important components that invite a healthy future.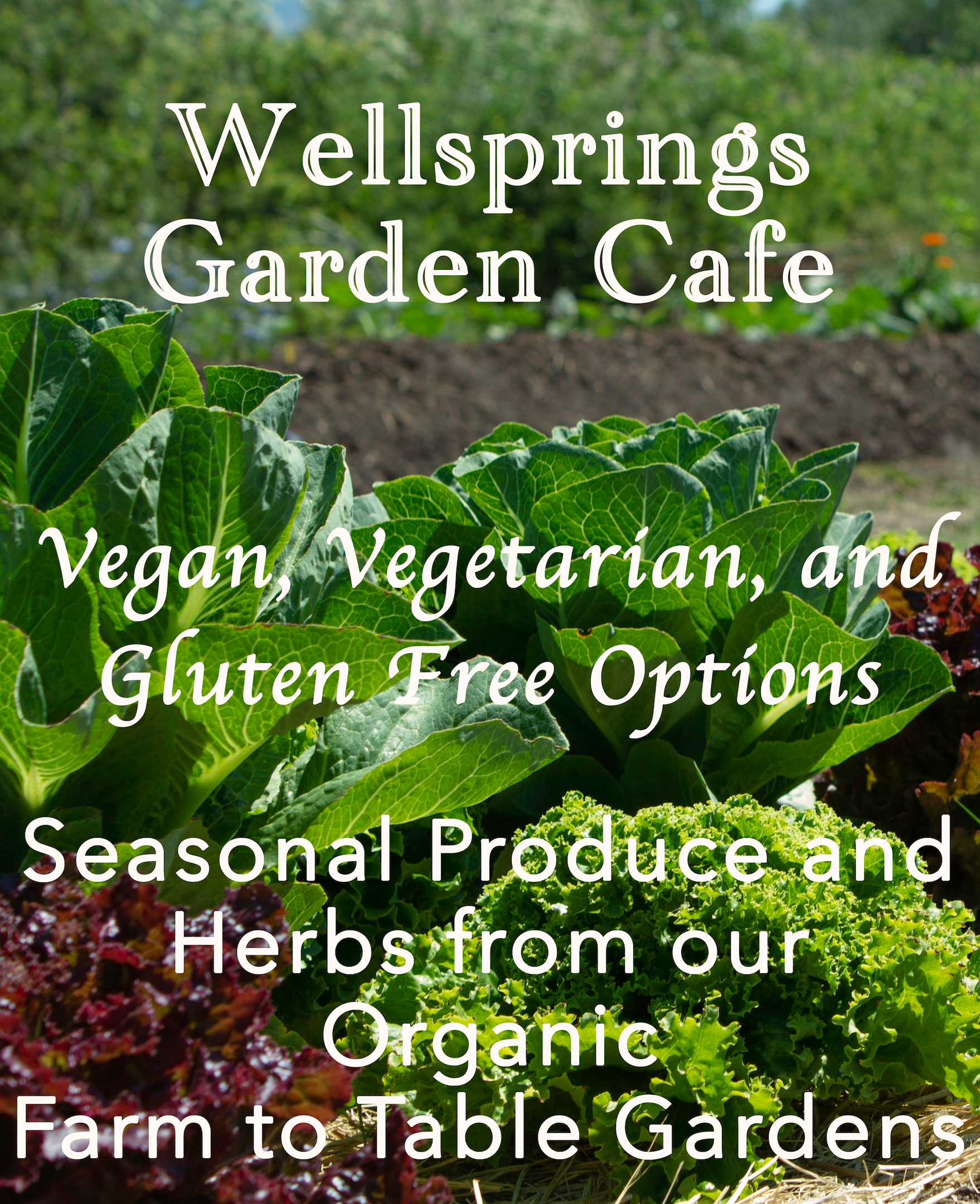 Are there any last thoughts or comments you would like to share with our readers?
Can any of us imagine how different Ashland would feel today if Lithia Park had been developed into the industrial park that a number of prominent Ashland figureheads, businessmen and politicians had hoped to develop? Stated differently, Ashland would not be Ashland without Lithia Park. As history repeats itself, Ashland is nearing the same juncture and decision tree as when Lithia Park was rescued from the chopping block by the Ladies of Chautauqua Park Group. It is noteworthy to mention that G.F. Billings, Grandfather of the Billings Ranch and one of the city's architects, was partially responsible for the Chautauqua landing in Ashland at the gateway to Lithia Park and Oregon Shakespear. It appears that the most valuable role – and possible legacy, of city council, the mayor, the park's department, and Ashland's citizenry is to shape Ashland's future by thinking forward. Green belting is the crucial next step in keeping Ashland, Ashland. Soil and water are truly Ashland's most valuable resource. Food forests, botanical gardens, open space, arboretums, and petting zoos are all possible. As pressures to develop mount, the construction of two thousand homes and gated communities are also possible, in which case Ashland's charm and fancy fade away, like so many other historic cities that now go unnoticed. It is crucial that we the people take the initiative to insure that our children grow up in healthy environments surrounded by Nature. This is how Ashland stays Ashland.
The Wellsprings is also very well known for the many events that are hosted here.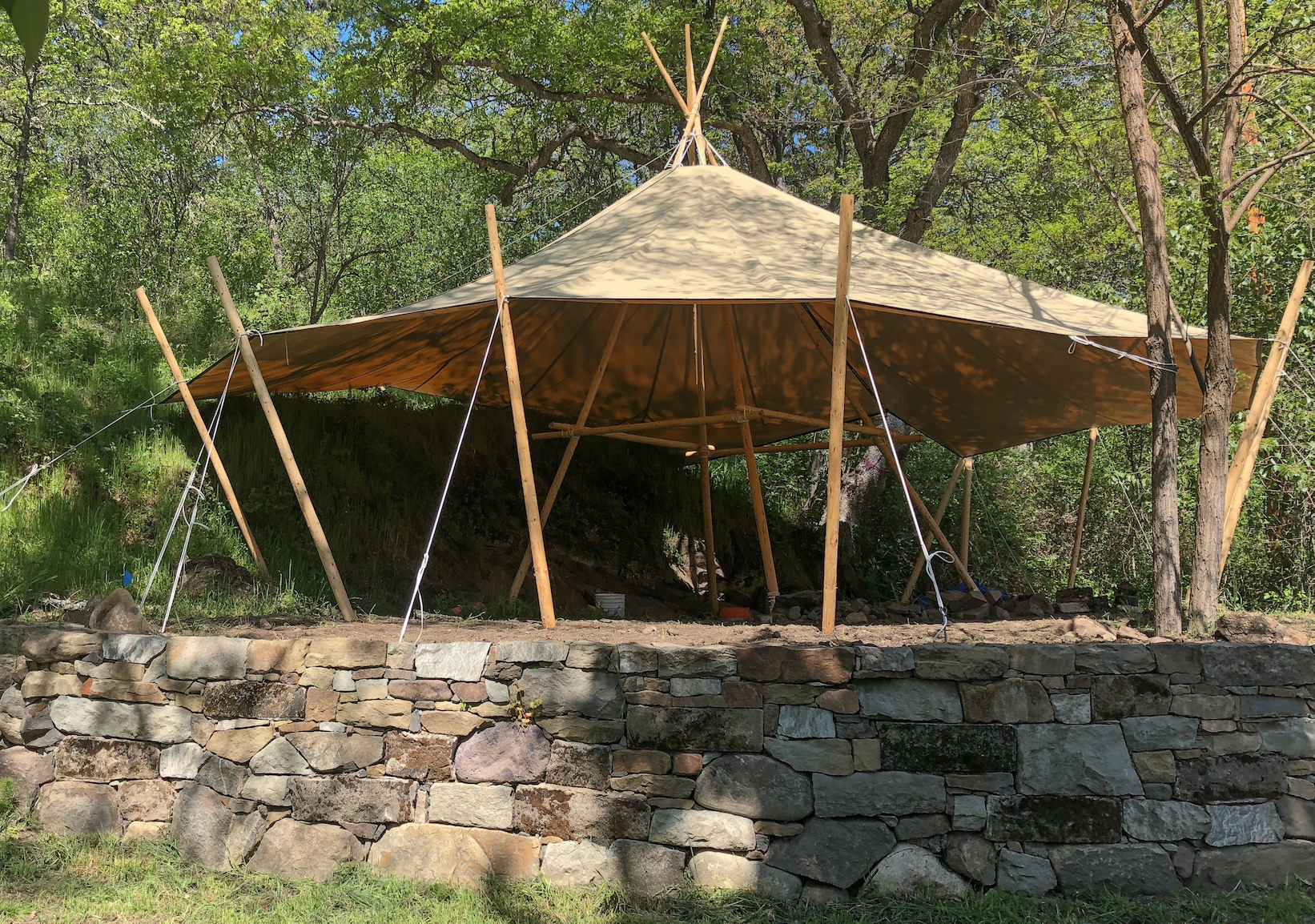 We offer a wide range of events and gatherings here, including weekly classes, educational workshops and concerts, as well as private events such as weddings, retreats, and ceremonies. We have several venue spaces including the Casbah, Community Room, and Seamana Outdoor Stage. If you are interested in teaching a class, or holding an event or workshop, please contact us.
Gerry, thank you once again for creating a space that helps us imagine an expansive, new and hopeful future.
Learn More:
WellSprings
2253 Highway 99 North, WellSprings Oregon
JacksonWellSprings.com
541-601-9935