Posh Organics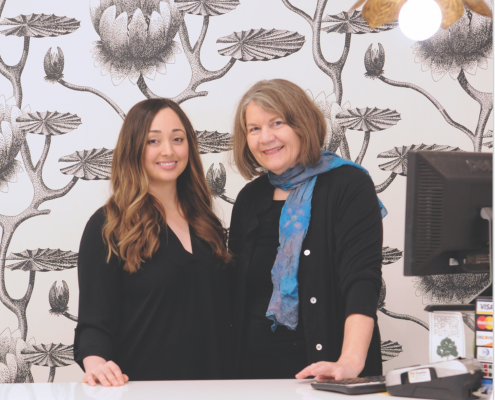 Posh is Ashland's premier certified green spa, offering Oregon's largest selection of Eminence Organic Skin Care, the nation's number one professional skin care line.  Between the estheticians at Posh they have over 40 years experience working with Eminence.  The boutique also specializes in clean, natural mineral makeup in which they carry four different makeup lines for their customer.
Posh Organics is owned by local mother daughter team, Alicia Walcher Croft and Jeanne Walcher.  Alicia is an Ashland High School graduate who came back to Ashland with her husband Jason when they were expecting their first child.  Alicia is currently pregnant with her second baby and although the balance between starting her family and running a business may seem daunting at times, the team at Posh is truly a family and makes everything possible for one another.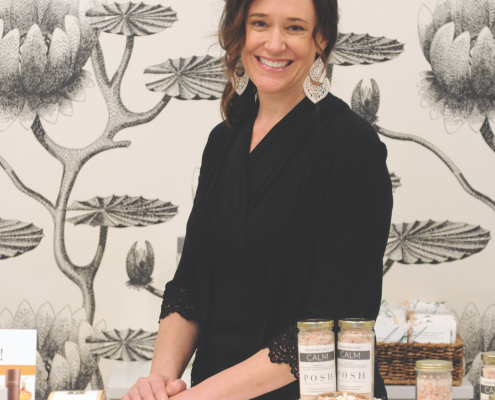 —
"Our staff is composed primarily of estheticians that are highly trained.  They love to educate clients about the most effective or newest ways to combat skin conditions. Whether you need a new skin care routine, non-toxic makeup, or organic hair products, we would love to have you in for a consultation." 
– Alicia & Jeanne
—
·      Organic Facials
·      Organic Peels
·      Dermaplaning
·      Microdermabrasion
·      LED light therapy 
·      Microcurrent
·      Microneedling
·      Waxing
·      Massage
·      Foot Treatments
Makeup:
We decided to carry four different entire mineral makeup lines so that our customers have options on color palates, price point, and different wear. Posh currently carries La Bella Donna, Zuzu, Gabriel, and Jane Iredale.  All of which are cruelty free, non-toxic, beautiful makeup lines.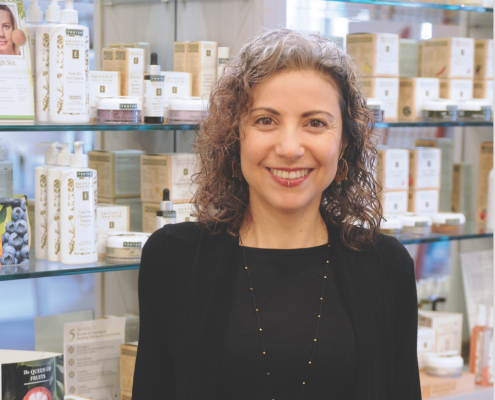 Dermaplaning:
Dermaplaning is our fastest growing facial treatment here at Posh.  Dermaplaning is a method of exfoliation that uses a surgical scalpel to gently scrape off the top layer of dull dead skin cells and vellus hair (peach fuzz) in order to reveal a smoother, brighter complexion. This quick effective treatment primes the skin to allow the penetration of nutrients directly into the skin. The results create a smooth surface for makeup and results in a flawless look.   The glow obtained from this treatment is unbeatable.
Microneedling:
Collagen Induction Therapy (CIT) is a revolutionary treatment that will
give you healthier skin with a more youthful appearance by rejuvenating
your skin's collagen and elastin production.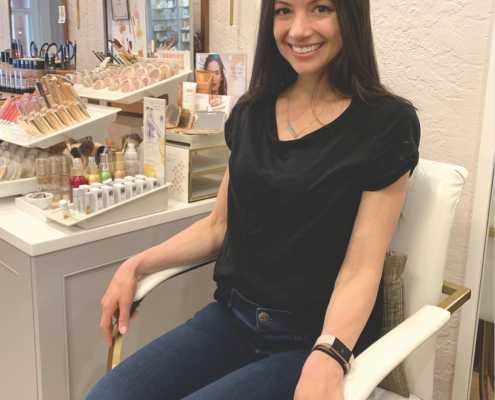 The results we have seen from this treatment have been phenomenal.  The increase in collagen and skin texture is almost unbelievable.  We've also seen some amazing progress with lessoning acne scars!
Other Products:
Skin care and makeup are not the only self-care items we offer at Posh.  We now make our own organic bath salts, bath bombs, body scrubs, and lip polishes.  Along with these luxurious products we also carry organic soaps, candles, eye pillows, neck wraps, non-toxic nail polishes, organic hair care products, fragrances, facial rollers.
—
Diana Taracena, LFT: "I highly recommend the benefits of a professional strength peel to achieve healthy luminous glowing skin."
Samantha Arias, LFT: "I love using Eminence in treatments paired with the Hungarian facial massage techniques.  It gives you immediate results."