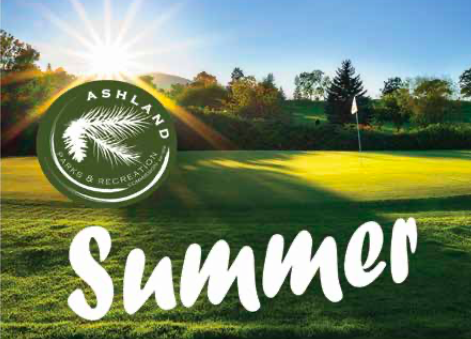 The 2021 Summer Community PlayGuide, "What to Do," is out and registration is OPEN! Learn more and self-register for a recreation program by visiting AshlandParksandRec.org to access the PlayGuide. Watch for the Fall PlayGuide in late August! 
Are you looking for activities for the kids this summer? Check out Parks and Rec opportunities, such as recreation classes, including swim lessons and Rec Swim at the Daniel Meyer Memorial Pool, the Garfield Park splash pad or fun outdoor opportunities to volunteer or simply hang out in one of our parks. More at ashland.or.us/KidSummer. 
Our Senior Services Division enhances the lives ?of seniors by promoting healthy aging, well-being, dignity and independence.  We empower older adults as valued, contributing members of the community and together advocate for the diverse needs of seniors and their families throughout Ashland. More info at AshlandSeniorServices.org.  
Volunteer with Ashland Parks and Recreation this summer! 
Enjoy the outdoors and make a difference this summer by volunteering at North Mountain Park. Join in regular restoration work parties on Thursdays from 9 to 11:00 a.m. Battle invasive species, plant native trees and shrubs and help care for this wonderful park. Tools and friendly training provided. Drop-ins welcome, but join our email list to receive updates on timing and projects! Check the front porch of the Nature Center for info on where the work will be happening that day.
Our Senior Services Division is seeking volunteers for a new program aimed at reducing social isolation for older adults. Volunteer for the Ashland Senior Phone Buddy program. Make a difference in someone's day from the comfort of your home with regular social phone calls. Apply now to attend a training on August 21! 
For both volunteer opps or more information, sign-up or to join an email list, please call or email Volunteer Coordinator Sulaiman Shelton at 541.552.2264 or Sulaiman.shelton@ashland.or.us. 
Join us for the summer concert series, Rock the Knoll, at Oak Knoll Golf Course. This FREE concert series, brought to you by Blackstone Publishing in Ashland, is appropriate for all ages. Performers and dates are:
August 27 – Danielle Kelly SP, 7 – 10 p.m. 
September 10 – Hog Wild, 6 – 9 p.m. 
Find yourself immersed in the beat and experience the best concert series in all of Southern Oregon. Night putting, dancing, delicious food, drink and so much more… Check out your municipal golf course at OakKnollGolf.org, 
Going hiking this summer? View trail maps in the Ashland Watershed by visiting ashland.or.us/ParksMaps. We co-manage 53 miles of trails in and around Ashland. 
Are you familiar with our dog-friendly parks and walks? Discover places to take fido on-leash, and off-leash at the popular Ashland Dog Park. Also, learn about the impact dogs can have on wildlife, even when dog owners are doing all the right things! Complete info at ashland.or.us/DogFriendly.  
For more info visit AshlandParksandRec.org, email ParksInfo@ashland.or.us or call 541.488.5340. Follow us on Facebook and Instagram @AshlandParksandRec and use the hashtags #APRCstayConnected #AshlandParksandRec #APRC #FunItsInOurNature #AshlandWhatToDo