Introducing Illume Aesthetics, Ashland's highest-rated medspa for botox and filler injections, laser treatments, anti-aging treatments & body contouring. Illume Aesthetics is locally owned by Nurse Practitioner Jen Bullock, who is a master injector and expert in facial aesthetics.
Illume Aesthetics is currently ranked in the top 5% of US medspas offering injectables. Its team has over 20 years of combined experience in the aesthetics field and they have over 500+ five star Google reviews. In today's interview I speak with Jen about her company, mission and vision for Illume here in the Rogue Valley and beyond.
Jen, thanks so much for speaking with me today and congratulations to you and your team for the amazing growth and services you have been providing with Illume.
Thank you! It has been a couple years since we have done one of these interviews so I am thrilled to be here. I am both awed and incredibly grateful for the past 6 years we have been serving this community. I started out in a shared office space in the Siskiyou Plaza and quickly grew. We have been in our current location for a little over 5 years and in the past 3 years the practice has grown exponentially.
It is hard to believe that in a small little town like Ashland, Oregon our practice holds the distinguished title of "Fastest Growing Medspa" in the Allergan profile for three years in a row. We are currently in the top 5% of all clinics nationally which means that we do more anti-aging injections with things like Botox and fillers than 95% of the rest of the United States! In fact we have patients that travel from all over the US and even as far as Saudi Arabia to be injected here.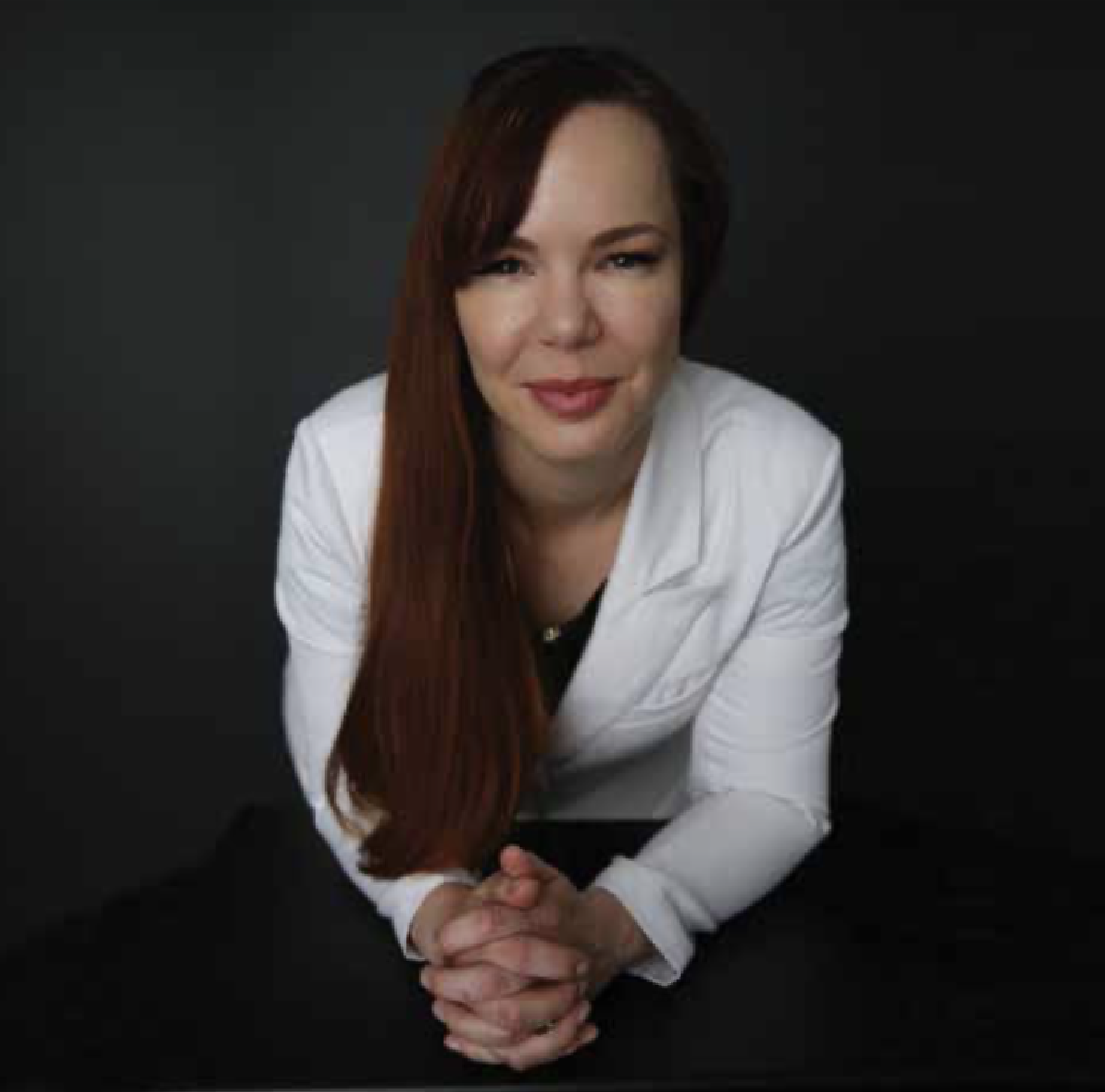 Jen, to begin with can you please speak about the vision and mission statement of Illume?
When I started Illume, it was because I was noticing how MY skin and face were aging and changing. I felt like the hollowing under my eyes made me look tired all the time and that the lines between my brows made me look worried or angry when I wasn't. I wanted to soften and slow the process without losing any of the spark that made me look like me. I sought out the knowledge and expertise to guide my own anti-aging process and over the years have created a unique methodology that seems to resonate with a lot of people.
I am a relationship person. I think it is important to have a provider you can know, trust and grow with. Someone who knows you and your history. Our methodology is built around relationships and building out long-term treatment plans that take into account the primary causes of aging. As we age our skin changes and loses collagen and elastin, causing sagging skin and changes in texture. We start to see wrinkles, brown sun spots and little broken capillaries. We also see changes in volume like flattening of the cheeks, thinning and wrinkled lips, tired under eyes and jowls. With multiple things causing the changes in the health and appearance of our skin, we need more than a single approach to address aging. We use a combination of clinical grade skincare to protect and nourish the skin, injectables like Botox, filler, Sculptra, or Plasma-Rich Protein to soften lines and replace lost volume, and finally we use energy-based devices like lasers or light therapies to repair and reverse the physical signs of aging.
Not everyone arrives ready to dive into treatments like Botox or fillers and that is okay. Even starting by getting on a great clinical grade skincare regimen, a person will see huge shifts in the health and appearance of their skin.
In our first encounter the client sits down with a Nurse Practitioner and goes over their health history, reasons for coming in and discusses overall goals. We take a diagnostic scan of the skin that lets us see things like textural irregularities, pore size, sun damage, fine lines, wrinkles and even inflammatory bacterial count on the surface of the skin. It allows us to get an up close look at what's happening to focus and prioritize the treatment plan. We can also use the scans to track individual progress and the health of the skin over time.
Then we build out an individualized treatment plan that takes into account a person's overall goals, results of the scan, comfort level with specific treatments and of course budget. The treatment plan consists of the recommendations and education needed to make an informed decision about treatments. There are so many confusing options out there and my goal is to provide a simple plan for each person to follow.
Jen, can you give us an overview of the services you are providing in your business?
What we are really known for is our expertise in facial aesthetics and rejuvenation. We do a ton of Botox and filler. We are also one of the few aesthetics-focused clinics who are additionally trained to do Botox for TMJ, migraines or to treat excessive underarm sweating or sweating of the hands, feet or face. We are one of the top laser hair removal clinics but also have lasers to treat sun spots or broken capillaries and facial redness like from rosacea. We have lasers that can provide a non-surgical facelift by tightening the skin along the face and neck. We have lasers that can smooth out pores, reverse fine lines and wrinkles and ones that can treat and eliminate acne scarring. We provide medical grade peels, microneedling, and a variety of customized facials including the Diamond Glow. The Diamond Glow is an incredibly luxurious experience that uses a facial device to exfoliate the dead skin cells, clean out clogged pores and infuse and hydrate the skin all at once.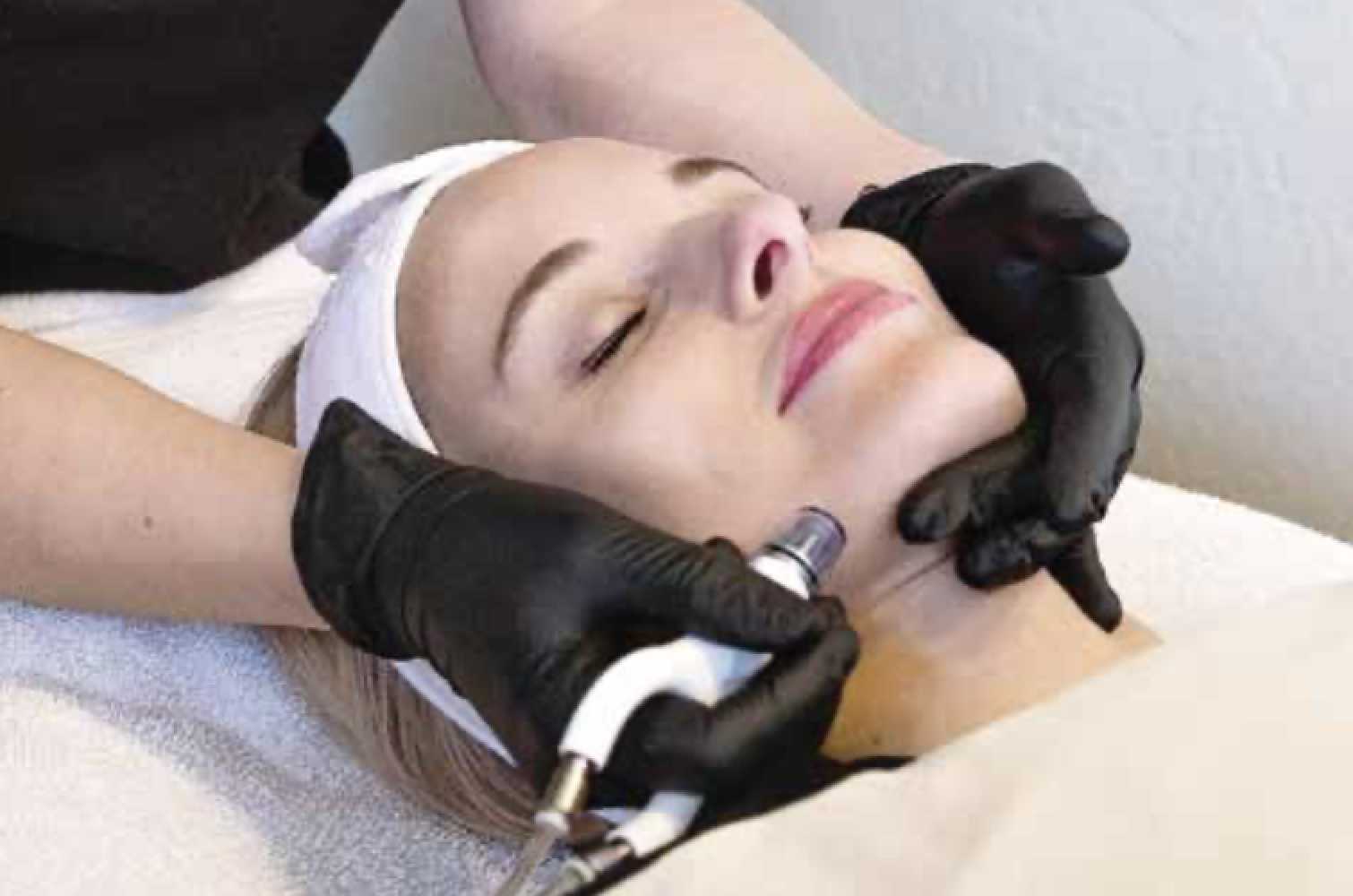 Please tell us more about your clientele and some of Southern Oregon´s favorite local services with Illume.
I tend to attract a certain type of person who appreciates quality and results versus finding the cheapest place to get a service. They value my open communication style (I tell it like it is) and they love the idea of long-term connection. They also tend to be okay if I'm direct about what they do or don't need. I am not for everyone and I don't want to be. That is why there are lots of clinics out there to choose from. We do require a small deposit to hold appointment times and tend to attract patients who understand and respect the time we set aside for them.
For those that love us, they REALLY love us. We are one of the top clinics in the US for a reason. I have been blessed over the years with the best staff. Our mission is to serve and we show up every day to do that. We focus on advanced training and education and work to stay at the forefront of what's new and what's worth bringing to market. We also are looking out for and helping our patients utilize rewards programs and any cost saving advantages that are provided by our vendors. I think we have done really well at creating a good experience for our patients.
Then of course you are supported by an amazing team. Please introduce us.
My staff are a big part of what really makes Illume shine. The girls who work for me all started out as patients initially and because of that really connect with what it is we are working to build. We currently have 2 front office coordinators Kynzie and Sairah who are your first point of contact.
I have an advanced aesthetician Ella who is medically trained in skincare and lasers and two incredible registered Nurses Rae and Lauren who have trained under me for several years and do injections, laser treatments and skin care. I have another experienced Nurse Practitioner who is coming on this new year to build out our women's health, hormone therapy and weight loss programs.
We are actively seeking another full-time Nurse Practitioner to continue to grow so If you know someone who you might think would be a fabulous addition to our team please have them reach out.
Jen, your online testimonials on Google surpasses 500 local reviews. This is outstanding. Will you please share some of your favorites with us?
"I LOVE Illume!
Everyone in the office is so kind & friendly! Communication is great! I'm so thankful a friend recommended that I make an appointment with Jen. Jen has been so helpful and supportive in helping me achieve my goals! The true me, that has been stuck inside, is visible for the first time in years! Thank you Illume" SG
"Jen and the staff at Illume are so awesome. All the ladies are so kind and accommodating. Scheduling is such a breeze, the office is immaculate and comfortable, easy parking, easy to get to, the ladies at the desk are welcoming and immediately offer beverages. I've been twice now for filler/Botox treatment with Jen who is such an awesome and lovely human, she makes the experience so comfortable and easy. The most relaxed I've ever felt around needles, let alone getting needles in my face :) Also they have an awesome membership program. 10/10 would recommend!" MF
"Illume is amazing! They listen to what you want and need and the girls are so friendly and professional. I would recommend them to anyone who wants fabulous skin." JD
"It was my first time getting botox injections and Jen made me feel so comfortable in her chair. She answered all of my many many questions while patiently and genuinely educating me on all of the why's and how's, do's and don'ts. I'm already hooked and can't wait to go back for more facial pampering!!!" LR
"I received a Diamond Glow facial from Rae Shaffer, RN and it was wonderful. Rae is so kind, skilled, and highly knowledgeable in regard to products and treatments, and she always makes me feel welcome and comfortable! The treatment itself included all the steps my skin needed – cleansing, exfoliation, hydrating masks, and additional serums. It was so great I had to schedule another one. Thanks, Illume for being fabulous!" EB
"Illume's 90-day weight loss program completely exceeded my expectations. It is an absolute game changer. About 10 years ago I had a tumor in my spinal cord that drastically impacted my mobility, and that, combined with the medications I now take took a huge toll on my body. No matter what changes I made to my diet I couldn't lose the weight. That stubborn belly fat just wouldn't budge. I was feeling sluggish and tired all the time. After debating for several months, I finally decided to give it a try. I'm so glad that I did.
I am down over 30 lbs. and feel better in my body than I have felt in over a decade. I am tapering off the shots now and feel like this weight loss has enabled me to get back some of the energy I used to have, and despite the mobility issues, I feel like I am more active with my family and engaging in more physical activity. I'm sleeping better, and my wife says I'm not snoring anymore. If you have been on the fence about giving it a try, make the call." JG
"My experience was absolutely wonderful with Jen. I'm new to the area and needed to find someone that I trust with my skin. I was immediately so comfortable with her, and her knowledge and expertise was evident from the start. I am so thankful I found her!" AE
"I have struggled with excess underarm sweating for years. It has been something I've been deeply self conscious of for a long time. I received some Botox treatments here in my underarms to treat the sweating by the nurse injector Rae, who is so sweet and made me feel so comfortable. It's set in now and it has changed my life with how significant the results were. If this is something you struggle with you absolutely need to come here! The entire staff is so wonderful and just made my experience so awesome. They have changed my life significantly!" SM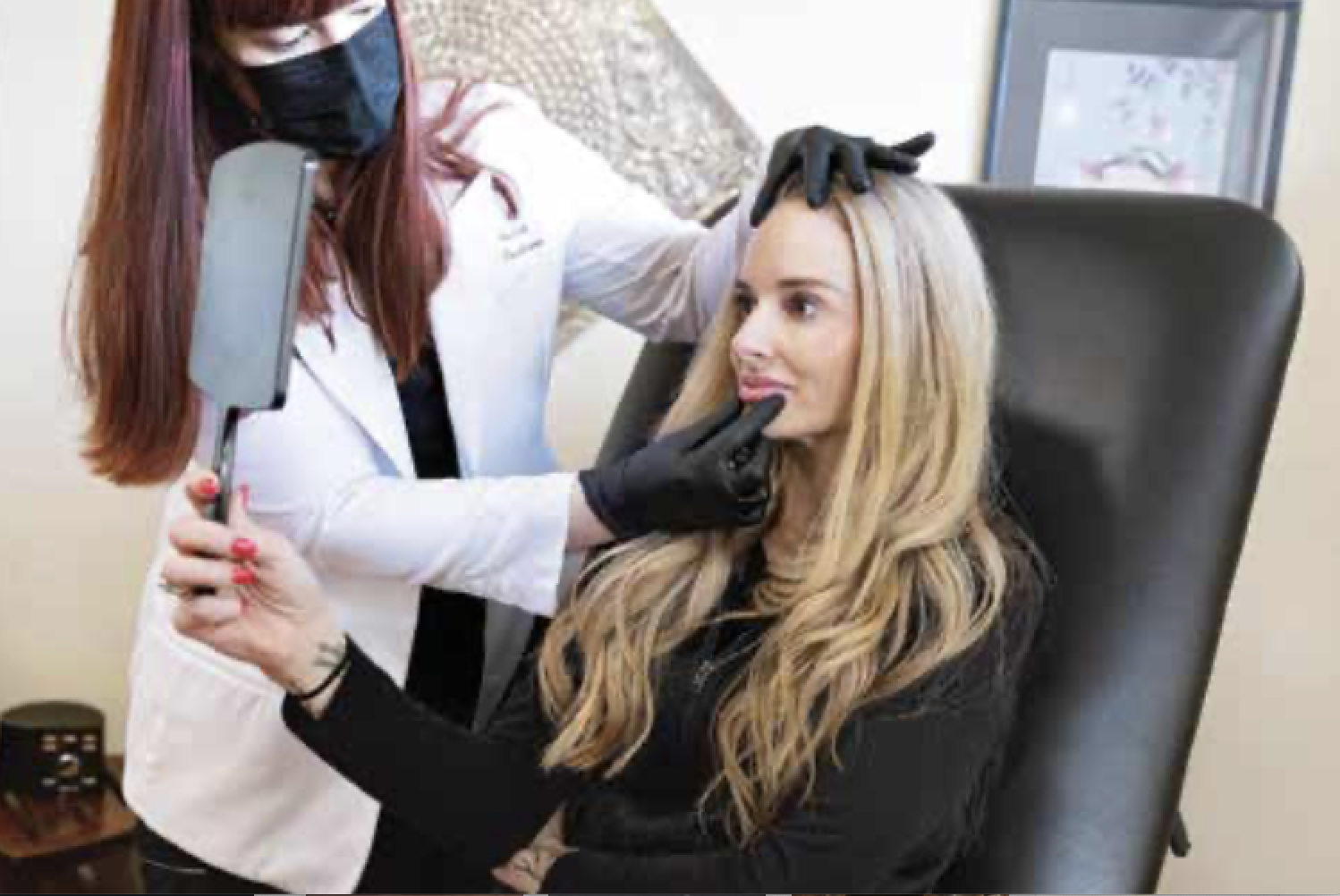 Jen, you have some cutting edge therapies for weight management and loss. Will you please tell us about them?
We started offering medically assisted weight loss a little over 18 months ago. I had been unable to lose 40 lbs I had gained during Covid. I tried a strict diet and exercise for 4.5 months and only lost 2.5 lbs. My body had changed, the weight just would not shift and I felt really defeated. I tried two other medically assisted weight loss programs and had awful experiences that made me very sick. I set out to find and design a program that was safe and effective for most people and I did. We have been successfully providing a program that allows most people to safely and effectively lose about 10-13 lbs a month while never feeling hungry or having side effects like muscle wasting or hair loss which unfortunately seem to be common in a lot of other programs.
What I designed is an easy weekly weight loss injection along with nutrition guidance to ensure patients lose fat and not muscle, movement recommendations to keep you healthy and strong, and weekly support and accountability. The program has been very successful.
What are the biggest misconceptions you feel your clients have when first starting to work with you?
I think there's still some stigma and a lot of misinformation out there around getting aesthetics treatments. Some people worry that if they do anti-aging treatments that they will be judged or they may worry the treatments will leave them looking frozen or fake. We have all seen plenty of examples of really bad filler or frozen expressionless faces. Most treatments when done right will never leave you looking like you have had anything "done." The goal is to subtly but powerfully enhance and reverse the signs of aging so you look like yourself but rested and refreshed.
What are you most proud of in the work that you do?
We have done a really good job of creating a safe space that is relationship-focused. If you look at the reviews we get, most everyone talks about the people who work here and how comfortable they felt coming in. Not every person can be made happy and not every person is a great fit to work with us but we do our best to really serve from the heart and provide the best experience.
Jennifer, you offer a great membership to Illume Aesthetics. Please tell us about it.
Our membership is the foundation of Illume. We have over 350 members currently. As I have previously stated, I have always been relationship-focused and that principle was the catalyst for creating our membership. In the aesthetics realm a lot of times patients bounce around trying to find the best deals or specials. Over the years, I got tired of patients coming back to have us fix things done in other places or reporting stories of weird treatment experiences. We are quite possibly the most expensive injectables clinic if you don't have a membership. That said, we are likely the most cost effective if you do have a membership.
It's rare to find great pricing and experienced providers. Most inexpensive providers are newer or lack a lot of experience. Our members get access to members only pricing on fillers, Botox, lasers, facials and skincare and get to see providers who are extensively trained.
You also do a lot of education in the work that you do. Please say more.
I am a science nerd at baseline. I love clinical studies and research. I often select new treatments, skincare lines and technology based on that research. I like to be able to have tangible evidence that I can share that says, "This has been proven to work and here's the data." I realize most people don't operate like that, so I try to distill that information into easy soundbites and handouts that go along with the treatment plan. Here's what we are doing and here is why. We are working on focusing our education around seasonally appropriate treatments and have a newsletter with that built in along with Illume news and any specials or offers we have going, Signing up for the newsletter is a great way to get to know us better and learn a little bit about different products or treatments.
Where do you see Illume going over the next 5 to 10 years?
We have some exciting things happening this coming year. I love teaching and have continued to open the practice to provide training for aspiring aesthetics providers. I am looking to expand and do more of that and really focus on sharing our methodology. We are working on a non-profit this year that focuses on patient safety. We hope to work to establish standards of care and provide higher quality education for the industry. Finally, we are finishing the final steps in franchising so that we can share Illume in other areas. We plan to open 45-50 new Illumes over the next 5 years.
What advice do you have to our readers wanting to learn more in the work that you do?
The best way to connect with us is to get scheduled for an in-person consultation. That way we can get to know one another and see if we are a good fit to work together. I would encourage you to go to our website and sign up for our newsletter to keep up to date with everything Illume that is fit to know. Finally, we are also hosting our annual holiday Soiree Sunday December 3rd at the Ashland Hills Hotel. It is a great time to connect in person and a really fun event. We will have tickets available either online or by calling to reserve your spot. We always sell out so if you are wanting to come get your tickets early.
Thanks so much for speaking with us today.
Thank you!
Learn More:
Illume Aesthetics
993 Siskiyou Blvd Suite 1, Ashland
www.illumeaesthetics.com
541-631-8387