Interviews
J. Austin Coin & Jewelry Live 24 Hours-a-day Metals Trading
From local brick-and-mortar  showroom to live 24 hours-a-day metals trading, your trusted favorite J. Austin & Company has launched a new website FortuneReserve.com to enable you to trade metals anytime you want while still dealing with your trusted local business. In this interview I speak with local owners Mark and Andrea Hutto about the Coin & Jewelry business and beyond.
Andrea & Mark, thanks so much for speaking with me today and congratulations on the expanded services of J. Austin & Company. You are now celebrating 13 years here in the Rogue Valley and more than 25 years in business.
Mark: Certainly, first let me express how grateful Andrea and I are to be celebrating our 13th year here in Ashland, in the heart of the Rogue Valley. It's a privilege to serve this community. The relationships we've built over the years are truly the bedrock of our business.
For those readers who don't know you, what prompted you to enter this line of business, and what sets your company apart?
Mark: I grew up around coins and precious metals. My father was in the business, so you could say it's in my blood. My specialty lies in investment-grade metals like gold, silver, and platinum, as well as collectible coins and banknotes.
Over the years, I've gained an in-depth understanding of market trends and valuations, and I always aim to offer our clients the most informed advice possible.
Andrea: I developed a passion for the industry from a unique perspective. Initially captivated by ancient and medieval coinage, I quickly expanded my interests to include jewelry, and have accumulated over two decades of experience in the diamond and jewelry trade.
Each of us brings unique strengths and specializations to the table, making our venture not just successful, but incredibly fulfilling. It's this combination of experience, adaptability, and a broad suite of services that we believe sets us apart.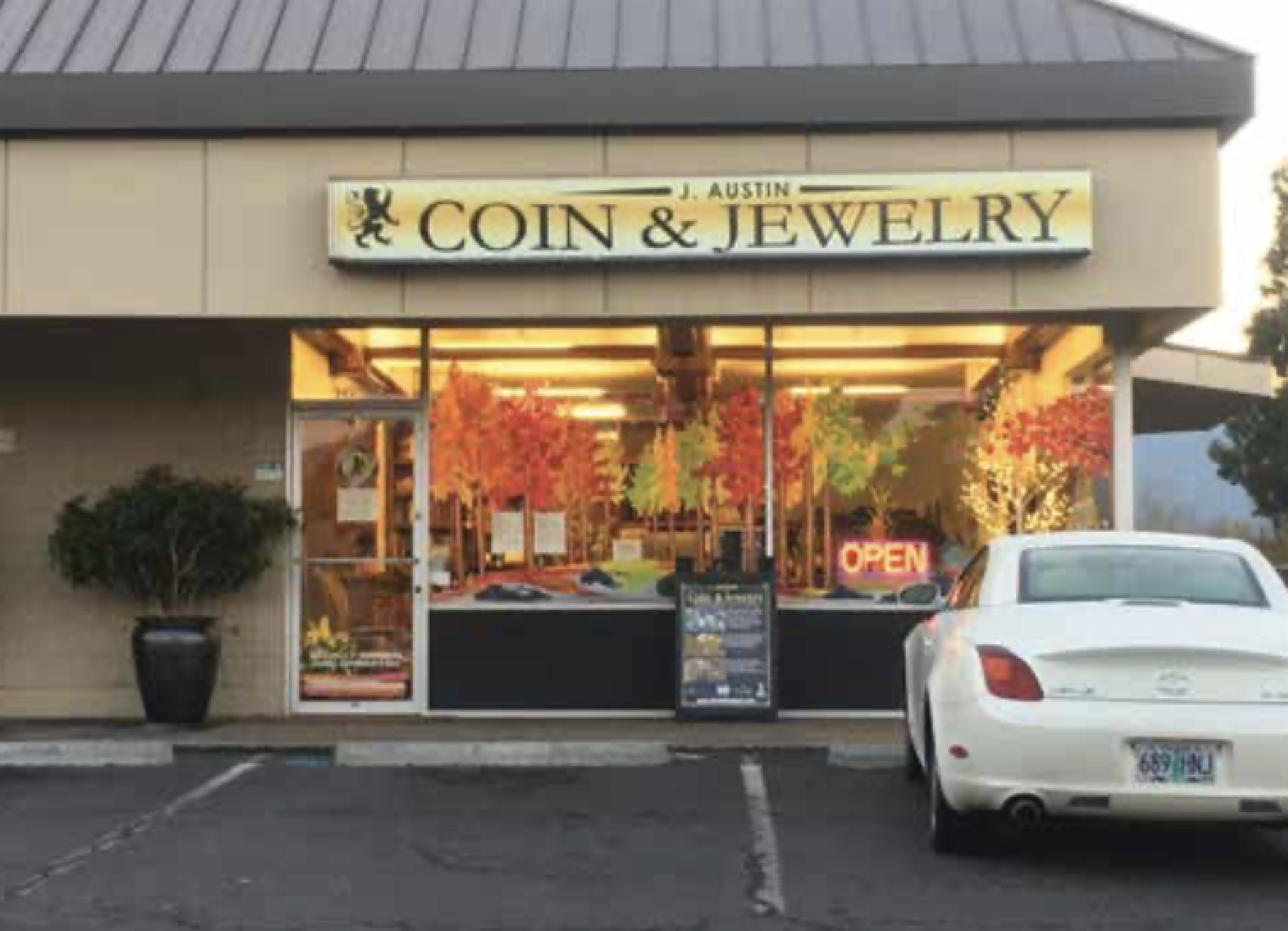 You guys did quite a bit of traveling and work in the trade when you were younger. Please say more.
Andrea: When we first started dating, we would travel across Europe to collect distinctive ancient and medieval coins. Having a meticulous eye for detail and knowledge of the history behind these coins have been invaluable to our business, enriching the customer experience, especially for collectors. Mark also traveled extensively throughout Asia for many years and cultivated connections in the jewelry trade. This allows us to offer a comprehensive range of options for our clients, including having access to diamond trading partners worldwide.
Can you talk about the goals and mission of setting up your physical storefront and now how it weaves into your expanded online services with FortuneReserve.com?
Mark: Since our humble beginnings in 1997, we've been keenly attuned to our customers' needs and have adapted accordingly. Initially the physical storefront was established to offer specialized, direct-to-consumer services in precious metals and fine jewelry, building on our wholesale roots.
Recognizing the growing online demand, we launched our online platform FortuneReserve.com. It was a year-long endeavor that has transformed the way we do business while extending our reach. The site offers live trading prices and multiple payment options, providing both convenience and transparency. It's designed to build trust, bridging the gap between the digital world and our physical storefront.
Andrea: Many clients who've moved out-of-state continue to engage with us, affirming the success of our hybrid model. Whether in-store or online, our mission remains the same: to offer high-quality, trustworthy service in a secure environment.
Specifically, what benefits does 24-hour access bring to your customers?
Mark: Our online platform offers multiple benefits to our customers.
First and foremost, the precious metals market can be highly volatile and often sees fluctuations outside of normal business hours. With 24-hour access, our clients can take advantage of market dips when they occur, allowing for more strategic buying and selling decisions.
Andrea: Additionally, we understand that people have varying schedules and commitments. By offering around-the-clock online service, we're making it convenient for customers to browse and make purchases at their leisure, without having to carve out time during their busy day to visit our physical location.
So, the 24-hour access not only provides the flexibility to capitalize on market trends but also accommodates different lifestyles and schedules, thereby enhancing the overall customer experience.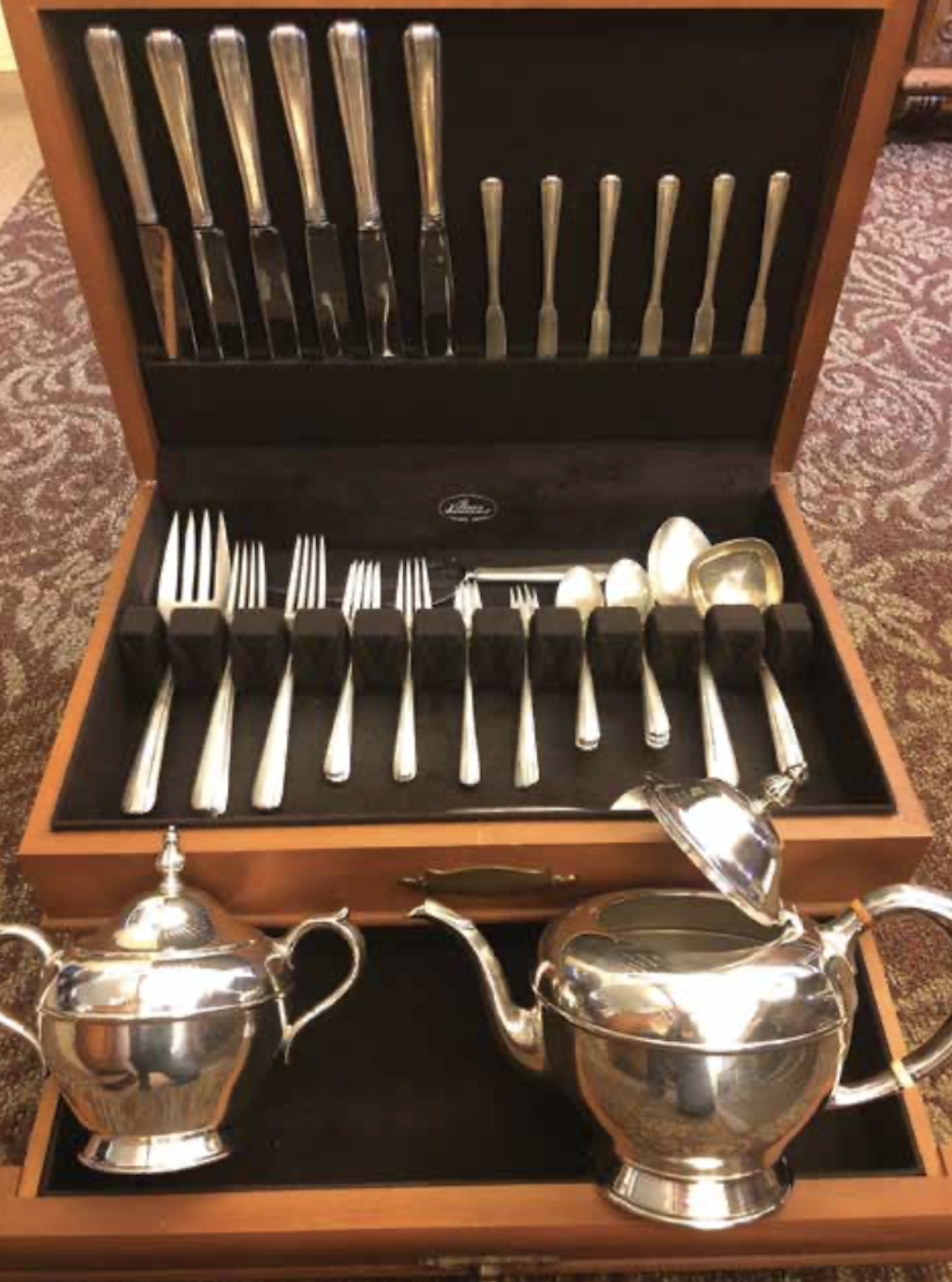 Andrea, you mentioned you have bought an unusually large number of sterling flatware sets during this past year. Why was that and what are you recommending to sellers?
Andrea: Yes, we've seen a noticeable uptick in sterling flatware sales, largely due to generational shifts. Millennials and Gen Z are more interested in experiences than in collecting items like sterling silver tableware. This leaves many older individuals wondering what to do with these valuable pieces.
Given this trend, we recommend sellers consider converting these assets into something more relevant to them. The market for sterling flatware is strong, and selling through our trusted platform ensures a fair and accurate valuation.
Mark, what do you enjoy the most about the work you do at J. Austin & Co.?
Mark: Without a doubt, the people! Our clientele is incredibly diverse and knowledgeable, from world travelers to retired experts in various fields. The treasures they bring in, particularly exciting coins, are not just transactions but learning opportunities. This continuous learning keeps my passion for the trade alive and makes every day in the shop an adventure. The rich interactions and the stories behind each item we handle make this work incredibly fulfilling.
Please tell us about the current diamond market. Why is it a bit tricky right now?
Andrea: The diamond market is currently facing challenges that are affecting everyone in the industry. From the rising presence of lab-grown diamonds to general market uncertainties, it's a complex landscape right now.
If you're considering parting with a diamond, know that these market trends aren't just numbers; they affect real transactions. While the environment is complicated, our aim remains to provide an informed and empathetic service as you navigate these decisions. Thank you for understanding that we all are adapting to a market that's in flux.
Your business runs primarily by appointment. Please tell us about your schedule.
Andrea: Despite this digital expansion, we continue to value the intimate, personalized service that has been our hallmark. Our appointment system in particular ensures that our clients receive the focus and privacy they deserve.
We are available in Ashland Tuesday through Friday between 10 am and 5 pm. We reserve Mondays for our Grants Pass clients. Our staff is splitting their time between the needs of our two showrooms, the websites and our national and international trade networks. Please be flexible, the feedback is that dedicated appointments are great and worth it.
Thank you very much for speaking with me today. Do you have any last thoughts or advice for our readers?
Mark: Given the economic uncertainties we're facing, particularly with high inflation, now may be an opportune time to consider diversifying your portfolio. Precious metals like gold and silver have traditionally been a stable store of value.
Also, if you find yourself holding onto items you no longer use, consider their potential value.
Instead of letting them collect dust, they could be converted into assets that better serve your current needs and financial goals.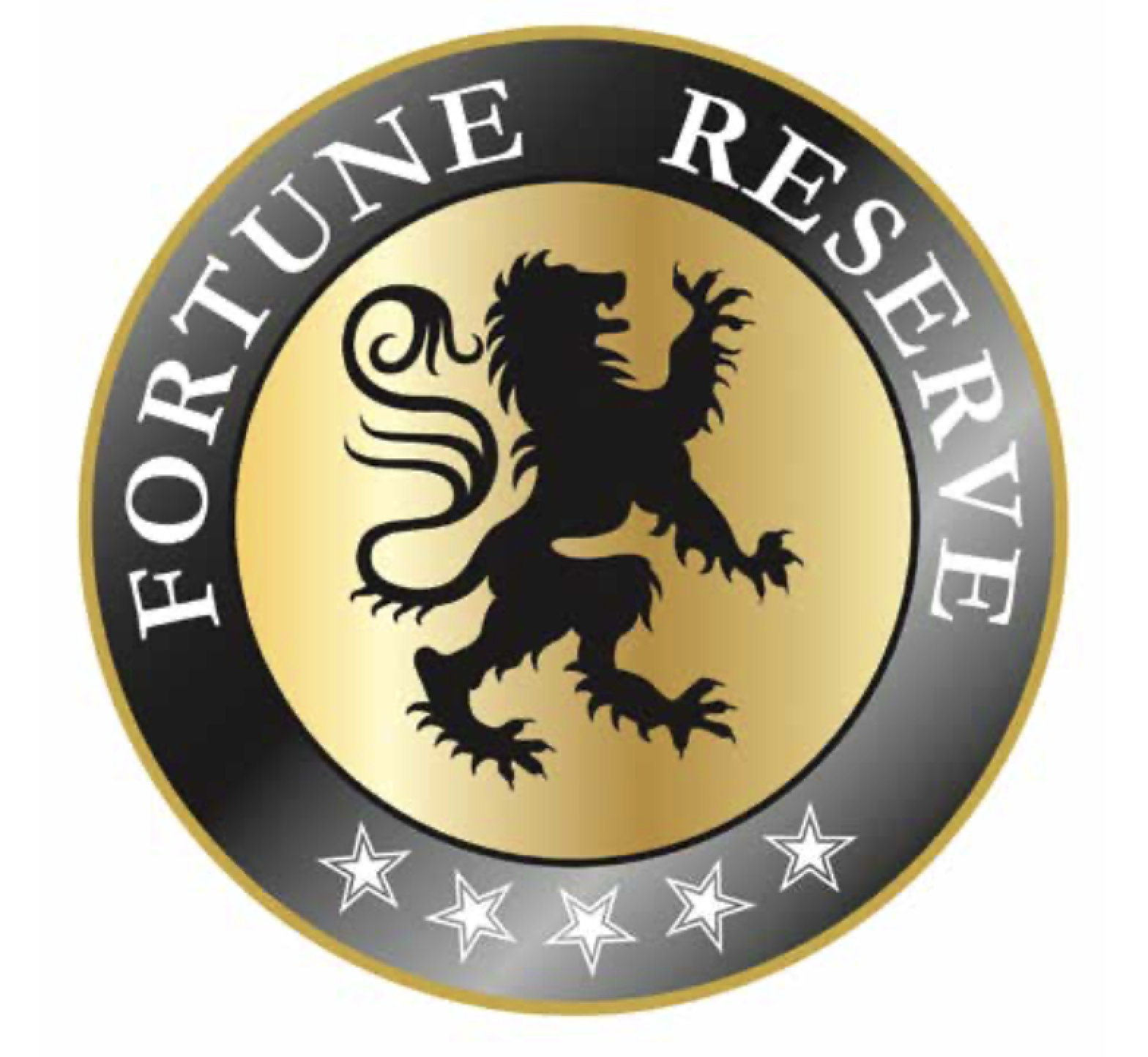 Learn More:
To find out more, call J. Austin & Co. for an appointment.
Available Tuesday through Friday 10 AM to 5 PM in the Ashland Shopping Center
1632 Ashland Street,
Ashland, OR 97520
541-482-3715
Specializing in the following Services:
• Gold, Silver, Platinum and Palladium Bullion Trading
• Purchasing Estates – Scrap Gold, Diamonds, Antique and Vintage Jewelry,
Pocket Watches, Rolex, Omega, Patek Philippe, Sterling Flatware and Hollowware, Collectable Coins
• Estate and Insurance Appraisal Services
• Jewelry Retail