Articles
Mark & Andrea Hutto J. Austin & Co. – Coin & Jewelry
Mark and Andrea Hutto began developing a passion for ancient coins while living in Europe as young college students. Their love for history coupled with Mark's family background in precious metals eventually grew into a full-blown business specializing in wholesale and retail of precious items. Together Mark and Andrea have traveled the world making it their business to deliver the highest level of customer service to their clients. 
Now celebrating their 11th year in business here in Ashland, they have helped many to grow and secure wealth in our community. J. Austin Coin & Jewelry specializes in buying and selling gold and silver bullion, collectible coins, diamonds, and high-end watches. You can also feast your eyes upon a curated collection of fine Estate jewelry in their showcases. In today's interview, we catch up and reflect on the past ten years here in Ashland as well as look forward into the future. 
Hi Mark and Andrea, thanks for taking the time to speak with me today. How have you been?
Thank you for having us. It has been a tremendous couple of years, but we are doing great! We are staying healthy and busier than ever.
I love how the relationship between LocalsGuide and J. Austin has evolved over the years. From the time a decade ago of coming into your store with my ten-year-old son, to you guys visiting me and spending New Year's Eve together in the remote cloud forest of Costa Rica. We are always speaking from wherever we are traveling in the world. Ashland Community is truly important. 
Absolutely. For us work is more about people and the relationships we have built along the way. When the first lockdowns happened in March of 2020 there was genuine panic. We were receiving fifty to a hundred calls a day, so we knew we could not just shutter our doors and abandon our neighbors. There were extreme shortages in the precious metal supply chain affected by both international and domestic lockdowns. Our solid relationships forged over the last couple decades allowed us to secure goods and were able to place orders for our clients. I think the last 20 months have shown people who they can count on during troubled times. We were really, really exhausted both physically and mentally but looking back we definitely made the right decision for us and the community at large.
COVID-19 has brought all sorts of changes upon the world. How have you evolved your business to meet the needs of your customers during this time?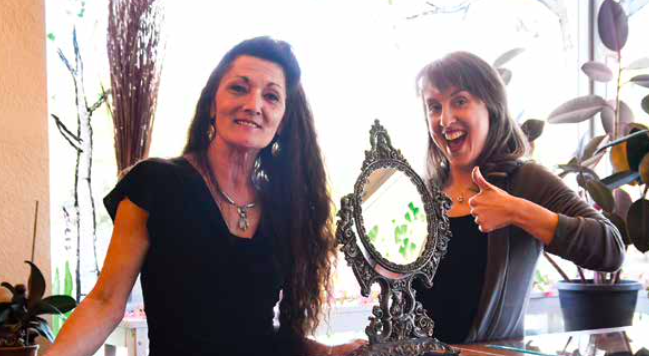 Last March we implemented a locked door policy in order to limit the flow of traffic and began sanitizing after each client. We also bought an ionic HEPA air filtration system along with ozone to keep the air clean. Additionally, we had to implement an appointment system, and the response from our clients was overwhelmingly positive. 
It turns out that most people prefer the privacy and the undivided attention this system affords them, so we decided to make it permanent. We are still happy to accommodate people who show up unannounced, as long as we are in between scheduled appointments we are happy to help.
Andrea, what tips or advice do you find yourself continually sharing and repeating with your customers?
Diversify your assets. Everybody has heard about the "eggs in a basket" analogy. Well, do not put all your eggs in a single basket. Our economy is not exactly healthy, and inflation is on the rise. Gold has been and continues to be a store of wealth for thousands of years, so make sure that you have gold and silver in your portfolio. 
Mark, how has your perspective changed on your industry as it has grown and evolved over the past quarter of a century?
In the internet age more and more people have access to coins and collectables. Remember, when you had to plan your vacation through a travel agency? It used to be that you could only get a particular ancient Greek coin if a dealer traveled to Europe and brought it back for you. Now both dealers and clients can reach each other across continents. Of course, that brought forth a host of new issues, as it is easier than ever for dishonest people to hide behind a computer monitor. This is why brick and mortar stores are preferred by larger investors. They want to meet the person with whom they are dealing and see and feel what they are buying. You can understand more about a person and their services when you are face to face with them. 
So, what are the pros and cons of buying coins and bullion online?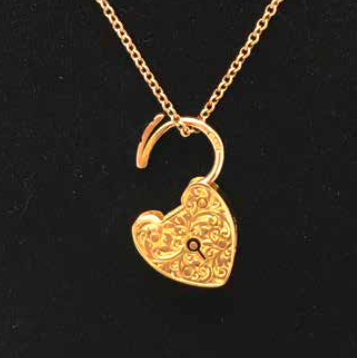 The pros include convenience of course. You can stay in your pajamas and browse a massive virtual inventory of goods. Sometimes the prices may also be a bit lower than what you'd pay at your local brick and mortar store. However, this is not always the case, often we are cheaper than online outlets, because when we buy locally, we have fewer costs associated with transporting materials. 
The cons include giving up your privacy, as everyone knows that once you do something online it becomes part of a permanent record. You also must wait for your items to arrive in the mail. Some years ago one of the largest online dealers filed bankruptcy while filling orders, leaving over 160 million dollars in orders in limbo, and requiring some who had received orders to participate in the bankruptcy courts distribution of remaining assets. But the most common drawback I see is the lack of guidance. We can help our clients avoid costly financial mistakes by recommending the items that hold the most intrinsic value and are easiest to trade. You get direct and clear answers in our shop, and you get an entire half an hour to discuss the deal. You will never get that online. 
Andrea, we spoke about insurance appraisals and costs a few months ago. Did the Almeda fires affect you and your business at all?
Who hasn't been affected in some way? I'm very grateful to have my home and my business intact. I camped out in the office overnight because the roads were closed, and I could not get home. Ever since the Paradise, California tragedy we have been assisting fire victims with recycling damaged precious metals. The Almeda fires were a stark reminder for locals to take inventory of their valuables, and make some tough decisions whether to sell, or keep and of course update their insurance appraisals on their coins and jewelry. This is a service we offer, and it helps everyone sleep better. 
On the lighter side of things, what was the most interesting project you have tackled this year?
Mark: We handled our single largest transaction of seven figures this year. It tested my employees and my business model, but everything worked perfectly as designed.
Andrea: I really enjoyed redesigning an exceptional Art Deco pearl clasp into a more wearable piece. Amid all the stress and grief, it was refreshing to create something expressing beauty and joy. That might seem mundane, but sometimes the most interesting things are the least expected ones. Once your business is established, you worry less about cash flow and start noticing the little things.
Do you have any closing thoughts guys?
We're glad we do these interviews because every week we meet people who are new to the area and need a local option for jewelry repair and appraisal, bullion trading or Estate evaluations. A client once told me the population of Ashland turns over completely every decade or so, and we have seen more out of state license plates than ever before. This is a major time of transition and re-evaluation; we are happy to help solve problems with our experience and up to the minute real market knowledge.
To find out more, call J. Austin & Co. for an appointment.
Available Tuesday through Friday 10 AM to 5 PM in the Ashland Shopping Center
Services:
 • Gold, Silver, Platinum and Palladium Bullion Trading
 • Purchasing Estates – Scrap Gold, Diamonds, Antique and Vintage Jewelry, Pocket Watches, Rolex, Omega, Patek Philippe, Sterling Flatware and Hollowware, Collectable Coins
 • Estate and Insurance Appraisal Services
 • Jewelry Retail and Repair
Learn More: 
J. Austin & Co.
1632 Ashland Street, Ashland
Tel: 541-482-3715 
www.jaustinbrokers.com