For the past 10 years we have followed the story and growth of locally-owned True South Solar. With its commitment to sustainability in commercial, community, and private energy solutions, True South Solar stands as a leader in its field. In today's interview, I speak with local owner Eric Hansen about the company's vision and commitment to being the go-to solar and battery contractor here in Southern Oregon.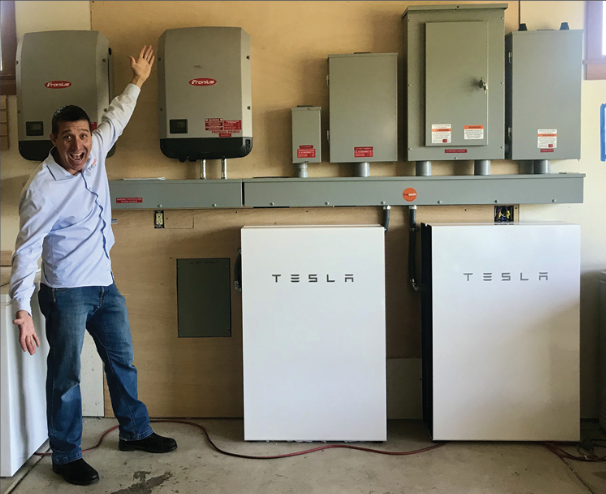 Eric, thanks so much for taking the time to speak with us today! We always have great conversations and they always seem very timely and supportive to our community.
Thanks, I'm always grateful to provide updates to the community on solar. We're the largest local installer, and we are committed to supporting the growth of solar. Our approach is one of education and community connection. The more people can learn about the benefits of solar, the more individuals and companies will see it as a simple and smart decision.
To begin with can you please describe the dream of your customers? Why do people choose to go with solar and why is now a great time to get invested?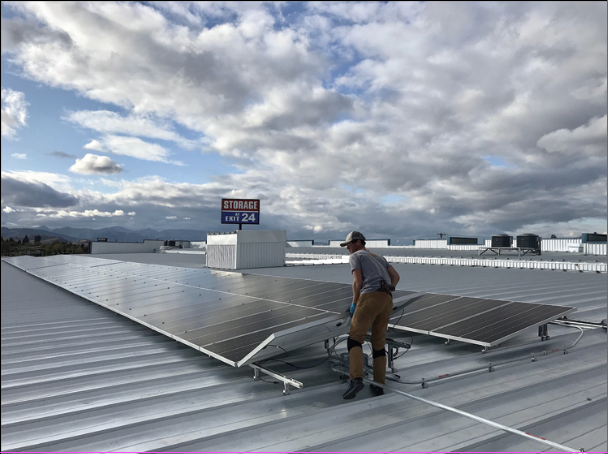 There are many important reasons our customers have when they choose to go solar. Besides the huge environmental impact that you make when switching to a renewable energy source, our customers are concerned with the possibility of power outages and high electric bills. Right now our world needs the stability and sustainability of solar.
From our perspective, it's a great time to switch to solar energy because it increases your resilience, especially when combined with a battery system, such as the Tesla Powerwall.
This combination of solar plus storage, will allow you to save money on your monthly electric bill, plus continue to keep the lights on if the power goes out — or is shut off.
True South Solar has always worked hand and hand to make solar accessible and affordable for everyone. Please talk more about your company's approach.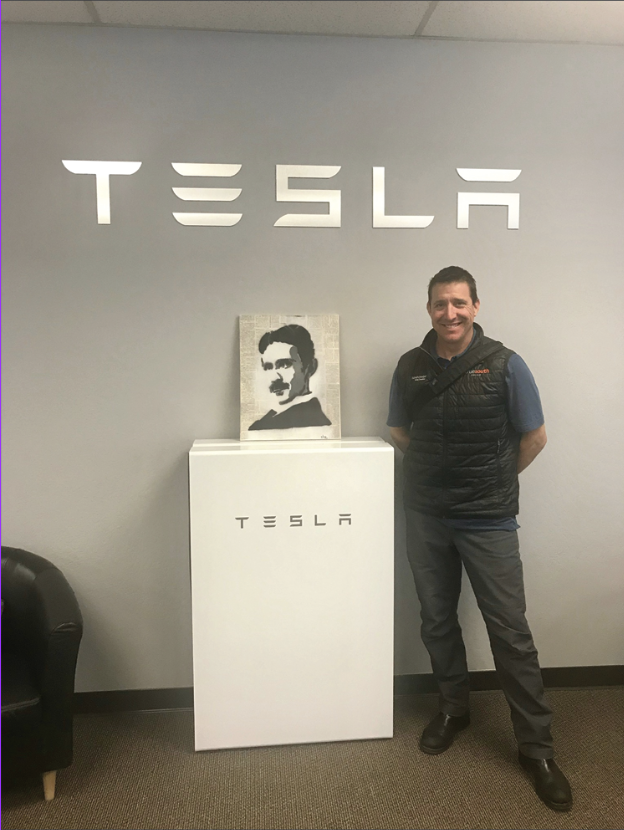 At True South, we strive to make solar as easy as possible. Sometimes it's thought of as a luxury only available to the rich, but that's simply not true. Working class families have solar too. We partner with a credit union to provide zero money down loans, specific to solar, and take time to work with our clients so they feel comfortable and confident in the investment they are making. There is also a new "low-income" program through Energy Trust of Oregon that gives increased incentives for those who qualify under their guidelines.
Tax incentives continue to be great for transitioning over to solar systems. Please say more.
Yes, going solar right now is a great deal! We take full advantage of tax credits and incentives for our customers. Unfortunately, we see a trend that is decreasing the incentive amount every year. For instance, last year it was 30% of system cost, and now it's 26%, and from everything we know, it will continue to decrease.
If you're planning on taking advantage of tax savings, we encourage everyone to reach out to us now!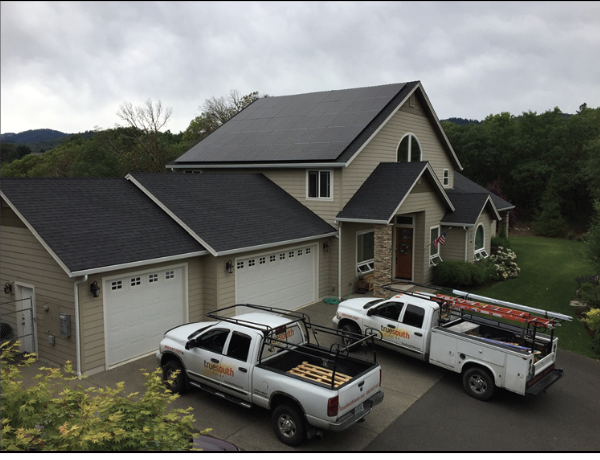 Eric, pragmatically speaking, money in the bank is not going to necessarily provide the assurance that a solar system can when installed on one's property. Please say more.
Reducing monthly bills, or lowering your operating expenses is a smart way to manage your house or business — I don't think many people will argue with that. As energy prices continue to rise, solar gives you the independence to produce your own electricity. Many of our customers are also installing Tesla Powerwalls, giving them the ability to continue to power their home in the event of a power outage. Nobody wants to lose their freezer's food in a prolonged power outage.
Eric, can you give us an overview of the specific areas of focus True South Solar is currently focusing on?
Our biggest focus is on solar plus storage. Most people are familiar with the environmental and financial benefits of solar, but we have seen an increasing demand for a system that can keep producing power even when the grid goes down. In order to accomplish this, combining solar with a battery system is the solution. We are the only solar contractors in Southern Oregon who are certified Tesla Powerwall installers. We are really excited about these systems because it offers our customers a way to keep power even if the grid goes out which is a reality in our valley especially with frequent fires in recent years. The Tesla Powerwall is, hands down, the best battery solution for a residential system currently on the market. Not only is it the best technology, but it is the least expensive.
Now more than ever I imagine that it would be very appealing to be able to sell or purchase a home with an existing solar system.
Definitely, solar can increase the value of your home if you are looking to sell. If you buy a home with solar, you will most likely be saving $200-$500 per month for the life of the system. The systems we install are built to last 40-50 years. Beyond the financial savings, personally, I feel good about having solar on my own home which powers our home and an electric vehicle.
Eric, what are some of the most important questions we need to be asking ourselves when choosing energy independence?
We need to be asking ourselves, what are our priorities? If you have an electric bill, you will be putting money towards this energy no matter what. I encourage people to think about where they want that money to go. Most of us don't know that we have a choice in this decision, but we do.
You don't have to buy your energy, you can produce it yourself, from a clean source, and save money! Solar is an investment in your future and the future of our young people. It's not only a contribution to protecting our environment, it's truly a smart investment for your personal energy consumption. We also need to be asking ourselves, "what is the value of keeping the lights on during a prolonged power outage?" Our families safety and security cannot be understated.
Eric, would you mind sharing any fun success stories or testimonials with us that capture the essence of True South Solar?
Of course! One story that we are all connected with is a solar project we have been working on for almost a year. The solar project is for the Boys and Girls Club of the Rogue Valley in Grants Pass. We partnered with them to apply for a grant through Pacific Power's Blue Sky program.
We found out early this year that they received the grant, allowing them to put in a system that will offset almost 60% of their electric use at their facility. This means they can put that operating expense to supporting other programs for the young minds and bodies that are able to learn and grow as a result of this amazing organization. Their mission is "To provide year-round positive, fun and safe places for all youth, helping them to build self-esteem and develop skills necessary to make right choices, becoming responsible and productive citizens." True South Solar is a huge supporter of this mission, which is why we are so excited to be a part of this amazing project.
As part of your efforts to expand solar into our community, we will be teaming up together to host an informational webinar "Solar 101" on July 15th, 2020. Can you please tell us more about this presentation?
I will go through an introductory "Solar 101" presentation that talks about the basics of solar electric systems, features, highlights, and what it means to be on battery backup and how it can benefit a family or business. This webinar will be streamed live on LocalsGuide and on Facebook. It will be part of the ongoing LocalsGuide Webinar Energy Independence Series.
Eric, great to talk with you today. Do you have any last thoughts or comments you would like to share with our readers?
Going solar is easy! Give us a call and let us get started on a proposal for you. In these times of social and environmental change, this is something anyone can do to impact themselves and their community.
Learn More:
True South Solar
125 Clear Creek Dr, Ashland
truesouthsolar.net
800-947-1187