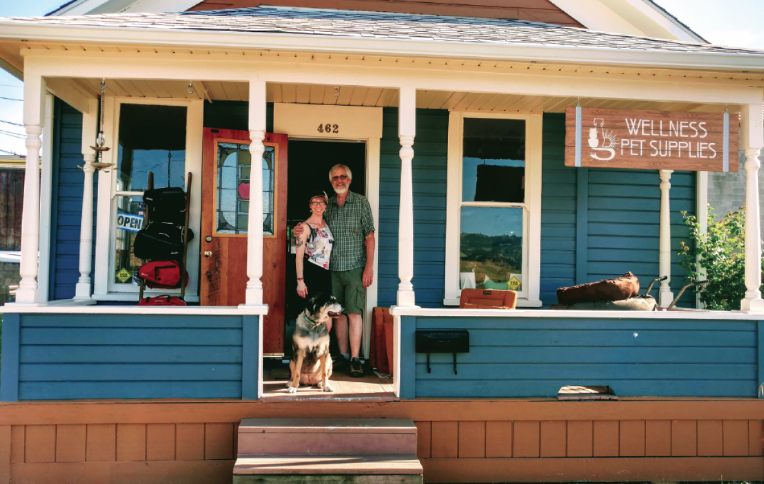 This is a time of unprecedented change, and while we are all adapting to new social norms and adjusting to new ways of living, there are members of our community facing heavy realities. We at Wellness Pet Supplies want to help those in our community who have been hit the hardest due to the pandemic by providing food to keep pets on the diets that work best for them. We have been offering discounts to those who could use the extra help where possible, but it does not seem to be enough. We are hoping that with the support of our community, we can raise enough money to keep more pets fed and healthy in Southern Oregon.
100% of funds collected will go directly to buying pet food for those in our community who have been financially affected by this unprecedented circumstance. We will keep a list of people who need help and provide them with the food that their pet has been on, even if it is not a food that we carry. This will help reduce the stress on the pet's digestive system and give their owner peace of mind during this stressful time. We will not make a penny from this fundraiser. Our purpose is to serve our community. If there are any funds left over from this campaign, we will donate it to Friends of the Jackson County Animal Shelter and the Southern Oregon Humane Society.
"We are not all in the same boat. We are all in the same storm." If you find yourself in a position to spare funds and want to help those in our community keep their pets fed, please consider donating to our cause by clicking the link on our website wellnesspetsupplies.com, or search "COVID-19 Pet Food Relief Fund for Southern Oregon" on gofundme.com, or type "https://www.gofundme.com/f/covid19-pet-food-fundraiser-for-southern-oregon" in your address bar. If you would like to help but are not able to make a monetary donation, please share our GoFundMe page on Facebook or Twitter.