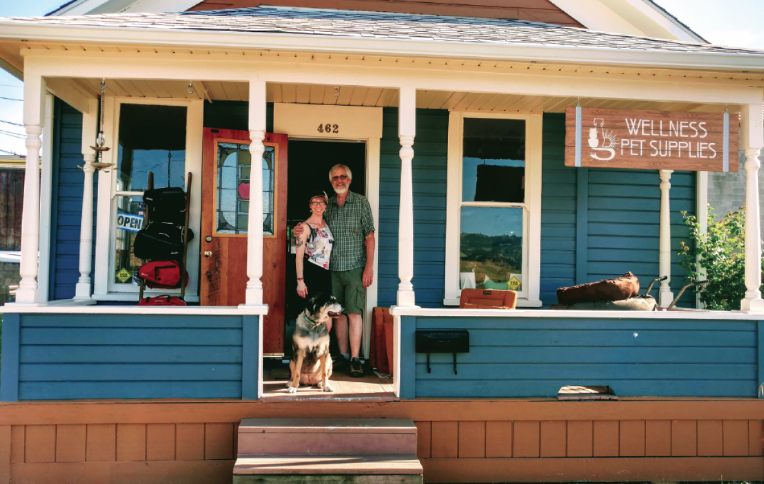 It's safe to say that nothing has been easy about being a small business owner over the past 2½ years. Staying healthy and economically viable, while also coping with the devastation of the Almeda fire has made staying sane quite challenging. But I'm not alone! I know the challenges of this year have been enormous for so many. Which has me thinking about how we treat one another when life gets hard.
As a small business owner, my livelihood is dependent upon my ability to operate my business. When an employee or myself is ill, my business suffers. It's pretty simple. Like so many other retailers, we've pivoted, restructured, and modified the way we do business to stay safe and compliant with local and regional mandates. Our goal is always to stay open for business, so our loyal customers can care for the pets they love with products they trust. This makes it essential for us to do all we can to protect the health of every single person who enters our store.
Fear and anger can do a number on a person's ability to be reasonable, and sadly, we have been on the receiving end of far too much of it from the beginning. Regardless of your beliefs, when you walk into my store, you are essentially walking into my home. It seems fair and reasonable that in choosing to enter, you are respectful of my boundaries. Arguing with me about the need for mask-wearing is not going to help me keep my business open to serve you. Aggressive communication about your rights as a citizen will not help me keep my business open. Our beliefs may be different and I respect your opinion. I am not asking for you to agree with me. I am asking for your patience, your respect, and your tolerance. 
Policing adult customers while trying to do our jobs puts us in an unfair position. It's time-consuming, energy-draining, and unnecessary. Until this virus is under control, you will be asked to wear a mask properly in the store at all times. This request does not come from a place of fear or paranoia. It is a compassionate and respectful request for the good of my employees, my customers, and my community. If you are unable or unwilling to wear a mask for any reason, we are happy to offer you curbside pickup or delivery. I am uninterested in debating the politics of mask and vaccination mandates. I am interested in helping you care for your fur babies with mutual respect and kindness.