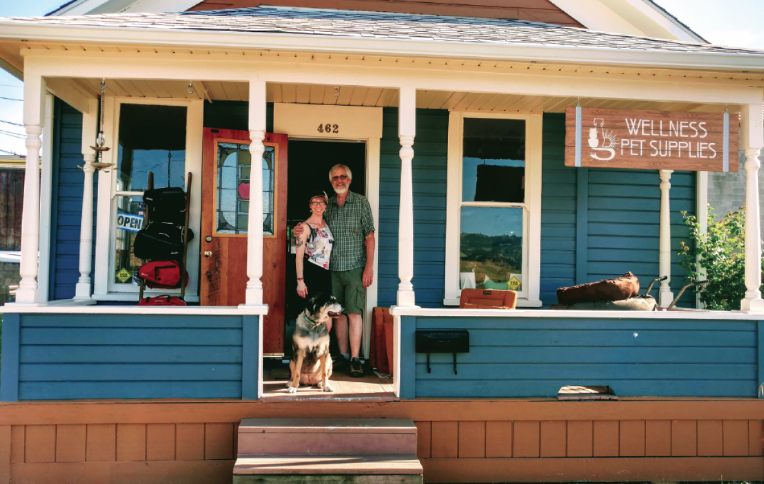 The pet food industry wants to know what pet owners want in products. It's why companies do regular surveys. But if you think this means they really care about you and your dog, think again. Once you learn about this sneaky trick, you'll be looking even closer at your dog food labels for ingredient splitting. 
First, let me tell you why they want to know what you care about. 
They Want A Piece Of The Pie 
Here's some stats… 
• 61% of you evaluate the source of protein 
• 42% of you evaluate the amount of protein in the food 
• 73% are concerned about how healthy the food appears 
• 78% are concerned with the nutritional quality of the food 
• 76% consider the ingredients listed on the label 
That's what one large player in the pet food industry found out during a survey of pet owners. But they didn't go out to get that information because they truly want to improve their food… 
In 2019, Americans spent $36.9 billion on pet food. All the pet food manufacturers are competing for a piece of that pie. And they want you to spend it with them. They want to talk your language so they can get your pet food dollars in their pockets. 
On the front of the bag they use all the buzzwords to get your attention. 
On the back they list their ingredients. Then they can show you they're giving you the proteins you want, in the amounts you want. It's right there at the top of the list after all. 
But how did protein get to the top of the list? Did they add more chicken, beef, lamb or fish? 
Heck no! 
They're more creative than that. That's where they came up with ingredient splitting.
Pet owners have been reading labels for decades. So you know ingredients are listed in order of weight. The ingredient that weighs the most is first. And it ends with the ingredient that weighs the least. So dog food manufacturers have created a devious run-around splitting ingredients. 
Wellness Pet Supplies will be closed December 25th and January 1st. We wish everyone a safe and happy holiday season. We thank you for your continued support as we all get through these difficult times together and so we can keep up the good fight of keeping our animal friends healthy.