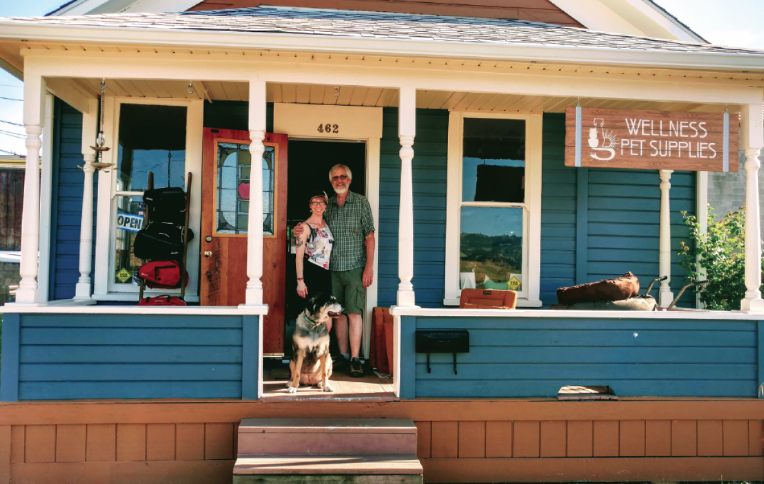 By Lyn Thomson, BVSc DipHom
"I have a cat with kidney disease and have heard that reducing phosphorus intake is important for cats with kidney problems. Is it safe to feed a cat with chronic kidney disease a raw food diet? Doesn't it have too much phosphorus? My cat hates the prescription diet and I am looking for an alternative for him."
Dietary management is important for cats with kidney disease. There are three main aspects to this. Number one is water intake. Cats with chronic kidney disease are more likely to become dehydrated due to the reduced ability of the kidneys to conserve water by concentrating urine. Maintaining a good fluid intake is very important. As cats generally gain much of their water from their food, cats with chronic renal disease should, whenever possible, be fed wet foods rather than dry, grain-based foods.
Number two is protein content. An ideal diet for a cat with renal disease should have a highly digestible, bio-appropriate protein content, such as rabbit and poultry. Many of the toxic products that accumulate in the blood in renal failure are a result of protein breakdown. Clinically, we find that renal cats eating a raw food diet do well on highly digestible proteins like rabbit, chicken, hare, and possum. Too little protein in the diet can lead to excessive weight loss that can be extremely detrimental to a cat's general health. Cats find low-protein diets less palatable. Moving to a raw, high-quality protein diet from a renal prescription diet often leads to improved appetite.
Number three is low phosphate content. Phosphorous is a mineral essential to good health. The healthy body is good at regulating phosphorous levels by removing excess phosphorus via the kidneys. The kidneys of a CKD cat can no longer excrete excess phosphorous. The majority of CKD cats will eventually have high levels of phosphorous in their blood, called hyperphosphataemia. Hyperphosphataemia can present as a lack of appetite, lack of coordination, weakness, and twitching. Often the head is held down as though the cat is too weak to hold his head up.
Wellness Pet Supplies News and Events:
Nail Clip Day – The first Sunday of every month from 11 AM – 2 PM.
We just received a fresh shipment of Wool Sweaters, Fleece Pullovers, and Water-Resistant Windbreakers.
For the dogs with upcoming birthdays, we have celebratory Bandanas, Toys, and Cupcake Dog Cookies!
Come check out our new baked dog cookies and meat treats from Winnie Lou The Canine Co. and Sadie's All-Natural Pet Treats.