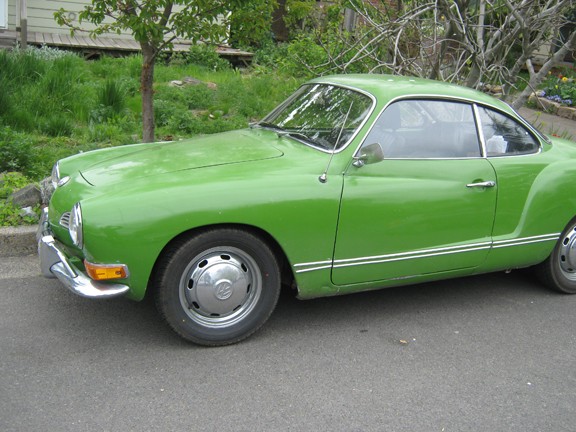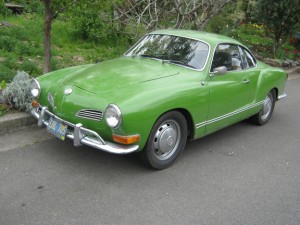 The post war economic boom produced a fall-out of many must have items. Take the 1950's personal Bomb Shelter for example. This clever invention guaranteed the survival of the modern day family from nuclear proliferation.  Another very handy device known as the credit card was also invented at this time and the banks have never looked back.  Since this is a column about automotive pulp, I must mention the creation of the radial tire. It too was conceived in the fifties and bias ply tires then became the sole of your favorite hippie sandal. During this nuclear renaissance Volkswagen was feeling its stride with the success of the Beetle and felt it was time to build a "flag-ship" car. A car that makes the statement that says we have arrived!
And who better to build Volkswagens "flag-ship" then Germany's own high-end automotive builder Karmann Coachworks.  Ironically, Karmann must have felt a little insecure about their design prowess so they in turn contracted the Italian design firm Ghia to help them with Volkswagens concept car.  When Karman and Ghia introduced their prototype to the VW executives they loved what they saw and what better name for the car then "Karmann Ghia".  Brilliant! So, in 1955 the car went into production and they sold over 10,000 units by the years end making it a resounding success. Although the Karmann Ghia was loosely designed on the Beetle chassis, its body was much more labor intensive to build which made it more expensive. Of course this didn't seem to bother prospective buyers as they were buying the Cadillac of Volkswagen. The Karmann Ghia enjoyed its life of almost twenty years when it quietly bowed down to be replaced by Volkswagens new baby the Scirocco.
This green beauty spied by our roaming photographer is a nice example of a post 1960's Karmann Ghia. It is pretty rare to see these cars with all the bumpers intact and the nose not bashed so this car has been well taken care of and its owner must be proud. Like its Beetle cousin, this Karmann Ghia is powered by a 1.6 liter, air-cooled powerhouse producing a whopping 60 horsepower.  Not much power, but a light and fun car to drive, thrifty on gas, all wrapped in a timeless design. Besides if a convertible Karmann Ghia was good enough for Maxwell Smart to use for his daily commute to Control then it is a good enough car for me.
Happy Motoring!!!