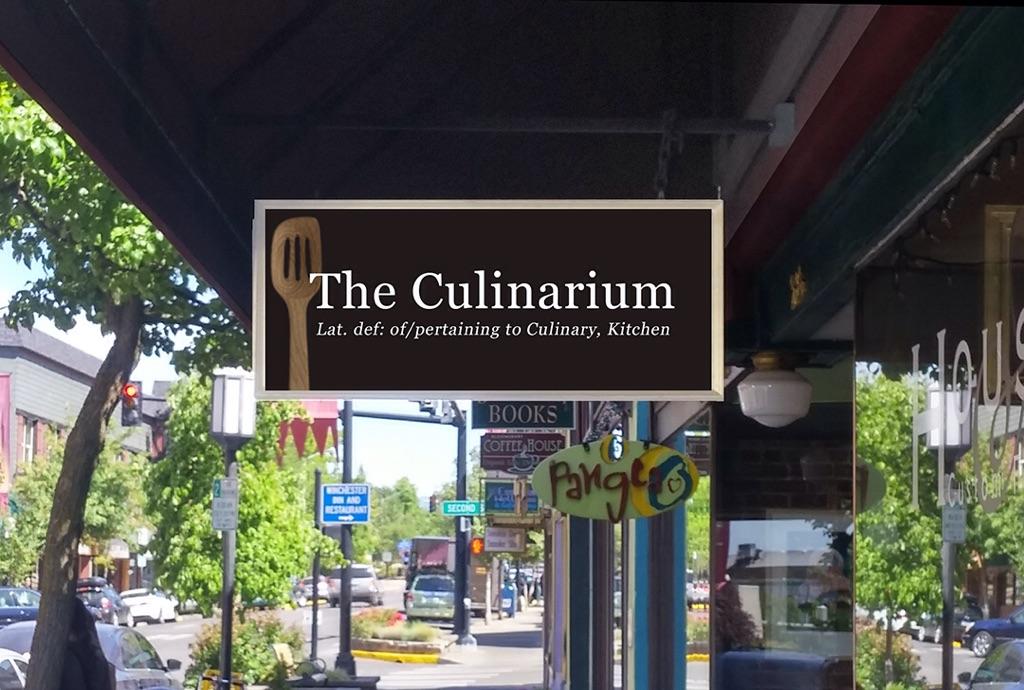 Unusual ingredients are finding their way into many dishes and cooking magazines are featuring these in ways many people are just learning about.  The recipe this month uses Aleppo Pepper, Pomegranate Molasses and Preserved Lemons all of which are available at The Culinarium.  These items create a different flavor profile known in Middle Eastern cooking.
Our address is 270 E. Main Street, Ashland, Oregon 97520.  We look forward to serving you in our expanded store in Ashland.  Our new phone number in Ashland is 541-708-6262.
Chicken with Cracked Olive and Walnut Relish
This recipe comes from South East Turkey. Chopping all the ingredients by hand creates a rough textured relish. We like to serve this over chicken thighs and saffron rice.   This dish uses the unusual ingredient pomegranate molasses and preserved lemons creating a sweet/sour note.
8 ounces green and black olives – cracked and pit removed
2 Tablespoons olive oil
¾ cup walnuts – chopped
2 green onions – minced
¼ cup chopped parsley
1 teaspoon Aleppo pepper
1-2 Tablespoons pomegranate molasses
3 Tablespoons Chopped Preserved Lemons
Salt and cracked pepper to taste (taste before adding salt since olives can be salty)
To use Preserved Lemons, remove the pits and chop into small pieces.  *This relish is best made one to two days ahead of time.  Mix all of the ingredients together and allow the flavors to blend over a day or two.   If you store this in the refrigerator; be sure to bring to room temperature before serving.
4 chicken thighs with skin on
2 cups Jasmine or other rice
4 Cups water
a large pinch of Saffron
Cook rice with a pinch of saffron and a small amount of salt.  Adding the saffron to the water prior to cooking allows the flavor to permeate the rice.  While the rice is cooking, start the chicken thighs.
Using a non-stick skillet, we use our bestselling Black Cube cookware, place the chicken thighs skin side down in a pan.  Set the temperature to medium.  Allow to cook undisturbed until skin is golden brown.  Flip chicken over and place into a 350F oven to finish cooking.   Chicken is done when a thermometer inserted into the thickest part reads 150F.  Cover and keep warm until service.  Serve over saffron rice with relish on top.
About Aleppo Pepper:
The Aleppo pepper has a moderate heat level with some fruitiness and mild, cumin-like undertones. It has also been described as having the flavor of "sweetness, roundness and perfume of the best kind of sundried tomatoes, but with a substantial kick behind it." Its flavor is similar to the ancho chili, but oilier and slightly salty since salt is often used in the drying process. It is fairly mild, with its heat building slowly, with a fruity raisin-like flavor.  Sadly, the city of Aleppo has been destroyed by war and the authentic pepper is no longer available but Aleppo style peppers are.
Happy Cooking Everyone!