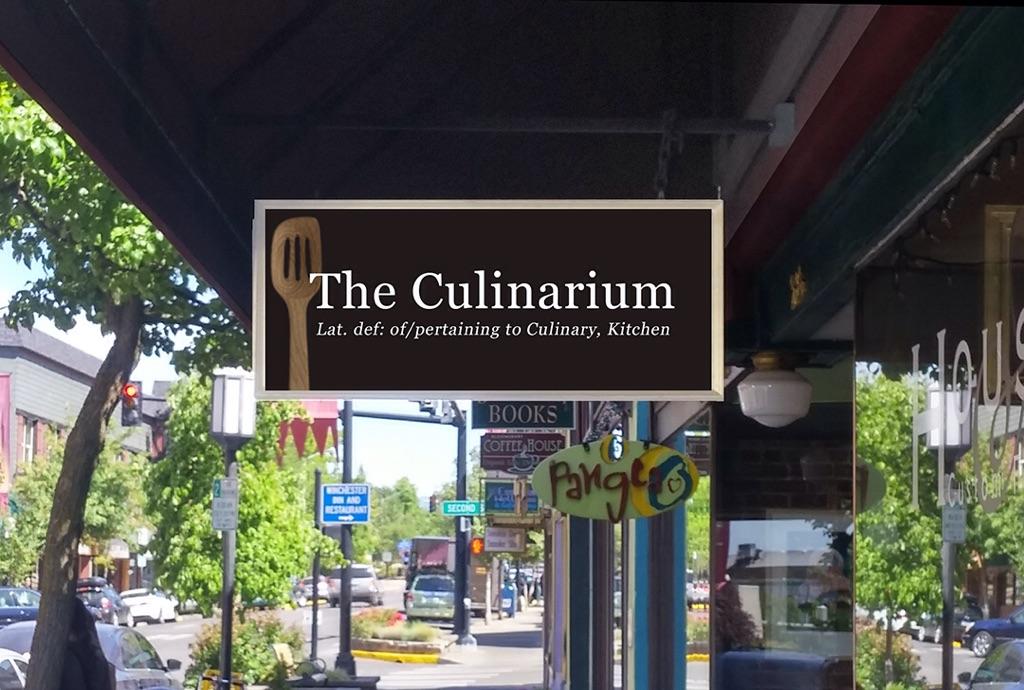 Constance and I would like to start by saying a big hello and an even bigger thank you to all of our friends, both old and new, here and around Ashland. What a warm and welcoming beginning. We are blessed and quite grateful as we look forward to filling your hearts, stomachs and lives with as many new culinary delights as possible. Thank you.
As many of you know after 11 years we have closed the Jacksonville Mercantile. The building is to be sold and as we see things it has created another grand opportunity for change. An Adventure! We live in and love our hometown and will miss our Jacksonville location, but as fate would have it we now have a new mission. That mission is to bring as much deliciousness and culinary, cutting edge fun into your lives as we can, right here at 270 E. Main St in downtown Ashland.
As it should be it came to me in one of my daily meditation moments. That name, The Culinarium, it was stuck in my head and seemingly came out of nowhere. But as some of us know or may have suspected nowhere is everywhere, it just needed to be called in. The rest is now history as we tracked down an ideal location between Bloomsbury Books and The Music Coop, secured a lease and then entered our Chrysalis. With help from awesome tradesmen and carpenters Qavi, Robert Johnson, and Rob Gibson the transition commenced. Cabinets, painting, LED lighting, plumbing and more. My good friend and a perfectionist professional painter, Louis Smith, also helped make things happen fast. Thanks to you all it only took 5 weeks to complete the metamorphosis and as much as I am, we now are!
So she says to me, "Tell them what's new already". Be assured that we still have all of your favorites including our own JM brands such as, cold pressed and infused avocado oils, balsamic vinegars, flavored sea salts, unusual spices and extracts. You will also find the widest range of truffle products found in the valley and organic and gluten free Italian pasta and cookies, Premier label European and West Coast Olive Oils, Greek olives, Latvian sprats, Salty Licorice, Chocolate, Demi- Glace, Caviar, White Anchovies, Wine, Bitters, Vermouth and so much more.
Now, besides our usual selection, you can find many of your kitchen and entertaining needs all in one spot. Shun and Laguiole Cutlery, German engineered kitchen tools and gadgets, all with Japanese blades and a range of beautiful kitchenware. We now carry classic cookware too. Find All – Clad stainless steel, Mauviel copper and our new favorite Black Cube non-stick, the winner of the 2015 innovation award at the international housewares show.
So much to tell in so few words. Recipes, classes, fun, fun and more fun. Thank You Ashland. Stay tuned and live well!